Honda is changing its Formula 1 engine development strategy for the remainder of the 2017 season, with focus now on one big upgrade for McLaren rather than several smaller improvements.
Honda is splitting with McLaren after three seasons together, and making Toro Rosso its works outfit while McLaren will take on Renault power.
In a bid to make its partnership with McLaren work, Honda had been running an aggressive development plan that yielded upgrades at Spa and Monza.
But it is keen to avoid giving Fernando Alonso and Stoffel Vandoorne multiple grid penalties at upcoming races, even if there are small gains to be had, and would rather save the new components for one big upgrade.
"One of the points is we want to minimise the engine upgrades for the rest of the season, but that is because we'd like to get the maximum results within this year," said Honda's Formula 1 project leader Yusuke Hasegawa.

Why Honda thinks it can succeed without McLaren
"Previously we just prioritised the performance improvement because any improvement is continuing for next year, so we didn't need to hesitate to introduce upgrades.
"But now we won't be working together with Stoffel and Fernando next year, that means we want to concentrate on this year's results for McLaren.
"I prefer to score more points this year, I'd like to contribute to this team most of all.
"But of course if we can get some huge upgrade then we don't need to wait and don't need to hesitate to take a penalty."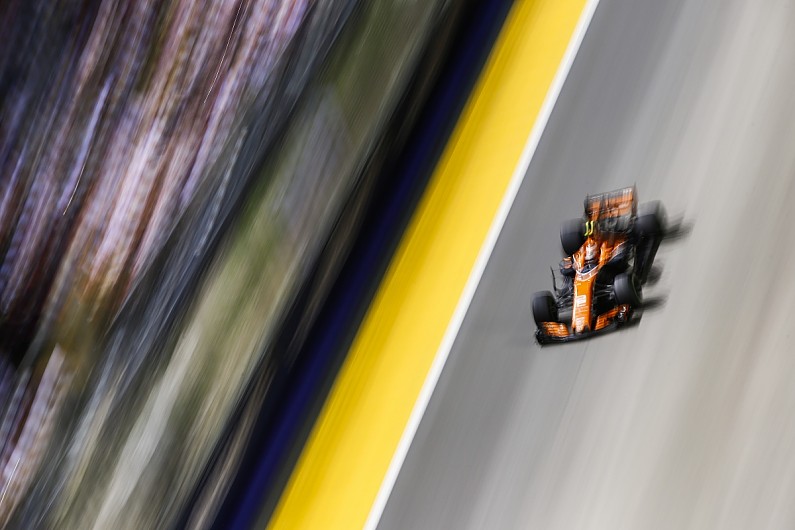 Honda continues to work on its next upgrade, but Hasegawa said it is unclear when and if it will be introduced.
"We have another six races left so we may introduce one more engine as a plan," he said.
"That could maybe be in Malaysia, Suzuka or the US.
"From that point of view we will try and avoid the penalty in Suzuka obviously, and the US could be a very good potential circuit for us based on the last years' results."
McLaren's last grid penalties were incurred at the Italian Grand Prix.
It has now traced the double MGU-K shaft problem Vandoorne encountered at Monza.
"When I went back to the factory we understood that we had a batch issue," said Hasegawa.
"The latest batch of shafts was not made well, so we introduced the previous batch of shafts."
Autosport has produced a standalone special magazine to celebrate our 70th birthday. All current print subscribers will receive a copy for free. To order your copy of the 196-page Autosport 70th Anniversary issue, please go to: autosport.com/autosport70th