The Williams Formula 1 team made a profit of more than £10.4million during the first half of 2017, according to its latest financial results.
Williams took a hit financially to improve its competitive standing in F1 in 2014, with its third place finishes in the constructors' championship that season and a year later helping the outfit return to profitability.
Despite finishing fifth in the constructors' championship last year, and subsequently taking a drop in prize money, Williams has been boosted by funding from Lance Stroll's billionaire father Lawrence as well as additional sponsors.
The team's interim financial results show a pre-tax (EBITDA) profit of £10.1m for the F1 side of the business over the first six months of the year, compared to £4.1m during the same period in 2016.
Williams Group chief executive Mike O'Driscoll said this was "largely driven by non-recurring one-off items and the revenues associated with project work within that period".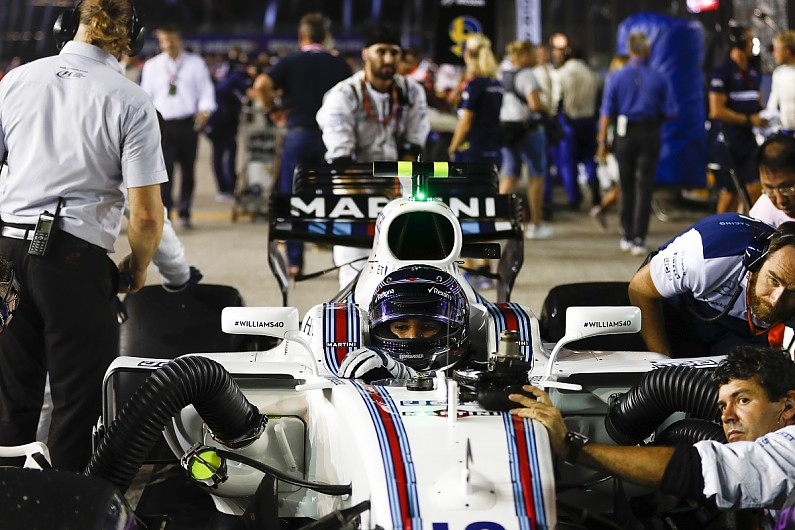 Revenues for the F1 team are also up - £65.5m so far in 2017 compared to £51.3m in the same period last year.
However, revenues for the Advanced Engineering branch of the business are down £0.7m to £19.6m, leading to a reduced EBITDA profit of £3.4m, £0.1m down on the same period in 2016.
"These results demonstrate our financial stability as a group, and represent a solid platform from which we can continue to develop our Formula 1 and advanced engineering operations," added O'Driscoll.
"We are delighted to be celebrating our 40th year in Formula 1 during 2017, and we are confident that with recent additions to the team, coupled with investment in facilities we will accelerate our progress in the years ahead.
"We are pleased that Williams Advanced Engineering has consolidated its financial position, while simultaneously making further investments in its core capabilities.
"We continue to face the cost pressures associated with our determination to enhance our Formula 1 performance and in growing Williams Advanced Engineering.
"However, we remain confident in our ability to meet these demands.
"Wider economic pressures and the evolving Formula 1 landscape will continue to impact our near-term results."
Autosport has produced a standalone special magazine to celebrate our 70th birthday. All current print subscribers will receive a copy for free. To order your copy of the 196-page Autosport 70th Anniversary issue, please go to: autosport.com/autosport70th