Carlos Sainz Jr says the rate at which the Renault Formula 1 team has developed in 2017 gives him great confidence for next season.
As part of the McLaren/Toro Rosso, Honda/Renault engine swap deal, Sainz will leave Toro Rosso after three years and become Nico Hulkenberg's team-mate at the factory Renault team.
Though Renault is only seventh in the constructors' championship at present, it has become a regular top-10 contender in the second half of the 2017 campaign.

The surprise winner from McLaren's engine woe
"When a driver becomes a manufacturer driver it's a step in a career, and it means you are now part of a massive organisation, not only in motorsport but a car company," Sainz told GP Gazette, Autosport's sister title Motorsport.com's eMagazine.
"Apart from that it's a manufacturer that wants to become world champions.

"They want to do it in the medium to short term, and they've trusted me to help them to do that.

"I've seen that a lot of time Renault has been the fourth fastest team this year.
"And what I've also seen is the development they've had during the season, which also creates a smile on my face, because I know how much they've developed and how much effort they are putting into everything.

"I follow them very closely because they also have the same power unit as us. I know the progress they've made."
Sainz added that driving for Renault had long been a dream for him as his early hero Fernando Alonso made his name in F1 at the team.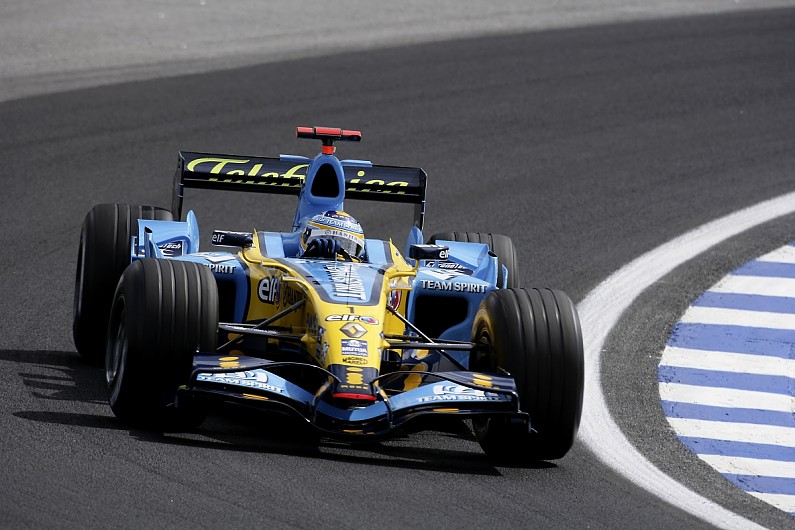 In October 2006 Sainz had a chance to sit in Alonso's car at Barcelona on a day when father Carlos Sr did some demo laps.

"That's what makes me the most happy," Sainz said.

"I'm stepping into a team that is a childhood dream, a team that is on its way up, motivated to go forward, a team that has been looking for me since mid-way of 2016.

"I became a fan of F1 because of watching Fernando win races with Renault, and to finally join this team when it's on its way up, like it was in 2003 and 2004, is a great honour for me.

"I'm always going to be thankful to them for trusting me for so long now, for pushing for me for so long as they've been pushing, and we finally made it happen."

He acknowledged that breaking into the top three next season will not be easy despite Renault's current progress.

"The next step is the difficult one, and that's why in 2018 I want to help them to take the next step," he said.

"If it's to consolidate as the fourth team or be the third team, I don't know, this we haven't talked about yet.

"I want to help them to score as many points as possible, and together with Nico to take them to the next level."