Sebastian Vettel brought the Singapore Grand Prix crash that dented his Formula 1 title hopes entirely on himself, says 1997 world champion Jacques Villeneuve.
Max Verstappen was pinched between the Ferraris of Vettel and Kimi Raikkonen on the run to the first corner in Sunday's race, eliminating all three cars.
Vettel's title rival Lewis Hamilton went on to clinch victory, extending his championship lead to 28 points with 150 still available.

GARY ANDERSON: How Vettel can still salvage his season

"Vettel only has himself to blame," said Villeneuve when asked by Autosport for his view of the incident.
"If you take a start and move across the line, the chances are something might happen because you don't know what is happening behind.
"They all do that at every start, you see that in Formula 4, Formula 3, they move across the line.
"Well if you do that, you pay the price. When you fight for a championship, you cannot take a risk like that."
Vettel said he did not know what happened during the crash, while Verstappen claimed it was Vettel's fault.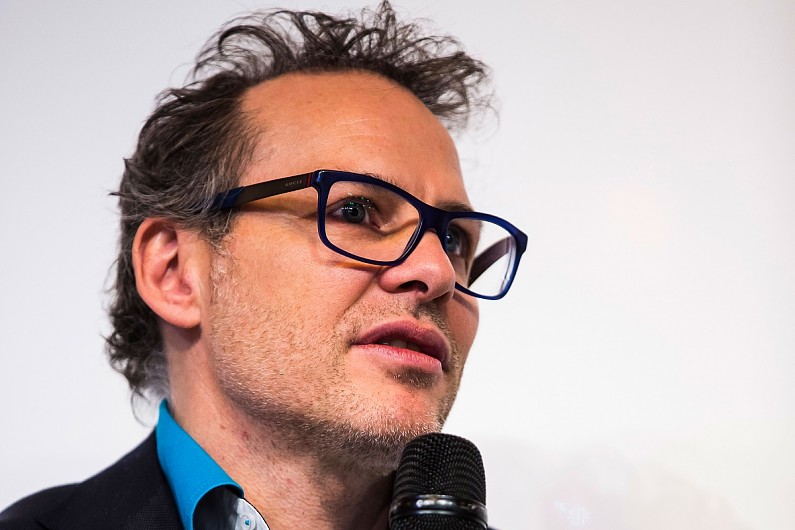 Villeneuve argued Vettel's trajectory off the startline would have been unreasonable regardless of whether a collision had happened.
"You don't change line like this," Villeneuve said.
"It doesn't matter if he could see Kimi or not.
"In his mind, he didn't know if there were two or three cars there.
"He knew he had taken an average start, so he knew other people had taken better starts than him. That's why we went across.
"To think that way they will slow down... no, he ended up crashing.
"Don't point at the finger at Max. He was just there."
The stewards investigated the incident after the race and decided to take no further action.
When asked if Vettel deserved a penalty, Villeneuve said: "I think he has penalised himself already enough."
Despite the result giving Hamilton a large lead, Villeneuve believes there is still life in the title battle.
"That was a track where the Ferrari should have taken a lot of points, so yes, it's very heavy," said Villeneuve.
"But there are still six races, anything can happen. Lewis will do something.
"Just relax. It's annoying, but that's the way it is."