Ferrari is working on promoting both of its junior drivers, Charles Leclerc and Antonio Giovinazzi, into Formula 1 with Sauber next year, effectively creating a Maranello B-team.
Ferrari president Sergio Marchionne spoke earlier this year about turning Sauber into a Ferrari B-team, after renewing its engine supply deal with the Swiss squad.
Autosport has learned Marchionne and Ferrari team principal Maurizio Arrivabene flew to Sauber's Hinwil headquarters last week to discuss the plans - and the possibility of a Leclerc/Giovinazzi line-up for 2018.
New Sauber team principal Fred Vasseur has openly talked of his desire to forge closer ties with Ferrari, and Marchionne has been clear about the need to secure racing opportunities for Leclerc and Giovinazzi.
"We need space because we have a couple of young drivers that are exceptional," said Marchionne. "We need to find a place to lay the foundations for the Scuderia Ferrari of tomorrow."
There has been no official confirmation from Ferrari about its specific ambitions for next year, but Sauber represents the only realistic chance to get Leclerc and Giovinazzi into race seats.
Customer team Haas, where Ferrari third driver Giovinazzi has been slotted in for Friday practice outings, has already confirmed it will stick with Romain Grosjean and Kevin Magnussen next season.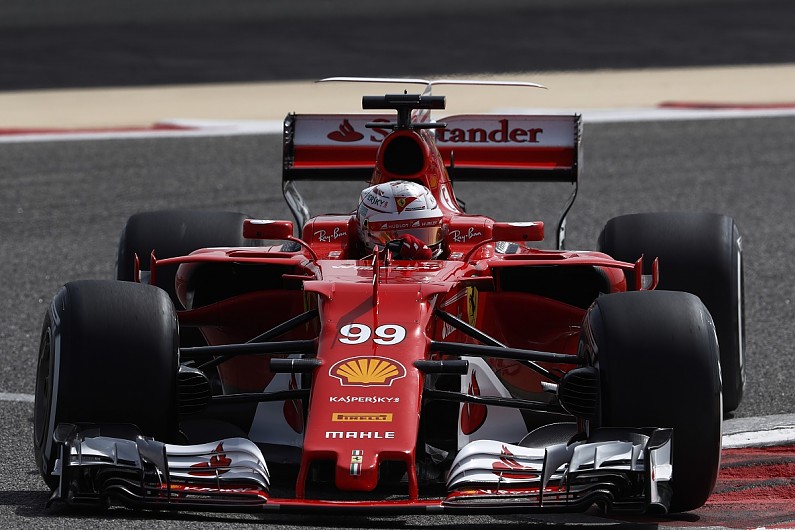 Speaking after his Haas practice run in Singapore, Giovinazzi said he was still waiting to find out what Ferrari wanted to do with him next year.
"Now I'm just focused to do my best job in these last four FP1 with Haas and then it's a Ferrari decision," he said. "Of course, the target is to be on the grid next year, but we'll see with Ferrari."
Should Ferrari's Sauber plan come to fruition, it would leave the futures of current Sauber drivers Pascal Wehrlein and Marcus Ericsson in doubt.
While Wehrlein's hopes will depend on what Mercedes wants to do with him, Ericsson's departure from Sauber would be more of a surprise considering his backers have financial interest in the team.
However, there are already suggestions that he could target a move to Williams next year if Sauber and Ferrari go ahead with the plans for a Leclerc/Giovinazzi pairing.