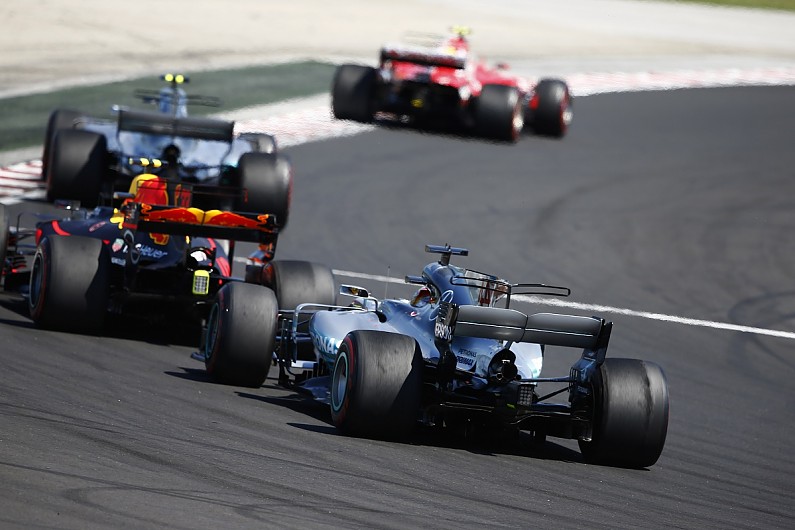 Mercedes chief Toto Wolff believes this weekend's Singapore Grand Prix street circuit will favour Formula 1 rivals Ferrari and Red Bull.
Though it has excelled on low-downforce tracks this year, Mercedes has had to work on developments to improve its high-downforce performance, with Valtteri Bottas admitting recently he did not expect them to be ready for Singapore.
Ferrari trails Mercedes by 63 points in the constructors' championship but has had the upper hand on low-speed tracks this season, with Sebastian Vettel winning in Monaco and Hungary.
Red Bull is also expected to go well in Singpaore, where its engine power deficiency is less significant, and took tactical grid penalties in Italy in preparation.
"So far this year, we have seen the pendulum swing according to circuit type," said Wolff.
"On the surface, Singapore is the kind of circuit that should favour both Ferrari and Red Bull.
"Both have shown strong performance on low-speed circuits demanding maximum downforce, and we have found life more difficult at those places in 2017.
"Sometimes, characteristics like this are simply in the DNA of a car.
"Nevertheless we learned a lot from our struggles in Monaco, raised our level of performance significantly in Hungary and we have made good progress in understanding what we need to do in order to get the most from the chassis."
Daniel Ricciardo, who secured Red Bull's only win of 2017 when he triumphed in Baku, feels Singapore represents his outfit's best chance of success in the remainder of the year.
"I believe Singapore won't be our only chance but is one of our best chances of a win in the second half of the season," he said.
"You have to build up speed a little slower in the practice sessions on a street circuit like Singapore.
"At some point you have to start taking risks but to do that straight away doesn't make sense."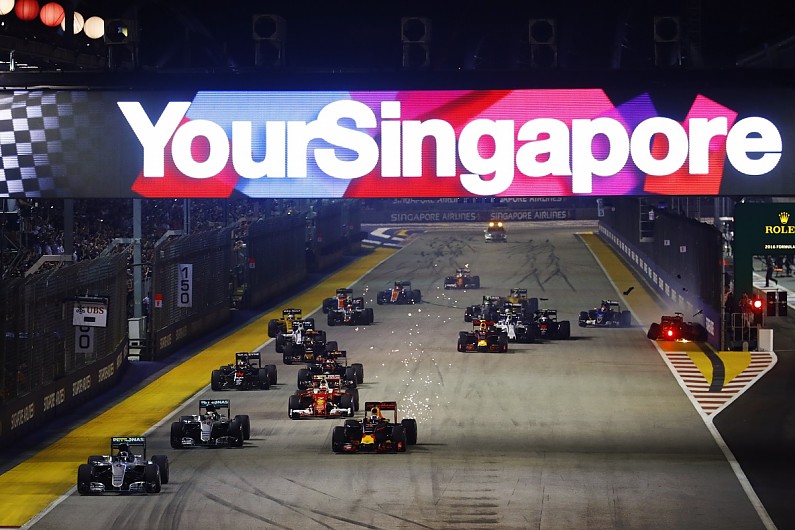 Mercedes struggled for performance in the 2015 edition of the Singapore race around Marina Bay, but bounced back to narrowly defeat Red Bull in last year's race.
Wolff takes heart from the progress made there, but concedes this track remains a challenge for his team.
"Identifying clearly our strengths and our weaknesses has been a strength of our team in recent seasons," he said.
"As we have pushed to become better and stronger in every area, we have put the finger in the wound in order to understand the root causes of both our good performances and the bad ones.
"In 2015, Singapore provided us with one of the most painful experiences in recent seasons, so we rolled up the sleeves, learned from it and managed to bounce back with a great win last year.
"But notwithstanding that success, this is a circuit we have found difficult to master with its combination of short, sharp corners, relatively short straights and bumpy surface.
"And we head to Asia this time round with the expectation that we have a big challenge ahead of us."