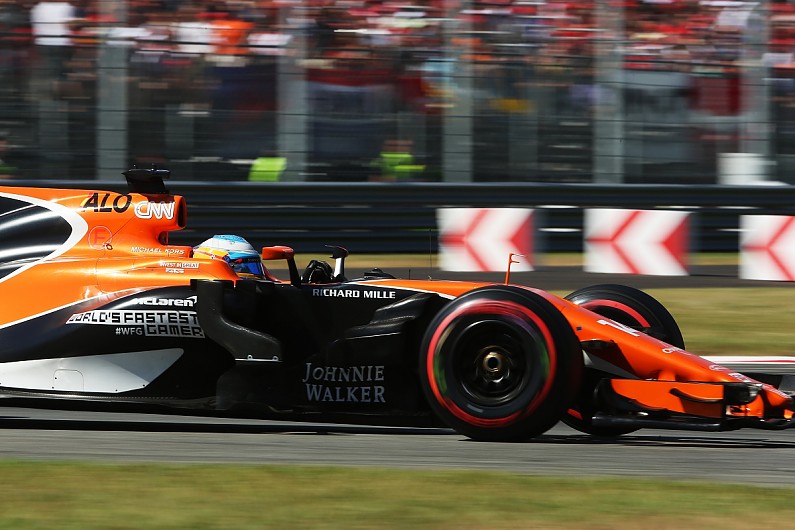 McLaren says it would consider building its own Formula 1 engine when new regulations come into play in 2021 - but only if costs come down dramatically.
While McLaren is hoping to finalise a switch from Honda to Renault engines for the next few years, it knows that other opportunities could open up in the longer term.

GARY ANDERSON: Ditching Honda could expose McLaren

Speaking at the Italian Grand Prix, McLaren executive director Zak Brown said that the engine landscape could be poised for a dramatic change after the current formula comes to an end.
"We're interested to see what the new engine formula is in 2021 - and whether we consider doing our own engine, or whether other people would come in under new rules," said Brown.
"So right now we've got to focus on the next three years and, as soon as we get that figured out, then yeah, of course we've got to look.
"I think the landscape in Formula 1 is going to change in a very positive way from '21 onwards, with budget caps, revenue redistribution, and new engine rules.
"So it's a little hard to take any decisions on '21 with so many things that will change."
Brown said McLaren would need to know well in advance what the new rules were before it could be tempted to go down the engine route.
"For us to do our own engine, that's not something we've done before - so that would require a good lead time and some good capital expenditure," he explained.
"We'd consider doing it. We just need to have an understanding of the platform, what are the rules, and what is it going to cost?
"We certainly wouldn't be in a position to spend the hundreds of millions that it takes now to develop engines, so they're going to have to change the engine formula for it to be something that economically would be viable for us."
Brown thinks that ultimately the best way forward for F1 would be to attract an independent supplier that could guarantee a competitive engine.
"We'd be very much in favour of there being an independent, competitive engine, not just an engine that makes up the numbers," he said.
"The manufacturers are great, I fully embrace them.
"But it would be healthy for the sport, like it's been in the past, to have an independent engine that teams can use should they choose, and it be a competitive engine. That's key.
"The last time around Cosworth was in, and at the end they weren't competitive.
"So it doesn't work to just have an independent engine if it's not something that you can win races with."