Ferrari Formula 1 driver Sebastian Vettel says he is lacking confidence around Monza following the opening day of practice for the Italian Grand Prix.
Vettel finished 0.140 seconds adrift of Mercedes' pacesetter Valtteri Bottas in second practice, having trailed first practice benchmark Lewis Hamilton by 1.115s in the morning.
"We can improve the car," said Vettel. "I don't yet have the confidence I want and need round here.
"There are a couple of things we need to do better - car balance, stability and braking, which is important round here to get the confidence.
"Because you are low downforce you need to have the confidence to just throw the car there.
"We are not yet where I think we can be but we should be a bit better tomorrow.
"For sure we'll be quicker than today, how much? I don't know."
Vettel acknowledged the impressive pace Mercedes has shown at Monza on its way to Italian GP victories in the last three years, but feels Ferrari could be in contention on home soil.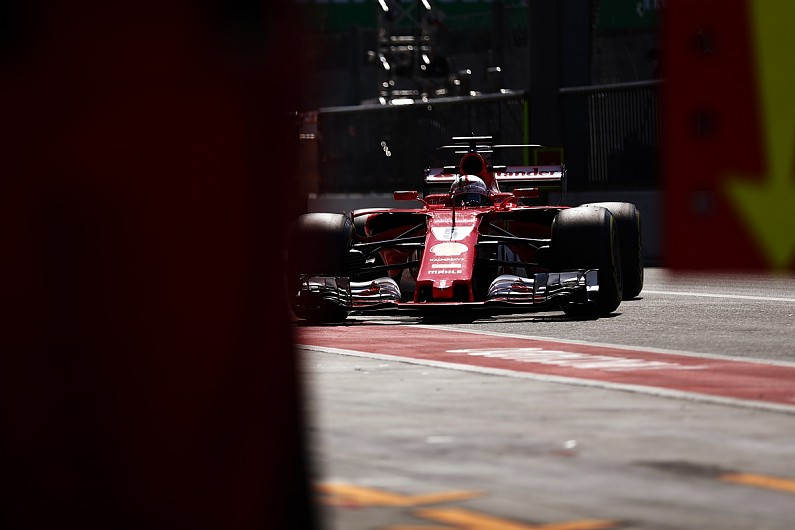 "Obviously, we know they are very strong around here," he said.
"It's an engine track, a power circuit, that's their strength the last couple of years.
"They are very quick. They were quick whenever they went out, which is what we expected.
"But we looked after ourselves, and we'll see what we can do tomorrow.
"We can improve the car and if we sort a couple of things out, we should be in better shape."
Vettel's team-mate Kimi Raikkonen, who finished fourth in both sessions, also believes there is plenty more to come from Ferrari.
"I had quite a difficult feeling and it was not the easiest car to drive today," he said.
"I'm sure when we do the normal work and improve the things it will become an easier car to drive and we will be able to improve quite a bit.
"Where it's going to take us tomorrow, I don't know."