Fernando Alonso taking Pouhon corner flat in Belgian Grand Prix Formula 1 qualifying triggered the McLaren-Honda energy deployment failure that cost him a Q3 place, Autosport has learned.
After receiving a tow from team-mate Stoffel Vandoorne at the beginning of his final Q2 effort, Alonso looked to be on course for a top-10 lap.
But his car did not produce any extra energy deployment between Pouhon and Fagnes.
With a full deployment of energy worth around 160hp, Alonso felt he had lost half a second at that moment and aborted his lap.
The lack of energy was not the result of a failure on the car, but was instead caused by Honda's system not deploying when it was automatically expected to.
Autosport has learned that this happened because Honda's system became confused about where it was on the track.
Honda's deployment algorithm is calculated through major throttle input, the system identifying the car's position on the circuit by noting a lift of the throttle as evidence of a corner being taken.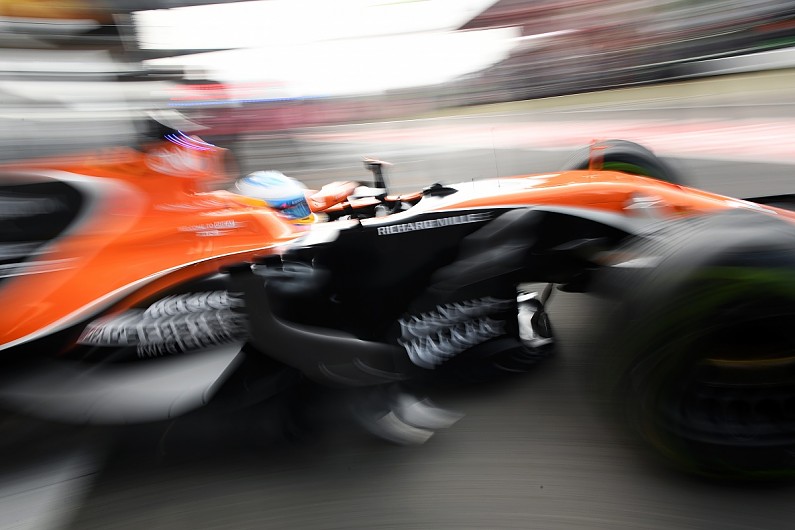 When Alonso took Pouhon flat out for the first time all weekend during Q2, Honda's system did not realise he had already gone through the corner.
Thinking Alonso was still on the run from the Liege downhill corner, rather than on the straight towards Fagnes it did not deploy any more energy.
Honda F1 project chief Yusuke Hasegawa has confirmed that the issue was related to the control system.
"We set a segment to when we have the deployment, and normally that segment is divided by the throttle," he said.
"Sometimes a driver is making a different operation, so that makes the system confused and we didn't have deployment at some certain area."
Hasegawa later said that Honda would likely need to change its procedures to ensure there is no repeat incident.