Lewis Hamilton said equalling Michael Schumacher's all-time record of 68 Formula 1 pole positions in Belgian Grand Prix qualifying felt "surreal".
Seven-time world champion Schumacher did not take his first F1 pole until the 1994 Monaco GP, nearly three years after joining the field, with his last coming at the 2006 French GP.
Hamilton took a maiden pole only six races into his F1 career, at the 2007 Canadian GP.
F1 sporting chief Ross Brawn gave Hamilton a congratulatory message from the Schumacher family on the Spa grid at the end of qualifying, adding "they said that Michael always said records are there to be beaten".
Hamilton said he had been well aware the record was looming but had tried not to think about it.
"It is a special day definitely," he said.
"I knew it was on the horizon and at some stage I would be getting that 68th pole but hadn't thought about it much.
"I didn't apply pressure, it could come soon, it could take time - being there.
"I remember coming here in 1996 for my first GP and watching Michael coming by out of Turn 1 and the engine shook my rib cage.
"It was incredible and that is when my love of the sport took another step.
"Now to have equalled him on poles is surreal - particularly knowing Michael is such a legend.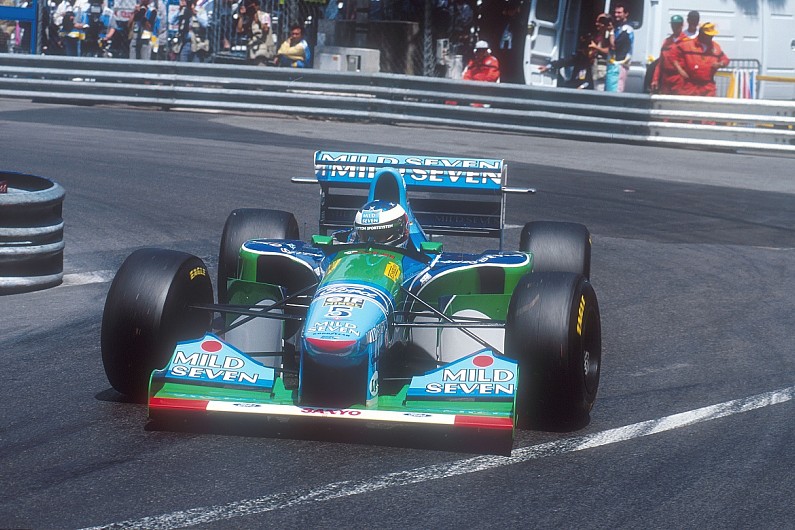 "It is an incredible feat he achieved and I am very proud to be up there with him."
He said his thoughts were always with Schumacher, who was severely injured in a skiing accident at the end of 2013.
"I pray for Michael and his family all the time," Hamilton said.
"I have had the privilege of racing with him from karting days in Kerpen to on the track [in F1] and always admired him and still do today.
"I'm just honoured to be up there with him in the poles but he will still be one of the greatest of all time."
Mercedes briefly looked set to fill the Spa front row until Sebastian Vettel got his Ferrari between Hamilton and Valtteri Bottas right at the end of Q3.
Bottas has struggled to match Hamilton all weekend and admitted he was perplexed by his lack of pace.
"This whole weekend for some reason I have just not been close enough to challenge for the pole," said Bottas.
"Lewis has been really on it but I am slightly confused why I have not been able to get quite close enough, so I still need to find some answers from me.
"The balance of the car has been feeling really good, just lacking overall grip and losing a lot of time in high speed corners."