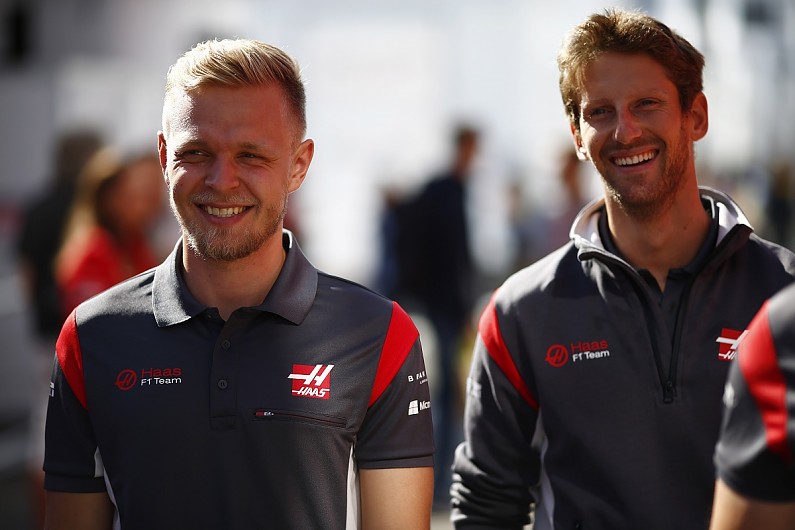 Replacing Esteban Gutierrez with Kevin Magnussen for the 2017 Formula 1 season stopped Romain Grosjean getting "complacent", says Haas team principal Gunther Steiner.
Grosjean dominated Gutierrez in Haas's first F1 campaign last year but the advantage has ebbed and flowed between Grosjean and ex-Renault driver Magnussen this season.
Asked how Grosjean reacted to Magnussen's arrival, Steiner told Autosport: "He reacted very well. I think he took it down as a challenge.
"Maybe at the beginning he was maybe out of his comfort zone but I think they get the best when they are just a little bit out of their comfort zone because when you are in the comfort zone you stagnate.
"You get complacent. It's very easy to get complacent if you're not challenged. Especially in any business or sport where the performance level is high.
"You need always to get a little bit pushed because otherwise if you're too comfortable it's always too easy."
Prior to joining Haas, Grosjean had partnered Fernando Alonso when brought into Renault mid-season as a rookie in 2009 then raced alongside first Kimi Raikkonen then Pastor Maldonado when he rejoined the team in its Lotus era.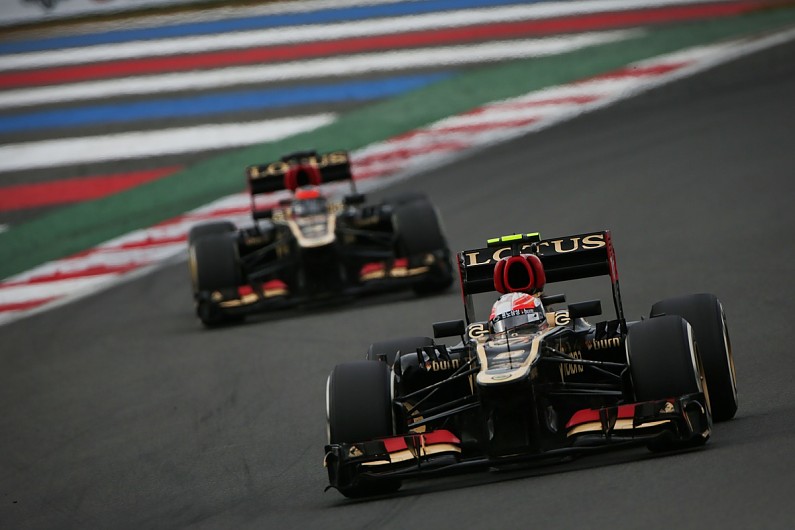 Grosjean reckons Magnussen is under-rated and praised their relationship as the best of his career with a team-mate.
"I've got a really good relationship with him, it almost surprised me," Grosjean told Autosport.
"Team-mates are always in a war but we've both grown up and we both respect each other a lot.
"I think he's under-rated. He's super-fast. He can do very well when the car is not suiting him, he doesn't really mind.
"I'll say I learned more from Kimi in how to set-up a car and the way to approach a weekend but I think Kevin in the other aspect is the best.
"In the other categories, younger categories, every team-mate I just wanted to kill them. I just wanted to be the best.
"Even when you are in Formula 1 you have Kimi and you are like 'I want to beat him because he is the benchmark'.
"But now I think we have two benchmarks and this is fine.
"If he's faster, great I need to improve, and if I'm faster, great, I have had a good day."
He agreed with Steiner's suggestion that Magnussen's pressure was healthy.
"I think it's very important for a team to get two very fast drivers," said Grosjean.
"Whenever you've got one driver faster than the other one, the fast one gets slower and kind of has an easy life.
"Whereas when you've got two drivers pushing hard, as you can see at Mercedes with [Valtteri] Bottas pushing Lewis [Hamilton], it's great.
"For Lewis it gets hard sometimes because he's had to raise his game and in other teams that's just not the case."