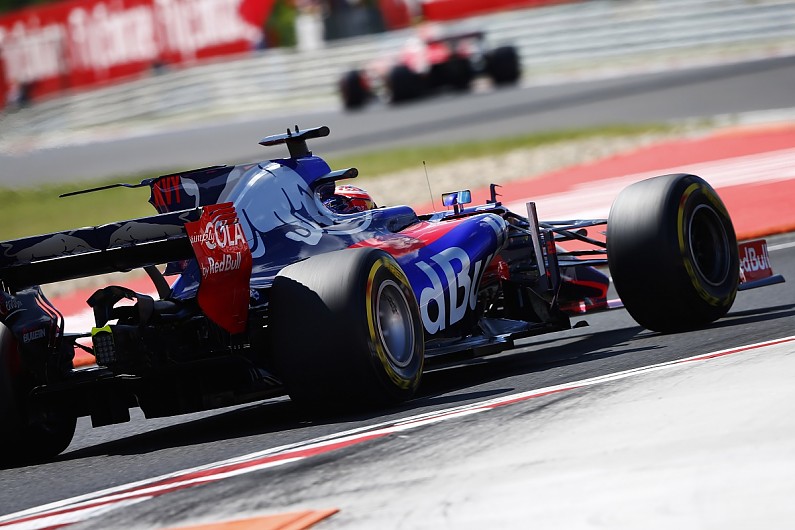 Daniil Kvyat needs to become more disciplined and less emotional in his driving, says Toro Rosso Formula 1 team principal Franz Tost.
Collisions with Fernando Alonso and Max Verstappen at the Austrian Grand Prix start, a clash with team-mate Carlos Sainz Jr on lap one in Britain and an impeding incident with Lance Stroll in Hungarian GP qualifying have brought Kvyat up to 10 penalty points - just two away from an F1 race ban.
Tost said Toro Rosso had no complaints about Kvyat's pace, but needed him to curb his "impatience".
"Daniil is doing a good job, apart from sometimes after the start when he is too impatient, or when he risks too much," said Tost.
"If you look to his speed during the race, if he is just running by himself, his lap times are very, very competitive and very good.
"He wants to be successful, he wants to overtake people where maybe there is no possibility to overtake, and there he must become more disciplined.
"Whether it's frustration or whatever, being in the car, especially at the start, you have to have your emotions under your control, because if you start becoming emotional, you make mistakes, and then you crash.
"The rest is OK because he's giving good technical feedback, he's showing good speed and, driving by himself, he's doing a good job."
He added that Toro Rosso is "talking a lot" with Kvyat to help him avoid further incidents.
Prior to the Silverstone collision, intra-team relations at Toro Rosso were already strained following discord over qualifying tactics in Montreal and a near-miss at the Baku start in which Sainz spun.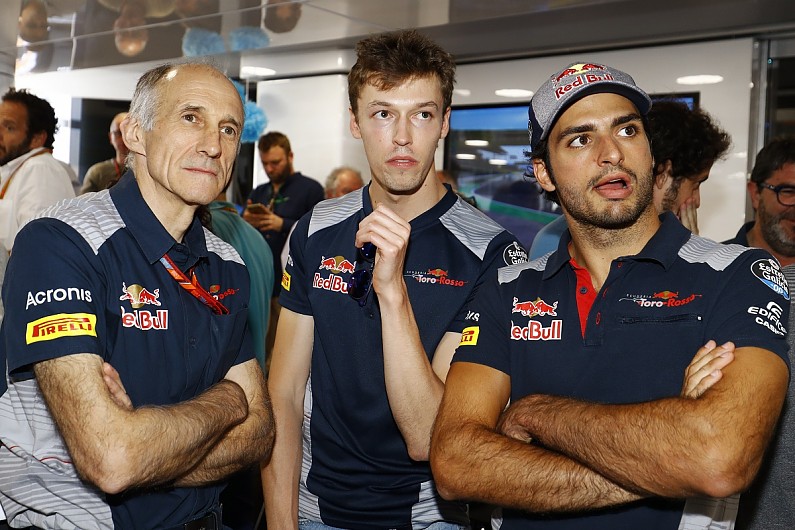 In talks after the British GP clash, Tost had urged Kvyat and Sainz to "respect each other" and said they must share blame for that tangle.
Any repeat of the incident would potentially be handled by Red Bull itself, Tost suggested.
Asked what would be said if they collided again, he replied: "Then we would sit together, and of course Red Bull sooner or later would then make any decisions either with a financial penalty or anything else.
"Fortunately, up to now, we had never come into this situation.
"I don't even want to discuss this anymore because I hope that this will not happen."