Ron Dennis could walk away from McLaren with a collection of its most valuable historic Formula 1 cars, if it fails to complete the purchase of his shares.
Official documents show that the cars are security in relation to a deferred payment of £37.5million that Dennis is due to receive in respect of the agreement made with the remaining shareholders on June 7.
The fact that the cars were pulled into the deal gives an insight into how the negotiations unfolded, though there is no reason to expect that the payment will not be made on time.
McLaren executive director Zak Brown confirmed at the British Grand Prix that the funding required to buy Dennis out has been raised, saying "it's done".
The list of 13 cars represents the cream of the McLaren collection, with examples of each of its most famous models.
The oldest is MP4-1, the very first carbonfibre car built for the 1981 season after Dennis's Project 4 outfit was merged with McLaren.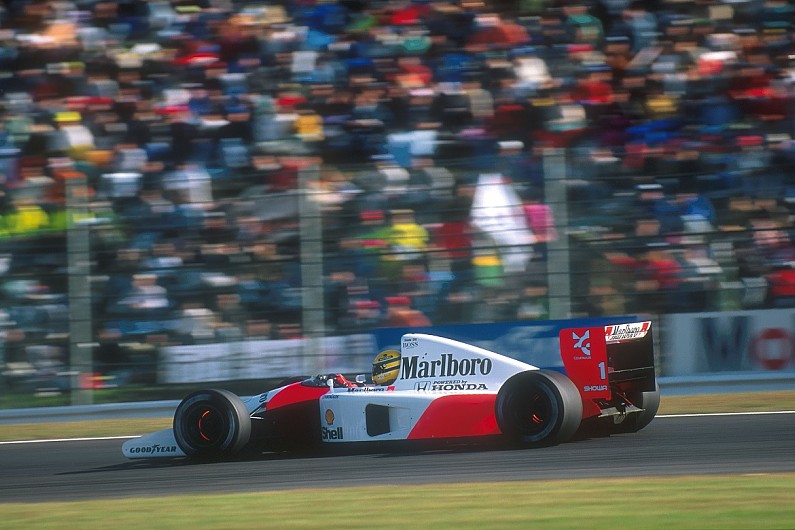 Cars described as the actual "world championship winners" include those of Niki Lauda (1984), Alain Prost ('89), Ayrton Senna (1990/91), Mika Hakkinen ('98/99) and Lewis Hamilton (2008).
In addition there are examples described as race winning cars from championship years, from 1985, '86 and '88 - with the last being MP4/4-1 from the team's most successful season.
Also on the list are Ayrton Senna's last race-winning MP4/8 from the 1993 Australian GP, and the unique Lamborghini-powered MP4/8 test car that Senna drove before Dennis decided not to use the Chrysler-backed engine.
Most of the cars are currently located at the McLaren Technology Centre, although two are in storage at McLaren's old Woking base, while the Lamborghini test car is currently on loan to the Italian company's museum and is due back in the UK in November.