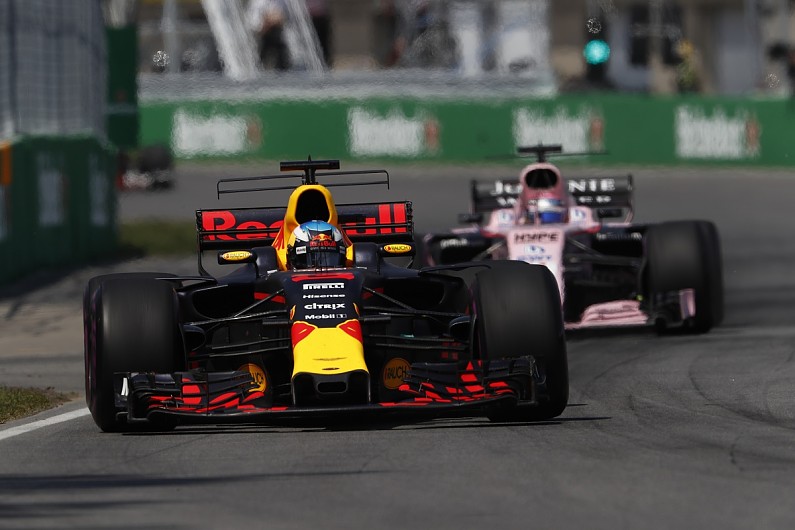 Red Bull Formula 1 boss Christian Horner believes the threat posed by Force India is "circuit specific", rather than the two teams now being direct rivals.
Force India's Sergio Perez and Esteban Ocon were in the hunt for an F1 podium in last weekend's Canadian Grand Prix as they chased Red Bull's third-placed Daniel Ricciardo.
Unable to get past, they were also overhauled by Ferrari's Sebastian Vettel and fell to fifth and sixth.
It moved Force India onto 71 points, strengthening its grip on fourth in the constructors' championship, but Horner believes its challenge of Ricciardo was based on the Montreal suiting the Mercedes-powered team's strengths.
"I think it'll be circuit-specific," Horner said of the threat from Force India.
"These next two races [Azerbaijan and Austria], I'm sure Williams and Force India will be competitive.
"Force India were in Ferrari's range [at Montreal] so they were very competitive.
"The influence of the power unit on that kind of circuit is significant so you get sometimes a slightly offset performance."
Horner conceded Red Bull will find the Azerbaijan and Austria races challenging, given the medium- to low-downforce characteristics don't play to his team's or engine supplier Renault's strengths.
However, he took confidence from the fact Red Bull ran well in Canada, with Ricciardo taking his third-straight podium.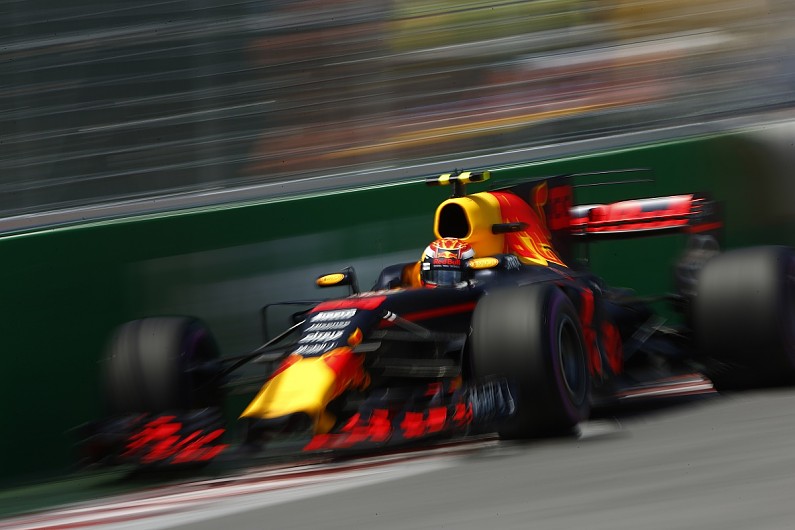 Max Verstappen made a great start from fifth to run second and challenge Lewis Hamilton for the lead before retiring with a battery failure.
"The next two races will be tough for us," added Horner.
"But what I'm pleased about is the performance we have brought to the car.
"We have definitely put performance on the car.
"Max was running a competitive second place when he retired.
"You could see in qualifying, we've got closer, particularly in Q1 and Q2 before engines get turned up in Q3.
"At a circuit we know exposes our weaknesses, we've come away with another podium."