Toro Rosso driver Daniil Kvyat described Formula 1 stewarding as a "stupid circus" after he received a double Canadian Grand Prix penalty.
Kvyat's car failed to get away at the start of the Montreal formation lap, but he then contravened F1 regulations by reclaiming his 11th position on the grid.
The rules only permit a driver slow away to return to their grid slot if they can recover all the positions by the first safety car line, otherwise they must start from the pitlane.
Kvyat was initially given a drivethrough penalty (pictured) but the stewards later announced it should have been a 10-second stop/go penalty so made him take that too.
Toro Rosso team principal Franz Tost said Kvyat was only prevented from overtaking all the cars because "as all the drivers use the complete width of the track to warm-up their tyres, it was difficult for Daniil to overtake them in order to get back to his position without taking any risks" and that it was "too late for him to go into the pitlane".
"They have a job to do which is not so difficult in my opinion and they cannot do the job properly," said Kvyat.
"They were clearly sleeping today in their office, so maybe they needed some coffee there.
"They should cancel this stupid rule. Who is this rule for? Are we taxi drivers here or Formula 1 drivers?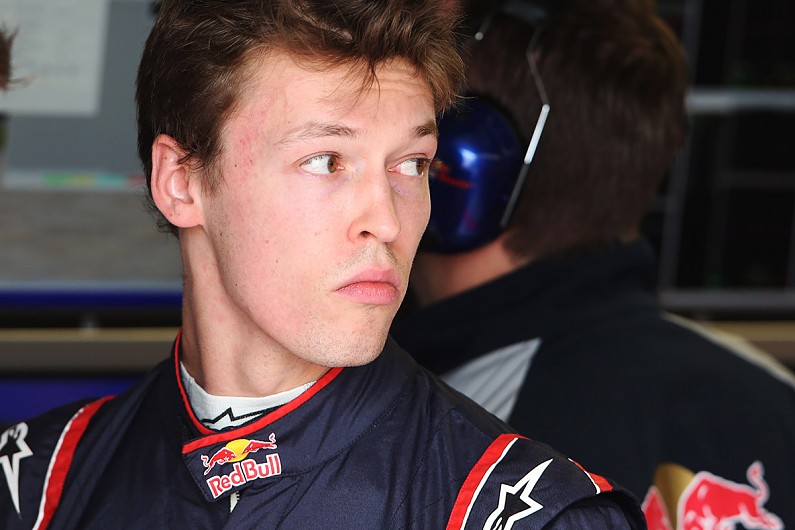 "I don't understand this. It's a circus, a stupid fucking circus.
"I will go and talk to Charlie. It's annoying me, it's really annoying me.
"A simple job, and he can't even do that job properly.
"Maybe it's better to go in the back room because now the heat is up for me I will not want to say anything wrong to any of them and I'm not really sure it's Charlie.
"I want to understand first of all who does this job.
"All I know is our team manager was for 10 laps arguing with the FIA that we shouldn't get another additional penalty and they said 'no, sorry, we have this'."
When Kvyat took the extra 10s penalty, a wheelnut problem caused a severe pitstop delay and prompted his subsequent retirement.