Sauber is closing on a deal with Honda engines for the 2018 Formula 1 season, Autosport has learned.
The Swiss team has run Ferrari power since 2010 but cracks have formed in that relationship in recent months and Sauber has been working on finding a new partner.
Talks with Honda have been ongoing for some time and accelerated in March.
The finishing touches are now being put to what will be a long-term arrangement.
Sauber is bracing itself for a challenging rest-of-2017 with year-old Ferrari engines, but a switch to Honda would mean the team had latest-specification equipment again.
The deal is the latest step in Sauber's rebuilding plan, which began when new investors came onboard last July to save the team and solidify its future in F1.
When Honda returned to F1 in 2015 with McLaren, an agreement was made whereby both parties had to approve any deal for Honda to take on a second team.
The regulations subsequently changed, and the FIA is now able to compel the manufacturer with the fewest customers to supply a team that needs an engine.
Honda was not keen at first, particularly given its struggles with performance and reliability, but said it would do so if asked because of its duty to F1.
When its situation on and off track improved last year, Honda turned its attention to the possibility of taking on a second team.
Last summer, it expanded its Milton Keynes F1 facility to provide the space to accommodate another supply and talks with interested parties began soon after.
Sauber emerged as the frontrunner, particularly given it was growing increasingly frustrated with its current supplier Ferrari.
McLaren racing director Eric Boullier admitted last week that having more teams running Honda engines could be beneficial given the Japanese firm's current problems.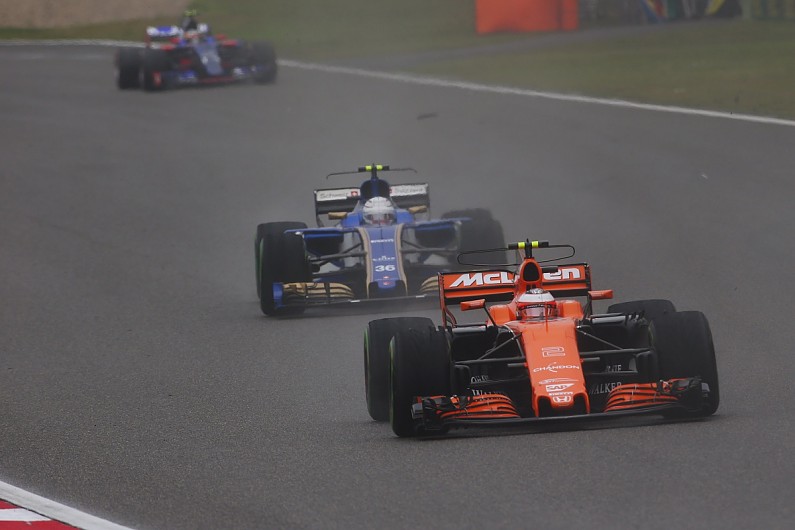 But he warned Honda could not afford for an additional supply to detract from its primary programme with McLaren.
"I think more teams is better and more engine running is better," Boullier said.
"But there is a price to pay for that, which is deviating more resources into building more engines.
"Whatever happens, we are partners, so at some stage there will be a second team supply question, and I think we'll have to support this.
"But we want to make sure it's not detrimental to our partnership."
A formal announcement of the Sauber-Honda deal is expected in the coming days, with engine manufacturers required to notify the FIA which teams they intend to supply in 2018 by May 6.
The Sauber contract would be the first time Honda has supplied multiple teams in F1 since it provided engines for Super Aguri from 2006 to mid-'08 alongside its factory operation.