Formula 1 drivers have been told that anyone copying Sebastian Vettel's strategy of starting outside his grid box in the Chinese Grand Prix is likely to get a penalty.
The subject was discussed at a heated Bahrain GP drivers' briefing on Friday evening, when Felipe Massa, Fernando Alonso and Lewis Hamilton were among the loudest voices questioning why Vettel was not penalised for lining up out of position on the China grid.
With his side of the grid damper than the racing-line side at Shanghai, Vettel had placed his Ferrari in a way that avoided starting with his rear tyres on either the white lines of the grid box or old lines that had been painted over in black.
Race director Charlie Whiting told the drivers that the start rules have not changed for 20 years, and in that time there have only been two extreme cases of drivers being to the left or right of the their grid boxes - Daniel Ricciardo in Japan last year, which went unreported to the stewards, and Vettel in China.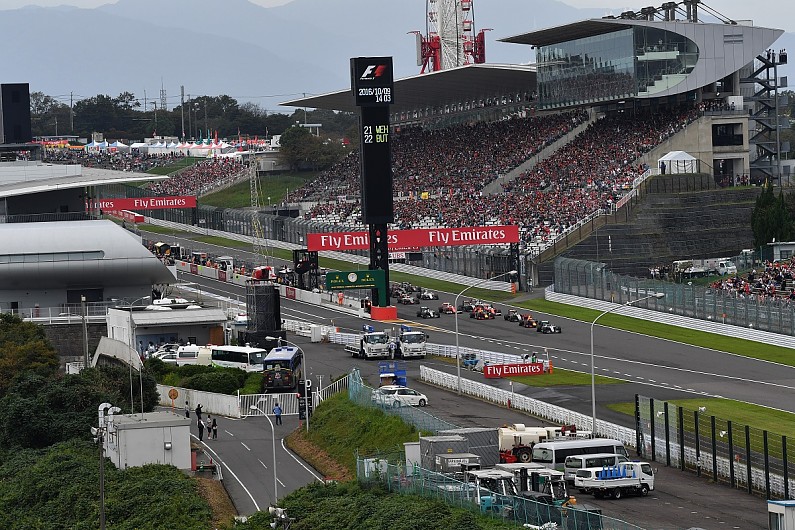 Whiting could see that Vettel was out of position and could have aborted the start, which would have forced the Ferrari to start from the pitlane, but he opted instead to give him the benefit of the doubt and instead refer the matter to the stewards.
They then made the call that there should be no penalty.
Since China the FIA has reviewed the situation and in a group call with all its stewards this week it was decided that a repeat would probably result in a penalty, and the drivers have now been informed.
Much of the discussion in the drivers' briefing resulted from their desire to have firm guidelines on how far they can push the limits.
Whiting pointed out that at least half the grid was outside the boxes in China, and that having a definitive limit of 10cms or similar would be impossible to enforce.
In effect he asked drivers to use their common sense and do their best to place their cars inside the boxes.
"Charlie gave us his opinion and he said that if what Sebastian did happens again, then you might not get away with it," Force India driver Sergio Perez told Autosport.
"I think Sebastian was on the limit from that side and if Charlie sees that again it might be a penalty.
"I hope it doesn't happen as we might get into an argument if another driver gets a penalty.
"So what will common sense be? It is a hard decision for the stewards."