McLaren has ruled out any prospect of building its own Formula 1 engine amid its partner Honda's continued troubles.
The Woking team had begun the 2017 F1 season hopeful of improvements after a disappointing first two years with Honda's new programme.
But the poor reliability of Honda's revamped power unit marred pre-season testing and the engine also lacked power.

Under the skin of Honda's latest F1 saga

Though McLaren's Automotive arm builds its own engine for its road car and GT racing programmes, McLaren executive director Zak Brown dismissed any suggestion that it could step in with its own replacement for Honda.
"McLaren Automotive is a different business unit with some common shareholders who we work very closely with," he said.
"Their engine is a McLaren engine but the F1 team has a different set of economic priorities and ways to go racing so that is not a conversation that we've had.
"What we can do in 10 years, who knows?
"But that is not a conversation [for now].
"We are not an engine builder, we are a racing team and a car constructor."
McLaren has sounded out former factory partner Mercedes about an engine supply should it reach a point where it feels it cannot continue with Honda, but Brown insisted the current focus was entirely on making its Honda deal work.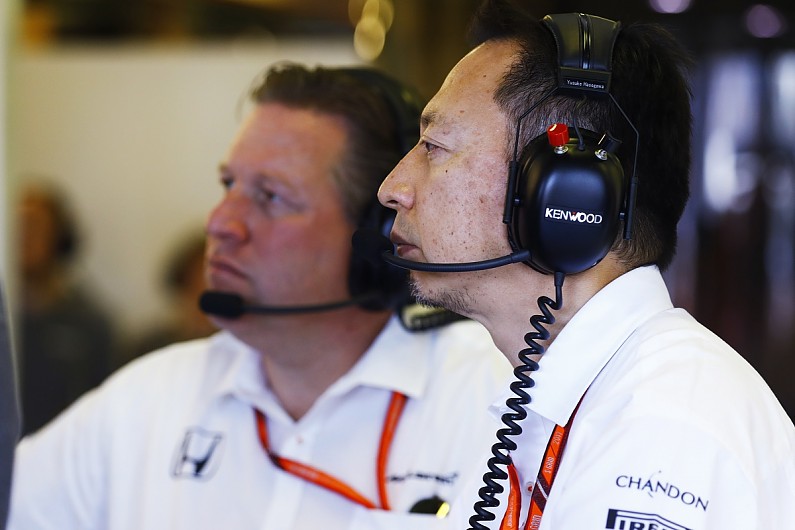 "We are very open with Honda," he said.
"We are working with them on what is the best way to be competitive as quickly as possible, and then ultimately to get back to the ultimate goal of winning the world championship together, so there has not been a real strain in the relationship.
"All our conversations with them have been about how we get out of this situation that we are in."
Double champion Fernando Alonso has been vocal in his frustration with McLaren-Honda's current uncompetitiveness, which Brown accepted.
"Fernando wants to be very competitive," he said.
"If you look at any world champion driver, they are not satisfied unless they are winning. That is why we have them.
"You would expect him to make comments about competitiveness, so I don't think that is a surprise or unhealthy.
"It is tough on all of us. We get interviewed a lot, every once in a while you let a little emotion get to you and you say something that gets construed in the wrong way, but the relationship is very healthy."
Despite McLaren's tough winter, Alonso was in contention for points in the Australian Grand Prix until his late retirement.
Team-mate Stoffel Vandoorne finished the race 13th and last, two laps down.
Though its Melbourne performance was more competitive than anticipated, McLaren expects to struggle more at Shanghai this weekend - with the long back straight likely to expose Honda's weaknesses.