Honda Formula 1 chief Yusuke Hasegawa remains "worried" about reliability for McLaren's Australian Grand Prix, despite the work that has been done to address its recent problems.
The Japanese manufacturer's pre-season testing programme at Barcelona was compromised by a spate of issues.
While Honda is hopeful the majority of the reliability problems will have been solved by work done prior to Melbourne, Hasegawa is not yet fully confident.
"On the last two days of the second week [of testing], trouble was caused by the vibration of the car," said Hasegawa in Melbourne on Thursday.
"It was not only a problem with the engine itself, although the thing vibrating the most was the engine.
"The trouble caused cracks in a carbon pipe on the side of the car - with the harness getting detached.
"However, I don't know if these problems will not occur again if the engine vibrations stop. I am worried.
"It is also certain that the cars rode over the kerbs [at Barcelona] and this caused some vibration.
"If we have such a weakness in the side of the car, then it is worrying."
Honda says work on engine mapping that should improve the vibration issues has showed progress on the test bench, but the real situation would only be revealed once the cars were running on track.
"I think driveability is improving," added Hasegawa.
"We have done some bench testing at Sakura, but we haven't run the engine on the track yet so I do not understand the situation as of today."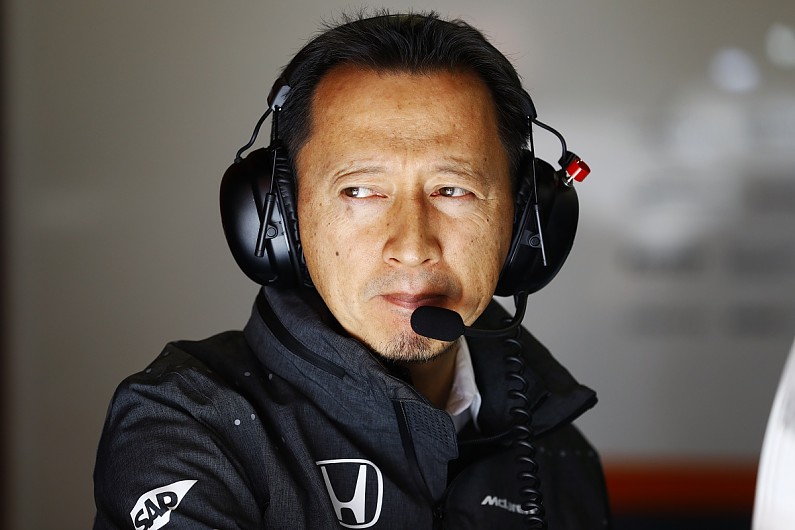 He believes other problems beyond the vibrations are now solved.
"In the Spanish test, trouble occurred in the oil tank on the first day of the first week, and the engine itself on the second day. I do not disclose what kind of trouble, but I have taken countermeasures," he said.
"On the first day of the second week, the high voltage systems were insulated against these problems, and I think that the big problem is solved.
"On the second day of the second week's test, there was a water leak in the radiator. That is why I turned off the engine."
Elaborating on the oil tank issue, he said: "It was a matter of design. There was a baffle plate inside, but it seems that it was not able to properly suck up oil, because its shape was bad.
"I have changed that. It was a very rudimentary problem."
Although Fernando Alonso complained about a lack of power on top of the reliability issues, Hasegawa insisted that the new engine is better than the version - though it has not hit Honda's targets.
"We have not yet reached the target value we have established independently. But I cannot tell you the figures," said Hasegawa.
"I think that power is better than we had in Abu Dhabi last year, but the drag has increased.
"And as the tyres are wider, the driver may feel that the speed has dropped."