Derek Warwick says Silverstone is in talks with the government about securing the future of the Formula 1 British Grand Prix.
Silverstone's owner the British Racing Drivers' Club sent a letter to its members before Christmas suggesting it was considering activating its break clause.
Its contract for the British GP runs until 2026, but a clause exists that would come into effect after the 2019 race and would need to be activated before this year's event in July.
While several races on the F1 calendar receive government funding, traditionally that has not been the case for Silverstone.
However, Warwick moved to calm fears that Silverstone might lose the race, saying talks with the government as well as F1's incoming owner Liberty Media and F1 boss Bernie Ecclestone gives him hope.
"We sent a Christmas note to our members giving them an update of Silverstone," Warwick said at Autosport International.
"A lot of that came out as [there was] the possibility of activating the break clause before the grand prix this year, for 2019.
"Don't worry, we 100% have it for next three years, up until 2019.
"I have just got a feeling that, 'we can't do without the British Grand Prix, we can't do without Silverstone', so some compromise will be made, either with Bernie or the new people that are now taking over, which is Liberty.
"We have had meetings with Liberty and [F1 chairman] Chase Carey, he understands our dilemma.
"We understand he still has to make money because that's what these guys are doing.
"There is light at the end of the tunnel, we will have grands prix past 2019.
"We're talking to government to see if there is any help there.
"Even Bernie is calling us and saying 'let's set up a meeting and we'll talk about it'."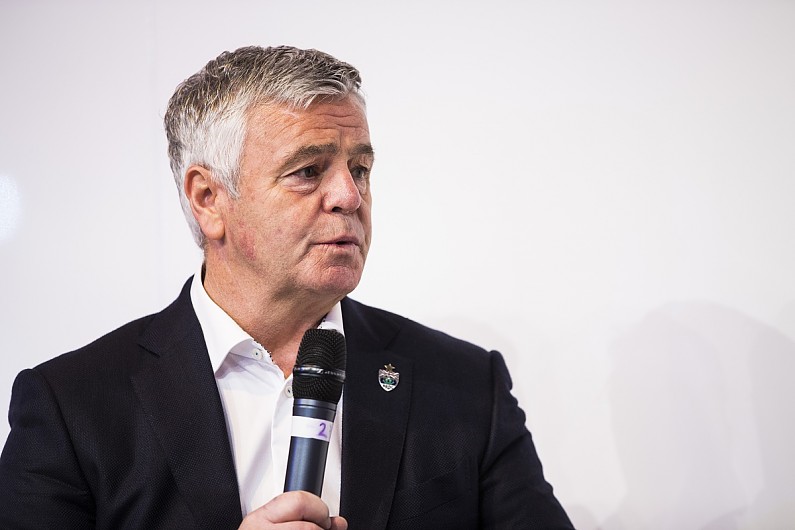 Warwick said Silverstone was in a good place but admitted it still needs further investment after talks with several different parties broke down.
"We are feeling very positive at the minute," he said.
"There is a lot of good things happening at Silverstone like World Rallycross, MotoGP, WEC, British Superbikes and Classic.
"Of course we're a bit short of cash - we would like to resurface the circuit and so on.
"So we are still looking for something out there.
"Personally, the second Jaguar Land Rover deal - which has failed and gone away - that hit me hard as I thought that was a nice fit with Jaguar Land Rover and Silverstone but it didn't happen and we must move on."