Formula 1 drivers will be "destroyed" after pre-season testing with next year's heavily-revamped cars, Force India's Sergio Perez predicts.
The 2017 cars will sport wider bodywork and tyres, with the significantly-increased downforce levels raising cornering speeds and putting more force on drivers' necks.
On each of the eight days of testing, which will take place at Barcelona starting on February 27, drivers will regularly clock up more than 100 laps, providing reliability is good.
Many have spoken about tweaking their winter fitness regimes to account for the anticipated physical strain, increasing the time spent training and focusing particularly on strengthening the neck.
"I'm sure that when we start testing everyone will be destroyed," Perez told Autosport.
"After you stop and you have a couple of months out of the car, it's very difficult to simulate the same force you get in a car on a machine or whatever where you train.
"So every time you jump in the car again you always suffer with the neck.
"Now that the car's a bit quicker, I expect everyone in February complaining about the neck - but it'll be fine by [the first grand prix in] Melbourne."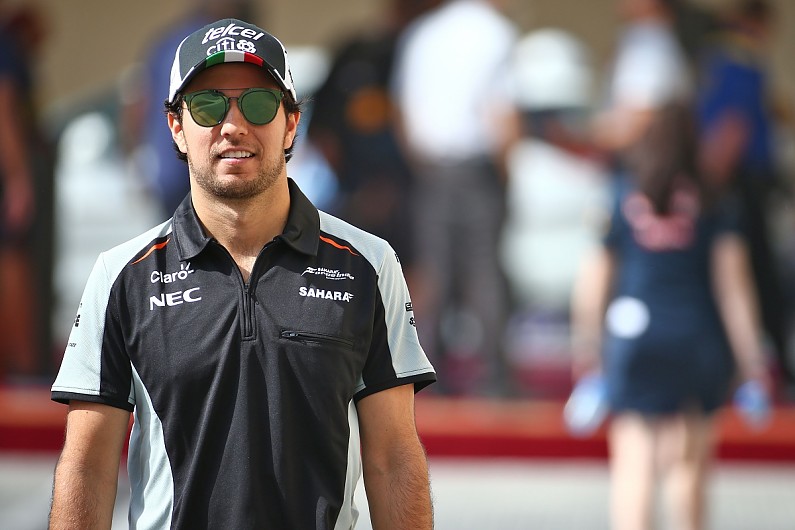 When asked about tweaking his training regime, the Mexican said: "I will need a bit more muscle and a bit more of everything."
Perez said he had seen "some drawings" of Force India's 2017 challenger and while he is impressed by the new shape, he is less certain about how the changes will improve the show.
"They're going to look quite cool," he said.
"I'm a bit concerned about the spectacle, about how the races are going to be and how difficult the cars are going to be.
"I don't believe they're going to be more difficult.
"They will be more physically demanding but that's something that we all can get used to.
"The next thing is how difficult they're going to be, so we will see."
VIDEO: GIORGIO PIOLA ON 2017'S F1 CARS