Max Verstappen's impressive start to his Formula 1 career has paved the way for young drivers to make the step up, according to Lance Stroll.
Verstappen finished third in the Formula 3 European championship as a rookie in 2014, then defied critics who suggested he was too young at 17 to race in F1 with a stellar '15 at Toro Rosso.
The Dutchman then earned promotion to Red Bull ahead of this year's Spanish Grand Prix, replacing Daniil Kvyat, and won the race to become F1's youngest victor.
Stroll, 18, won this year's F3 European championship in dominant fashion and will make his debut with Williams in 2017, taking confidence from Verstappen's form.
"He's paved way for very young drivers coming into F1," said Stroll.
"It's shown the sport that young drivers are capable of making the step from F3 to F1."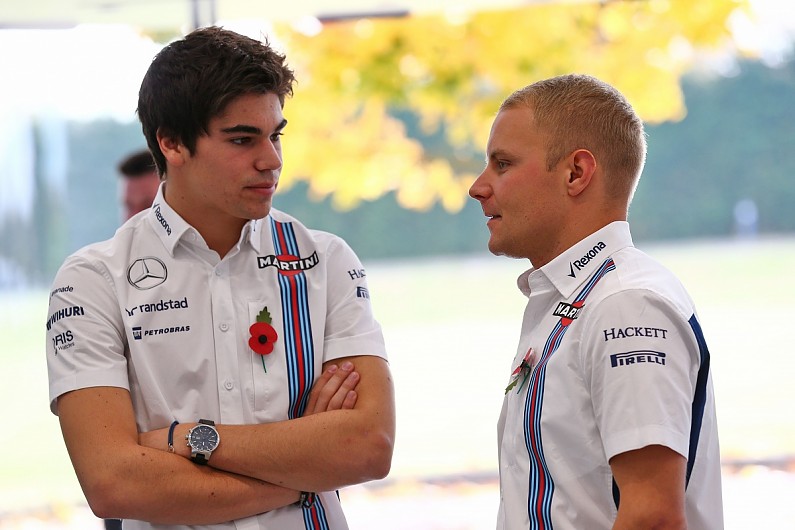 But Stroll, who will partner Valtteri Bottas next season, said he is not interested in any comparisons between him and Verstappen.
"Everyone has their own situation, I don't want to compare myself to others - he's Max and I'm Lance," he said.
"Max came in and had a team-mate who was a rookie. You can't compare it to a team-mate with years of experience.
"We can go all day speaking about him versus him but I'm just going to focus on myself.
"I'm surrounded by a great team, which knows how to work with young drivers.
"I know I have a great benchmark and I can learn a lot from him.
"I'm just going to do my thing."
AUTOSPORT SAYS
Ben Anderson, Grand Prix Editor, @BenAndersonAuto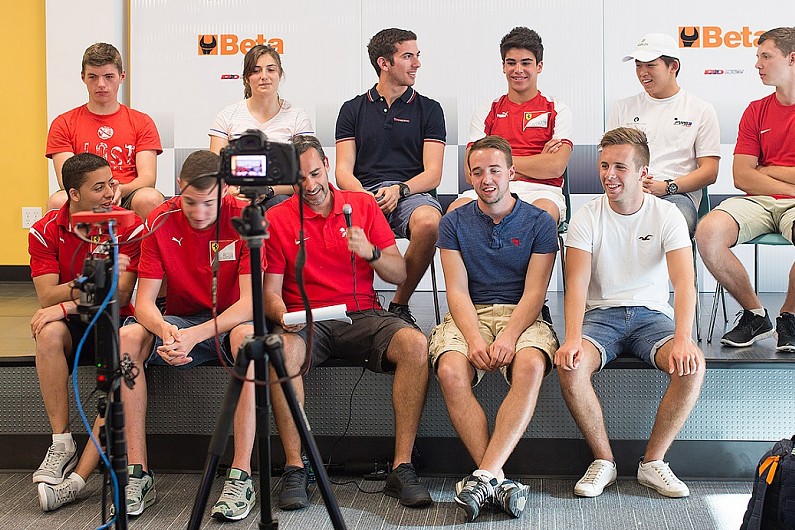 Lance Stroll says he's not interested in comparing himself with Max Verstappen, but these two teenagers have already raced identical single-seaters against each other prior to reaching grand prix racing.
This was in fact the first single-seater race that either of them ever contested - the opening round of Ferrari's Florida Winter Series at Sebring.
The idea was to offer young drivers a competitive alternative to winter testing, in the warm climes of the southeastern United States.

Autosport races in Ferrari's junior series
Stroll was there because of his affiliation with the Ferrari Driver Academy, whose chief Luca Baldisserri started the series, and subsequently moved with Stroll when the Canadian signed a driver development deal with Williams.
Verstappen was there to gain more mileage (and perhaps show himself off to Ferrari) while mulling over whether to graduate to Formula Renault or F3 for his first proper campaign in car racing.
Perhaps unsurprisingly, Verstappen really stood out. He had already tested a fair bit in Formula Renault and F3 machinery, so the F4-spec cars were no problem for him to handle.
He was quickest in testing and qualifying (and the wet first race) - out-pacing experienced F3 drivers such as European champion Raffaele Marciello.
Verstappen made some rookie mistakes in the races (including punting Autosport out of one of them!) but was seriously rapid in every session.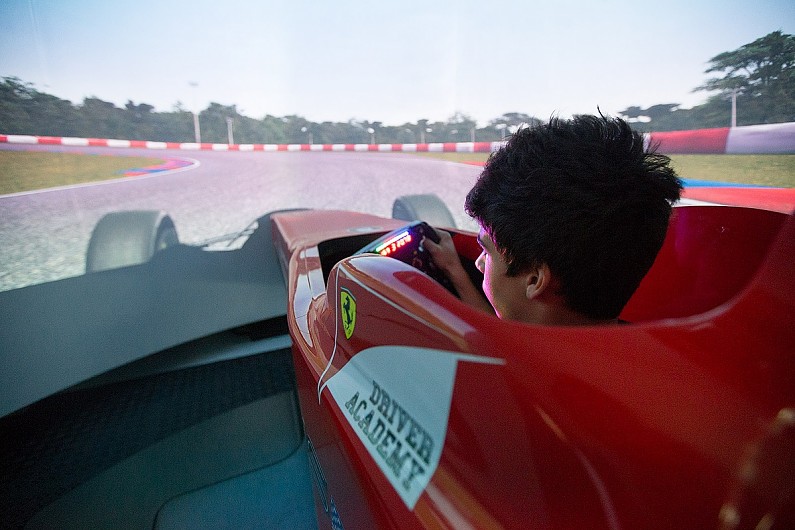 Stroll, 15, was a year younger and not in the same league in terms of outright speed, but improved steadily through the event, and by the end was fending off more experienced rivals to finish inside the top four.
Since then their paths have diverged, Verstappen rocking motorsport's foundations with his meteoric rise to becoming F1's youngest ever race winner with Red Bull.
Stroll has progressed more steadily and conventionally, through the ranks of Formula 4 and Formula 3, but with no shortage of success.
Next year they will share a grid once more, at the very pinnacle of their chosen sport.
We all know how good Verstappen is already; now the world will get to see how much better Stroll has become since he and Verstappen first crossed swords.
Autosport has produced a standalone special magazine to celebrate our 70th birthday. All current print subscribers will receive a copy for free. To order your copy of the 196-page Autosport 70th Anniversary issue, please go to: autosport.com/autosport70th