Renault has announced Nico Hulkenberg will join the team for the 2017 Formula 1 season as part of a "multi-year deal".
On Friday, Force India released the German from his contract, allowing him to complete the switch to the French manufacturer, which returned to F1 this year after buying Lotus.

Why Renault is Hulkenberg's last-chance saloon
Renault Sport Racing chairman Jerome Stoll said Hulkenberg provided the experience needed to help the rebuilding team move up the grid.
"2017 will be the second season of Group Renault's return as a manufacturer entry in Formula 1 and the next step in our journey," he said.
"This season has been about putting the foundations in place for future success.
"For our next step we required an experienced driver who is still hungry for podiums.
"Nico Hulkenberg fulfils this role perfectly and is an excellent complement to what we want to achieve.
"He is a highly talented, dedicated and motivated driver.
"Nico will enable us to harness all the hard work completed this season and translate it to improved results on track in 2017 and beyond.
"We look forward to seeing him in our new car for 2017."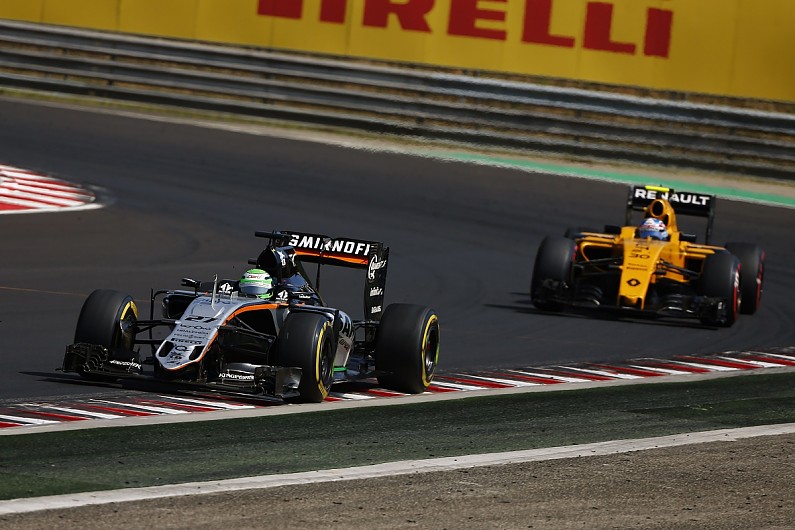 Hulkenberg first joined Force India in 2011 as a reserve driver, stepping up to a race drive for '12 before spending a season at Sauber and then returning to Force India in '14.
He has had a reasonably successful spell at Force India, but failed to score a podium while team-mate Sergio Perez has scored four third places and 46 more points in that time.
"It has always been my dream to work for a manufacturer team," he said.
"F1's new regulations will change the game and give our team a good opportunity.
"In the years to come, Renault will play a challenger role, which fits my approach to racing 100%.
"I can't wait to become part of the family.
"For the remaining races this year, I will give my best for Force India to reach fourth place in the constructors' championship."