Jonathan Palmer's MotorSport Vision company has made an official offer to purchase Silverstone, Autosport understands.
MSV currently owns and runs five circuits across England: Brands Hatch, Oulton Park, Cadwell Park, Snetterton and Bedford Autodrome.
It is understood Palmer only contacted British Racing Drivers' Club chairman John Grant last month about making a bid after Jaguar Land Rover's attempted deal encountered problems.
JLR's period of exclusivity of negotiation, that prevented any other interested parties making a counter-offer and holding their own talks, has long since expired.
In April this year Ginetta owner Lawrence Tomlinson made a second offer of his own prior to the BRDC members voting on the JLR bid, that received only 54% support.
While Tomlinson's deal is believed to be far more favourable for Silverstone than that from JLR, it has been suggested by a source the BRDC is not keen to do business with the 52-year-old Yorkshireman.
Former Formula 1 driver Palmer has now officially entered the running, with an offer on the table, and given his experience in running circuits the BRDC has opened dialogue.
Although Palmer, along with sons Jolyon (current Renault F1 driver) and Will, are members of the BRDC, there is no conflict of interest.
When contacted by Autosport, Palmer refused to confirm or deny making a bid.
Palmer said: "I've long felt Silverstone could benefit from the experience and stability of MSV running the circuit, including the grand prix, and we're certainly keen to do that.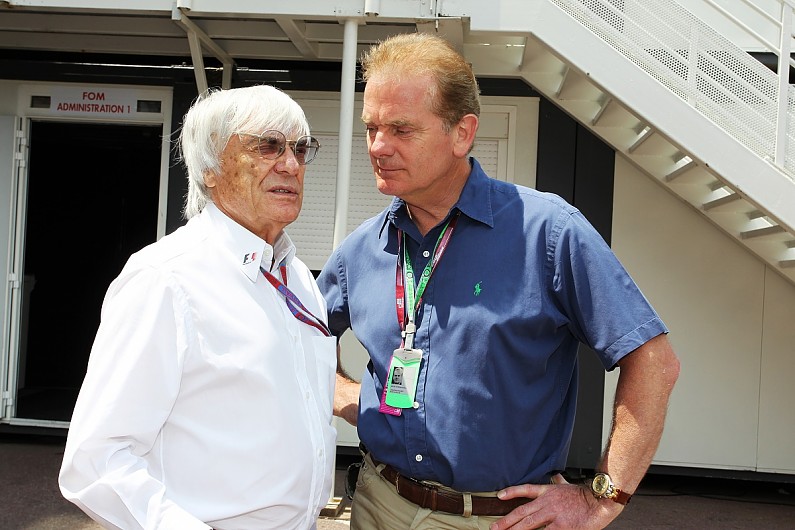 "But only if we can do so, on a sensible basis, that's commercially viable.
"Our experience of the business, of running circuits, running them well and providing a high quality to our customers is well known.
"To be fair to Silverstone they ran a fairly good grand prix this year, putting in a huge amount of effort, lots of detail, and it looked great.
"But nevertheless the bit that has to be sorted out, that is currently of major concern, is how we get ongoing commercial viability from it, whilst maintaining and continuing to improve standards further.
"So I feel MSV would be well placed to do that."
The BRDC members are due to be brought up to date on Silverstone's sale plans at its AGM next Wednesday.
Earlier this month Silverstone announced the departure of former managing director Patrick Allen, despite him helping the track record a profit for the first time in 10 years last year, with a new permanent management team to be put in place.