Bernie Ecclestone will remain as Formula 1's chief executive officer, with Chase Carey to be appointed as its new chairman, upon the completion of a deal with Liberty Media Corporation.
Despite rumours over the course of the recent Italian Grand Prix weekend that Ecclestone was to lose his position as the head of F1, the 85-year-old has instead confirmed he will continue in his present role.
Ecclestone will then work hand in hand with Carey, currently executive vice-chairman of 21st Century Fox, and the former CEO of satellite broadcaster DirecTV.
Both positions have yet to be officially confirmed as the $8.4billion (£6.31bn) Liberty Media deal has yet to get over the line.

The battle for F1's ownership explained
Autosport understands negotiations between Liberty Media and current majority shareholder CVC Capital Partners, which owns a 35.5% stake, continued late into last night.
A further board meeting is scheduled later on Wednesday, and another next Tuesday, with Ecclestone to remain in London next week at the request of CVC to finalise matters rather than attending the Singapore Grand Prix.
The deal still has to be signed off by numerous parties, one of which is the FIA as motorsport's governing body - that owns a 1% share - has to agree to any possible takeover to ensure it is in the best interests of F1.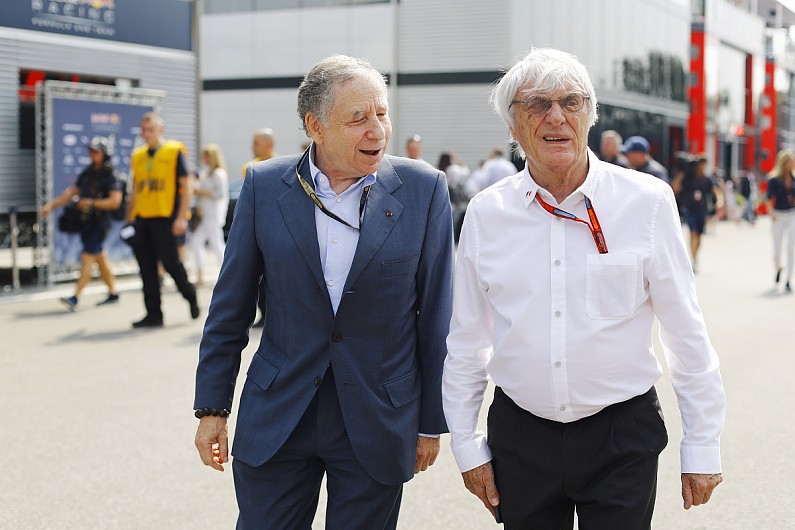 Ecclestone, who has run Formula 1 for more than 40 years, told Autosport: "It has been decided I am to stay on as Formula 1 chief executive.
"I will continue to do all the things I have previously done, such as negotiate with the circuits, television companies and people like that.
"The good news is we will have someone on board in Chase [Carey], and he will hopefully be able to push F1 into new territories with social media.
"As you know I've never found a way to make money from social media."
Carey will replace former Nestle CEO Peter Brabeck-Letmathe, who took up the role as F1 chairman just over the three years ago.
"Peter is standing down, and Chase will replace Peter," added Ecclestone.
"Peter is a perfect chairman as he kept things going, as a chairman should do, but he's not as knowledgeable in certain areas as Chase is.
"The things where Chase is knowledgeable are the things that are hopefully going to help us.
"Chase ran DirecTV in America, and we're weak in America, so I hope upon hope that having him on board will help in that respect.
"There are three things that are important to me: his connections in America with TV, which are good.
"Then there are his connections concerning sponsors, the people he has been dealing with for years, which are also good, and finally social media, which again is good.
"This is all positive for the sport."