Daniel Ricciardo does not expect Lewis Hamilton to be able to catch the leading cars from the back of the Formula 1 grid in the Belgian Grand Prix.
Hamilton will start on the final row of the grid after taking several engine penalties this weekend to build up a pool of power units for the rest of the season.
While Spa is a circuit where overtaking is easier than at most tracks, Ricciardo believes the top five cars will be out of reach for Hamilton in a straightforward race.
"If we have a clean race, and don't get held up by anyone who shouldn't be in front of us, I don't think we'll see Lewis in the mirrors," Ricciardo told reporters at Spa.
"If we race our quickest race, we won't see him.
"I'm sure he's going to come through but if us top five do what we've got to do, he won't quite catch onto us."
Ricciardo lines up fifth on the grid, behind Hamilton's team-mate Nico Rosberg, the other Red Bull of Max Verstappen, and the two Ferraris.
Verstappen is the only driver of that leading group who will start the race on super-soft tyres, and Ricciardo believes his team-mate has taken the riskier strategy.
"We talked about maybe doing two different strategies and Max wanted the super-softs and I wanted the softs so it was easy," he added.
"The super-soft is a bit more inconclusive and if it doesn't work you can lose a lot of laptime with blistering and other things happening to the tyres.
"For me the soft is a little bit the safer option - the super-soft is not going to last much more than a handful of laps."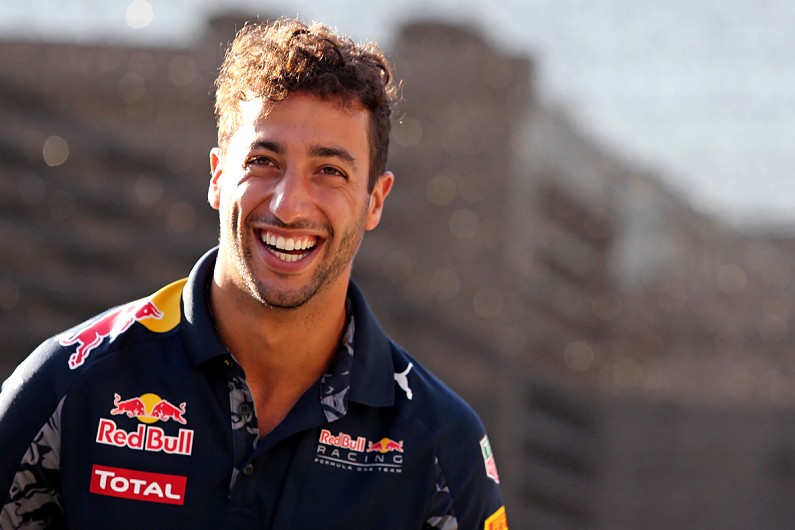 Being able to start the race on the soft tyre required those drivers to set their best Q2 time on the yellow-marked rubber, which gave Ricciardo a nervous wait as he sat in the pits hoping to make it through to Q3 as the slowest of the soft-tyre runners.
"I was a bit nervous but we set a target, and I knew if we did a [1m]48.0, like I did, it should be safe," he said.
"We had calculated what the other cars could do so we believed that time was OK.
"Simon, my engineer, said "Alright, we're not going to go out, just fingers crossed' and it worked."