Formula 1 should keep its current engine specification until 2025, which could then make it more attractive to new manufacturers, according to Toro Rosso boss Franz Tost.
The current generation of 1.6-litre V6 turbo hybrid power units were introduced in 2014, at a huge cost to manufacturers but at the same time increasing F1's relevance to road car technology.
The engine rules run until the end of 2020, when the current bi-lateral agreements between the commercial rights holder and teams expire.
"It's not necessary to come up in 2020 with a another completely new regulation because we have a fantastic power unit," Tost told Autosport.
"We have a turbocharged engine, a very small one, and we have two energy recovery systems and a battery system which is the technology for the future.
"We shouldn't make big changes but what we should do is maybe start to freeze the output of the power unit to a certain level and come down with the costs.
"This package we can easily go with until 2025 and this will maybe also attract some other manufacturers to come into Formula 1.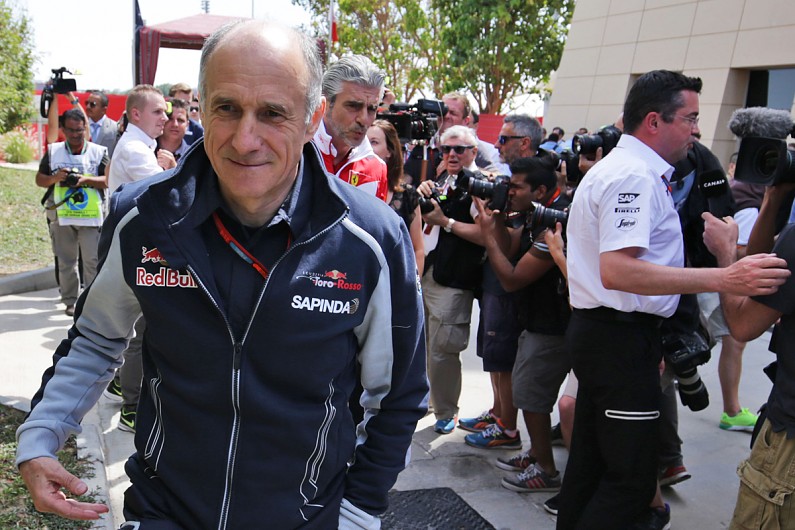 "I hope they don't come up with a completely new regulation because this will once more force the manufacturers and teams to invest a lot of money from 2021 onwards which is not necessary."
Tost believes discussions about the long-term future for F1 should begin soon but he believes it must first take stock of how next year's aero regulations play out before agreeing changes.
"To discuss it soon is important but we should not forget we come with a completely new car next year," he said.
"We should see how F1 will look with this new chassis and how the speeds are.
"Then in 2017, once we know what is going on we should sit together."

Autosport has produced a standalone special magazine to celebrate our 70th birthday. All current print subscribers will receive a copy for free. To order your copy of the 196-page Autosport 70th Anniversary issue, please go to: autosport.com/autosport70th