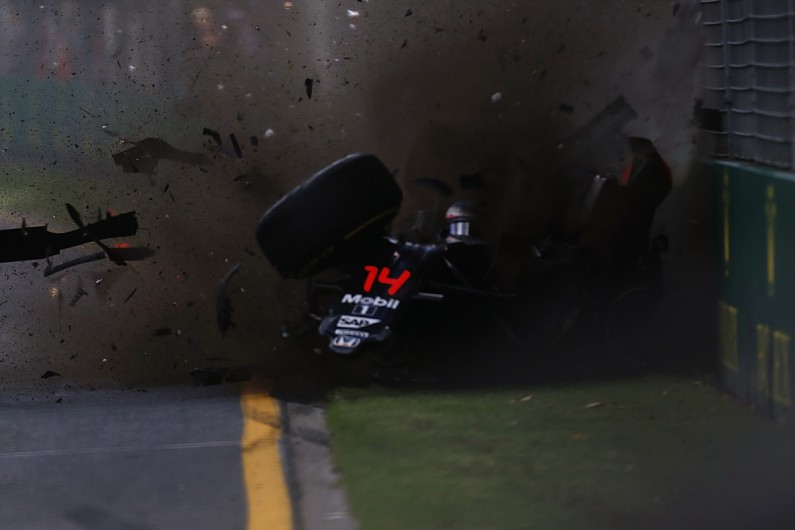 Fernando Alonso walked away from a frightening crash following a collision with Esteban Gutierrez that brought out the red flag at the Formula 1 season-opening Australian Grand Prix.
The double world champion clipped the left rear of the Haas at high speed as they reached the braking zone into Turn 3 and then hit the gravel sideways.
The McLaren went into a series of rolls, with clear air between the car and the ground, before hitting the wall hard at the edge of the gravel trap.

UPDATE: FIA stewards take no action over crash
Alonso was able to climb out of the car unaided with Gutierrez, whose car was spun into the gravel, running over to see if the Spaniard was OK.
McLaren said Alonso visited the medical centre and was given the all-clear by the doctors.
"I feel good," said Alonso. "Obviously I'm trying to put everything in place again in my body. It was a big, big crash.
"I tried to take the slipstream of Gutierrez into the braking point, and it was a combination of factors that we ended up with a crash.
"I'm thankful for the safety of those cars and that I'm alive talking to you. This is the most important thing."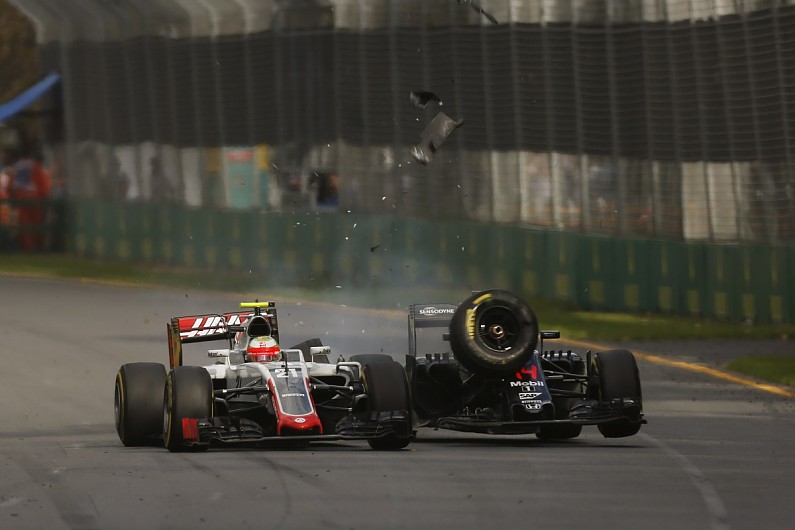 When asked who was to blame for the accident, Alonso said: "It's a racing incident.
"We both tried to fight and sometimes we forget that we are at 300km/h and every little crash can be much bigger.
"It's disappointing because we start the championship with zero points and we've probably damaged the power unit so we have to take the second one immediately - but that's not the most important thing."
Gutierrez said his only concern had been that Alonso was alright.
"Thankfully we are alright. It was a very, very scary moment," he said.
"The first thing I saw in the mirror, I was really worried.
"I jumped out as quick as I could and ran to him. It was a really big relief he was OK.
"We didn't speak much. It was a real moment of shock for both of us. I just went to him to see if everything was fine with him.
"I was aware he was behind. I braked into Turn 3 and everything came by surprise at the rear.
"I need to see the video to understand what happened."