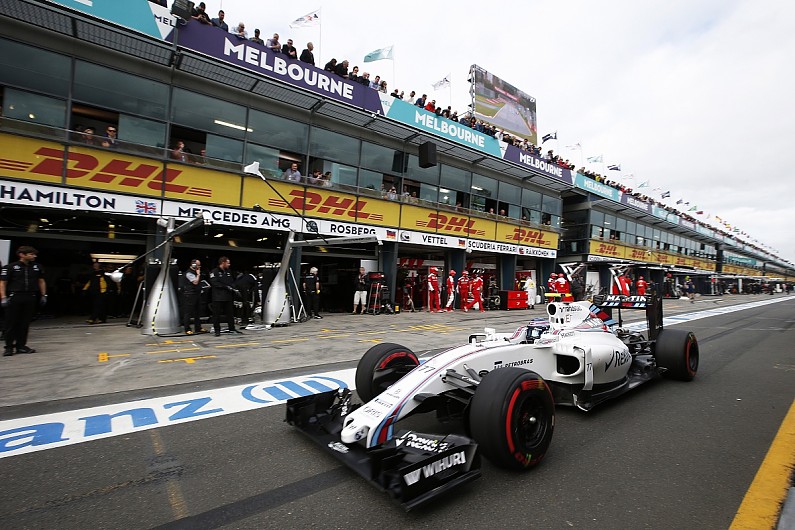 Valtteri Bottas has received a five-place grid penalty for the Formula 1 season-opening Australian Grand Prix following a gearbox change on his Williams.
It means the Finn will now start the race at Melbourne's Albert Park from 16th position on the grid after originally qualifying 11th.
Williams has confirmed it was forced into the change after discovering damage to the gearbox post-qualifying.
With Bottas dropping down the order, McLaren duo Fernando Alonso and Jenson Button move up to 11th and 12th respectively, with Renault pair Jolyon Palmer and Kevin Magnussen now 13th and 14th, while Sauber's Marcus Ericsson is 15th.
"Team has found a problem with my gearbox so it will be changed,: Bottas wrote on Twitter.
"Unfortunately that is a five-place grid penalty. Let's do some overtakes then!"
Williams has also been handed a reprimand by the stewards after failing to submit complete suspension set-up sheets for Bottas's car before qualifying.
Teams are required to provide set-up information to the FIA to ensure F1's parc ferme regulations can be enforced.
"The team made reasonable efforts to provide the sheet but due to a change in team document format failed to provide all required information by the deadline," said the stewards in a statement.
Williams technical director Pat Symonds said the team had introduced a new automated system to produce the sheet, which missed off a bit of information.
He said Williams was informed of the issue 11 minutes before qualifying and there was not enough time to rectify the problem for both cars.
"We modernised our set-up sheets this year," said Symonds.
"We're bringing digital systems into race engineering and this is an automatic system.
"There was a bit of information missing from it which [FIA technical delegate] Jo Bauer told us about just before qualifying.
"We managed to redo one set-up sheet for one car but not for the other one, we just didn't get it done in time."