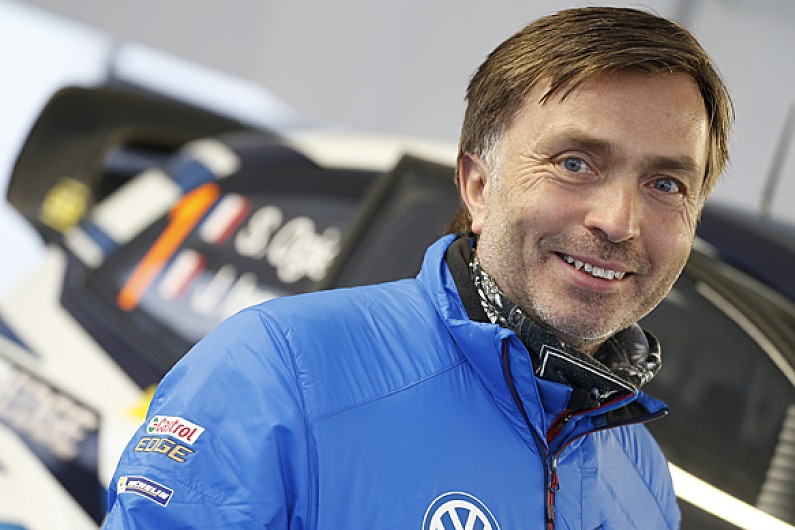 The McLaren Formula 1 team has appointed Volkswagen's director of motorsport Jost Capito as its new chief executive officer.
According to McLaren, Capito will take up the position in due course as he will remain at VW until a replacement is secured.
Capito's arrival means Jonathan Neale, who has served in the role as acting CEO at McLaren Racing for the past 22 months, moves across to the newly-created role of chief operating officer for the McLaren Technology Group (MTG).
In March 2014, MTG executive chairman and CEO Ron Dennis began a restructuring of the organisation, doing away with the role of team principal and appointing Eric Boullier as racing director.
At the time then managing director Neale took up the CEO position on a provisional basis, with Dennis conceding he was in no rush to make a full-time appointment.
Dennis now finally has his man, and he said: "Consistent with McLaren Technology Group's strategy of driving continuous growth, Jonathan has been promoted to the position of COO.
"He has done an excellent job as acting CEO of McLaren Racing, and that experience, together with the expertise he has attained in non-motorsport industry positions previously, makes him ideally suited to such an important new role at McLaren Technology Group.
"I first approached Jost last summer. He is an extremely impressive, competitive and ambitious individual, who comes to us with a very wide range of automotive and motorsport experience, encompassing senior positions at BMW, Porsche, Ford, Sauber and, since 2012, Volkswagen, leading the latter company's World Rally Championship team to consecutive world titles in 2013, 2014 and 2015.
"From a motorsport perspective he has experience in not only the World Rally Championship but also sportscars, touring cars, motorcycle racing and Formula 1, about which he is hugely knowledgeable and infectiously passionate.
"I am therefore delighted to welcome Jost to McLaren, and I am certain he will work extremely well with Eric and all at McLaren Racing, building on the very good work they have already done to take the McLaren-Honda programme forward towards grand prix victories and world championship successes."
Neale claims he is "moving up to take on a wider remit", but will still be supporting Capito and Dennis "to optimise the future success of the McLaren-Honda programme".
Neale added: "But I am equally conscious of my new areas of responsibility and influence within McLaren Technology Group, and I am particularly keen to bring to bear my wider industry expertise and experience [principally with British Aerospace, now BAE Systems] to drive forward our strategy to grow each of our Group businesses."
Capito took charge of VW's motorsport programmes in mid-2012 and has led its domination of the WRC for the past three seasons.
Frank Welsch, VW board member for the management of the passenger cars brand and development, praised Capito's "exceptionally dedicated and successful" contribution.
"The three World Rally Championship titles with the Polo R WRC represent the greatest sporting achievements in the history of the Volkswagen brand and underscore the technical competence of our company," he said.
"With his transparent and far-sighted leadership, Jost Capito has been instrumental in this success."