Fernando Alonso says the engine problem he suffered late in the United States Grand Prix robbed him of a "miracle" Formula 1 result for McLaren.

The two-time world champion took advantage of a chaotic race at Austin to run fifth in the closing stages, but with a queue of cars forming behind him after the final restart, he eventually tumbled down the order with a loss of power.


RACE REPORT: Hamilton wins third world title in US GP
Alonso called it "probably one of the best races of my career", after a first-corner tangle with Felipe Massa dropped him to the back of the field at the start.

"We were one minute behind the penultimate car on lap two, then we were fifth 10 laps from the end and the pace was really strong," said Alonso, who was running Honda's latest spec engine in a race for the first time.

"It would have been a little miracle what nearly happened today, but we had an engine issue in the last 10 laps.

"It feels better to fight with other cars and be competitive, but on the day we are this competitive, all these issues are not welcome.

"We recovered, we fought very hard, so the feeling now is a little more sad than happy."

BUTTON'S PACE 'NOWHERE'

Jenson Button, who finished sixth, was far less upbeat about McLaren's performance, particularly once the track dried out mid-race.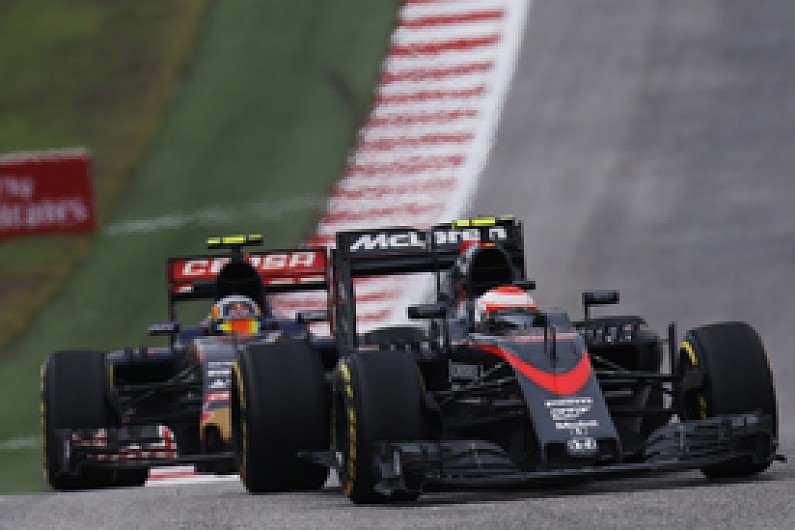 "We did a good job with strategy, but other than that, the pace of the car was not that exciting," said Button, who is yet to try the latest Honda engine.

"Our pace is nowhere near what we expected. We need to go away and look at why.

"We just get eaten up as always in bits of the circuit that are a little bit straighter on the throttle.

"When it was [damp but] drying it was great, I really enjoyed that, as always.

"I could make a little bit of a difference - but at the end, when it was dry, it was very tough with graining [tyres]."

Despite his disappointment with the MP4-30's performance, Button said the result felt like a victory in many ways.

"In a way we sort of did win, because we got the best out of the car and we made the right calls," he said.

"But we couldn't make the difference when everyone found their feet - our pace is our pace."