Honda motorsport chief Yasuhisa Arai claims a clash of cultures is the reason why the Japanese manufacturer will not be recruiting engineers from its Formula 1 rivals.

McLaren racing director Eric Boullier recently suggested Honda would benefit, and its progress be more rapid, if it employed key staff from Ferrari or Mercedes who already possess knowledge of power-unit development.

On its return to F1 this season, Honda has struggled, not only in terms of reliability, but there is also a clear lack of horsepower from the engine compared to its rivals.


McLaren "impatient" in quest to be competitive again in Formula 1
But Arai insists he has no intention of looking elsewhere for new staff to give Honda a helping hand.

Speaking to AUTOSPORT, Arai said: "It is a wonderful idea, but I think it would be very difficult to sign an engineer from Ferrari or Mercedes or wherever.

"For example, it would be difficult for them to work with us as the culture is quite different, the equipment, the simulation, everything.

"So they could be highly skilled, but it would take too long for them to learn how we operate.

"Also, we as Honda want our employees to work together with us for a long time, so when someone comes along for six months and then leaves, it is very difficult. It's not how we work."

Another Boullier suggestion was that Honda exploit McLaren's resources in a bid to close the gap to the front more quickly.

But again Arai feels this would not be of benefit, adding: "The idea was sold resource-wise.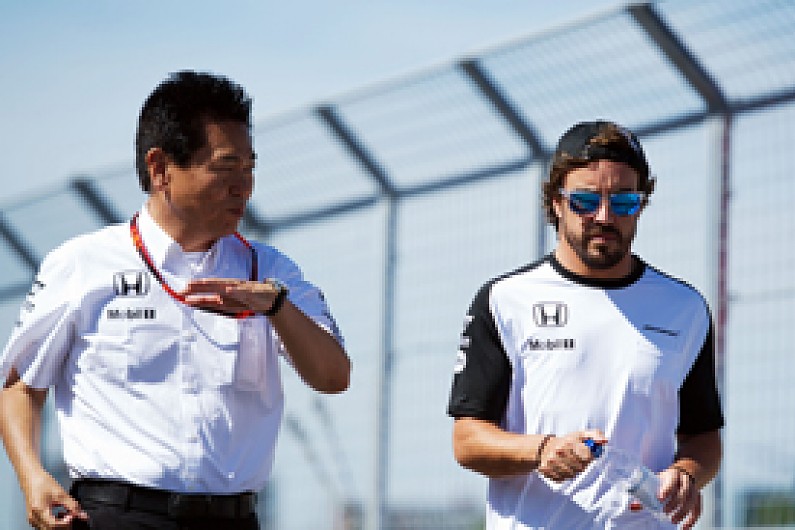 Honda to introduce new-spec engine
"But between the power unit and chassis, although both areas are very important, there is a big difference in technology.

"If some engineers come over from the chassis side to the engine side, it doesn't work, and also if we went to McLaren it would be very difficult.

"We just need to understand and to work together, to have a big discussion on ideas and look at different ways to overcome a problem."

Despite the seemingly different philosophies in ways of working, Arai insists the two companies are functioning harmoniously.

"We are working very closely together, discussing things very deeply," he said.

"Now we're at the mid-point of the season, we have spoken to Eric a lot, and other engineers, and we hope we've already made them proud to be working with us in the next half of the season."