The body of Jules Bianchi has been laid to rest following a funeral service attended by the Formula 1 community at the Sainte Reparate Cathedral in Nice.

Hundreds of mourners were present to pay their last respects to Bianchi, who passed away on Friday after a nine-month battle for survival in the wake of sustaining severe head injuries from a horrific crash in the Japanese Grand Prix.

Current drivers Lewis Hamilton, Jenson Button, Sebastian Vettel, Romain Grosjean, Nico Rosberg, Felipe Massa, Daniel Ricciardo, Daniil Kvyat, Pastor Maldonado, Marcus Ericsson and Roberto Merhi joined Bianchi's family and friends to say goodbye to the 25-year-old Frenchman.

They were joined by FIA president Jean Todt, Bianchi's Marussia team-mate Max Chilton, Manor sporting director Graeme Lowdon and team principal John Booth, along with numerous other leading F1 figures, including four-times world champion Alain Prost.
Two large pictures of Bianchi dressed in the overalls of former team Marussia hung on the walls of the cathedral, either side of the building's entrance, which was also adorned by a plethora of wreaths.

Speakers carried the service to the throngs of people gathered outside in the square in front of the cathedral in Bianchi's hometown.

Speaking after the service to Sky Sports, former Toro Rosso and current Ferrari development driver Jean-Eric Vergne said: "Today has been a special day.

"One of the greatest drivers has left us, but with such a beautiful souvenir. He has been a great person, outside and on the track.

"His name will stay written in the history of Formula 1. He has done a lot. He is with the greatest now, and he will always be in our hearts."

On Monday, as a mark of respect, the FIA took the step to retire Bianchi's number 17.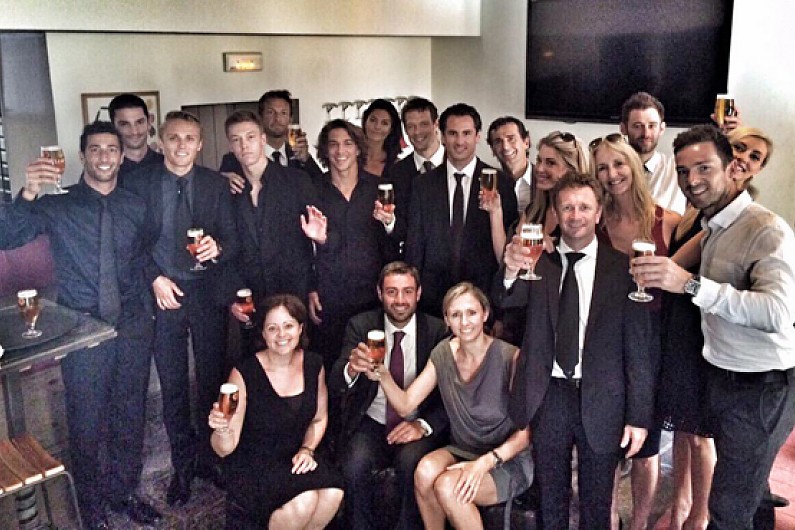 Photo via Daniel Ricciardo on Twitter