McLaren racing director Eric Boullier accepts the team's problematic Formula 1 season with Honda will soon start having an impact on its 2016 plans.
The Woking-based team has only scored points once this season, and it is coming off the back of two particularly troublesome weekends in Canada and Austria.

ANALYSIS: Will McLaren-Honda patience run out?
While Boullier remains adamant the McLaren-Honda project is making progress, he is aware that its poor campaign could soon have knock-on effects for next year too.
"I'm not sure it does impact much on next year yet, but soon - very soon - it will," said Boullier.
"This year we have missed a lot of track time, especially in winter testing and in the races as well.
"Any laps you miss is obviously a deficit - you create your own deficit."
With Honda continuing to struggle to make its F1 engine reliable, McLaren is often having to delay fully-focusing on chasing performance to help its partner.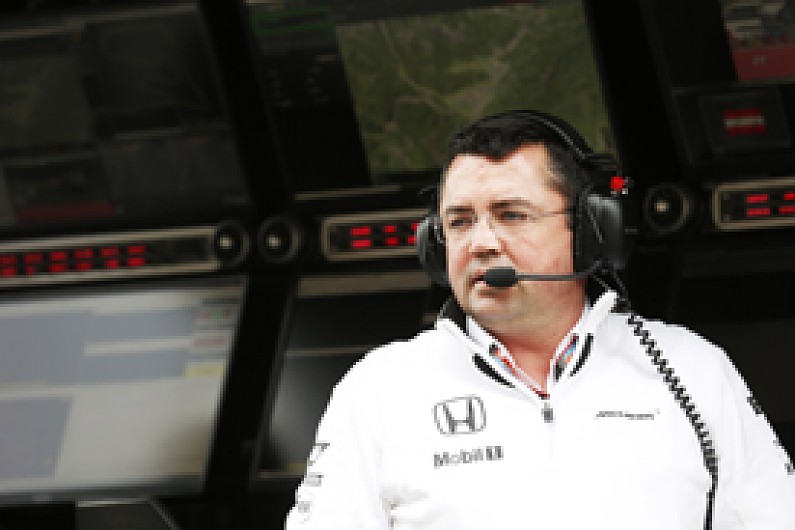 "There is some focus maybe to be shifted - sometimes we have to use track time to work on reliability rather than performance," Boullier said.
"We are trying to use every opportunity. I don't have any numbers - we are just behind.
"We have much more in the machine to deliver in the coming races - but we have to do it in due time."
Honda brought its new president and CEO Takahiro Hachigo to the Austrian Grand Prix, and the Japanese manufacturer's racing chief Yasuhisa Arai said the change at the top would not affect Honda's commitment to its F1 project.
"I haven't received any comments from the new CEO, but he always respects what we contribute to Formula 1," said Arai.
"Our team should keep making the effort to get the win in the second half of the season and next year.
"We'll try for that and we'll push very hard.
"We don't have any deadline [to get on the pace]. We are staying in Formula 1 for the future - we promise."