Nico Rosberg has told Bernie Ecclestone he does care about Formula 1 in the wake of criticism from the sport's commercial rights holder.
Rosberg and fellow German Sebastian Vettel were singled out by Ecclestone as being bad for business while Lewis Hamilton was hailed a "super promoter of the sport" given his lifestyle off track.
Defending himself against Ecclestone's remarks, Mercedes driver Rosberg feels he has his own way of supporting F1 in contrast to team-mate Hamilton.
"None of that surprises me," said Rosberg, when asked by AUTOSPORT about Ecclestone's comments.
"He has been very open about that all the time, criticising anybody who is not as out there in the world like Lewis, in his manner, because the more you are out there the better it is as you create more attention and all the rest of it.
"That's obvious because he is commercial rights holder, and what does he want?
"He wants some movement out there, and Lewis does a lot of that in his own way.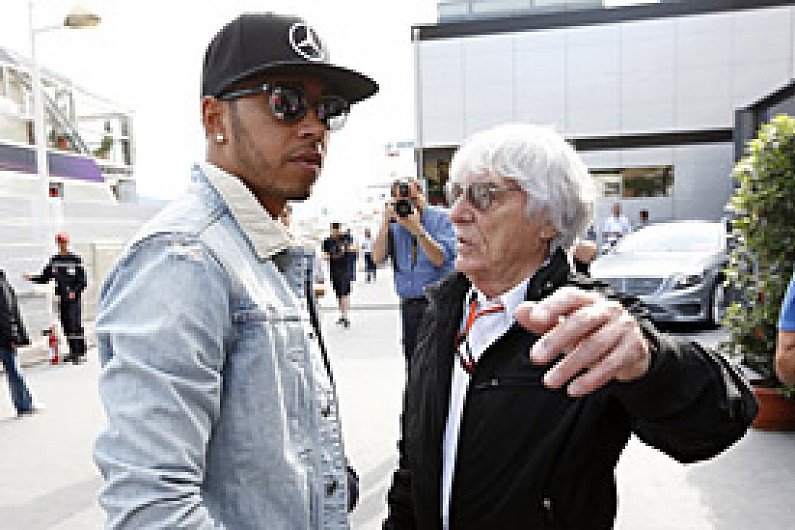 "I'm a bit more reserved in that sense, so it is not something that surprised me.
"I understand his opinion, everybody does, it is pretty obvious. It's a straightforward thing.
"At the same time I care for the sport, I do think about it, and I try and give a lot back to it in my own way."
Asked whether he felt he could do any more, three-times Monaco Grand Prix winner Rosberg replied: "You can never do enough for what the fans give us, none of us can do enough, to give back, to thank them.
"So at the back of my mind...even at the weekend it was awesome for that because all the fans have the opportunity to get really close to us, not only the fans, but the marshals. Let's not forget them.
"They are working for free, putting their lives at risk sometimes, right at the edge of the track, just getting out there when there are incidents.
"It's a close touch, that's what I like about the weekend, and it's great to have their support."