Roberto Merhi is expected to keep his seat with the Manor Formula 1 team for the upcoming Monaco Grand Prix, according to sporting director Graeme Lowdon.
The Spaniard was signed to the team just days before the season-opening Australian Grand Prix, agreeing a short-term deal for the "opening races".
Merhi has been beaten to the chequered flag by team-mate Will Stevens, who has a contract for the season, in each of the last three races.
Lowdon said he is happy with his drivers and expects his current line-up to remain the same for next weekend's Monte Carlo street race.
"I don't foresee any change at all," Lowdon told AUTOSPORT.
"We have got a lot of work to do as a team to get the gaps closed.
"In the meantime the drivers have obviously got to perform and do their job. I don't expect any changes."
When asked if that meant Merhi would retain his seat beyond Monaco, Lowdon added: "Yes, there's no lines in the sand or anything like that.
"Ultimately, we have just got to see how things progress."
MERHI SKIPS MONACO FR3.5
By Peter Mills
Merhi will skip the Monaco-supporting Formula Renault 3.5 round to focus on his F1 duties.
He had previously been undecided over whether to try to race in both categories on the only occasion when FR3.5 and F1 share a bill this year.
"I don't know if I can do both," said Merhi pre-season. "I will try, as I love racing and at the end of the day I am a racing driver.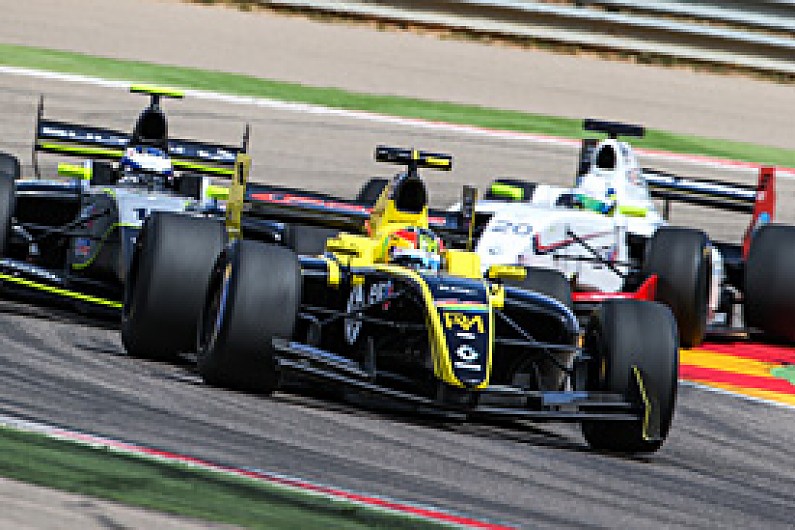 "Maybe it's a bit tough physically, as Monaco is quite a physical track.
"[Daniel] Ricciardo did an FP1 [in F1 in Monaco while racing there in FR3.5 in 2011], but it would not be so easy to do both races."
However, Pons team manager Emilio de Villota told AUTOSPORT: "We have all agreed that Roberto will do the F1 race with Manor.
"We do not know how long his F1 season will last, so he definitely needs to prioritise every F1 opportunity.
"In Spa [FR3.5 round three] he will be with Pons again and we will fight our way back to the front after a very disappointing start of the season."
Merhi scored just two points at the FR3.5 season opener at Aragon.
After complaining of oversteer in qualifying, the Spaniard suffered damage when tagged in a first corner accident in race one.
De Villota did not confirm if Pons would run a substitute driver in Monaco alongside Indonesian Philo Paz Armand.