Red Bull has promised an "even stronger" livery for the new Formula 1 season, following the positive feedback for its camouflage testing colours.
The Milton Keynes-based outfit caused a stir on the opening day of the Jerez F1 test this week when its new RB11 emerged in a striking black and white testing livery.

GALLERY: Jerez Formula 1 test in pictures
Some fans have urged Red Bull to keep the colours for the rest of the year - but team boss Christian Horner said what was planned for 2015 would be even better.
When asked by AUTOSPORT whether fans of the dazzle scheme would be disappointed by the final livery, Horner said: "They won't be disappointed, because the livery will be even stronger.
"I think that it is great to do something different, and it has been extremely well received."

Follow testing as it happens with AUTOSPORT Live
Horner declined to expand on exactly what the team had planned for its race colours.
"The livery is different every year - although you may not have noticed. Every year it has evolved, so just wait and see."

TECHNICAL ANALYSIS: Underneath Red Bull's camouflage
VETTEL HELMET INSPIRATION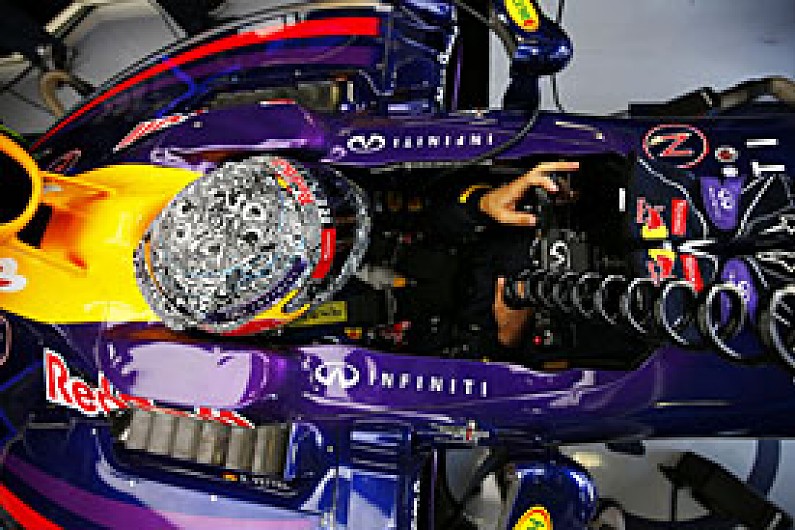 Horner said the inspiration for the test livery came from a helmet that Sebastian Vettel ran at last year's Italian Grand Prix.
"That was quite fun, and we thought it would be interesting to extend that concept to the whole car," Horner explained. "Dietrich [Mateschitz] liked it when he saw it.
"I think it epitomises Red Bull: that we are not afraid to do things a bit differently. So to run in a different livery, and see a Red Bull in a different livery, is quite striking.
"It also makes it quite difficult to get detailed photographs of the car at the time of the year when we are all trying to be as secretive as we possibly can."