The official ditching of double points and standing restarts after safety cars are the headline Formula 1 decisions expected from Wednesday's FIA's World Motor Sport Council meeting in Doha.
But the issue of costs may well dominate debate behind closed doors as unease continues about F1's financial state following the troubles that struck Marussia and Caterham.
Although F1's governance structure means the WMSC is not allowed to introduce any rule changes that have not been proposed to it by teams, that does not stop it making a stand and outlining the governing body's concern about the economic situation.

ANALYSIS: FIA is last hope in F1 costs row
FIA president Jean Todt made clear last week that he would do all he could to convince F1's manufacturers to reduce customer teams' engine budgets.
Force India team principal Vijay Mallya, a WMSC member, has already vowed to bring the cost issue.
"I am in a hopeless minority, but I can state my case," he said. "As the [FIA] president constantly reminds us: F1 is the pinnacle of motorsport and is the pinnacle championship of the FIA, so the FIA should be equally concerned about the future of F1."
The chance of the WMSC rejecting the 2015 F1 calendar in protest at what is happening is believed to be very slim, but the FIA could make a public demand for change.
That would at least ease fears from F1's smaller teams that their plight is being ignored and that a cost summit planned for December 18 will achieve little.
Sauber team principal Monisha Kaltenborn believes Todt has a duty to act.
"He very much propagated the engine - so the FIA has a certain responsibility there to bring the costs down to sensible levels," she told AUTOSPORT.
"On other cost cuts, our position has been we had a unanimous agreement [for a cost cap] and that was simply not respected at the end of the day."
CALENDAR TWEAKS LIKELY
The F1 calendar may well have some tweaks prior to being ratified, with suggestions that the dates of the first four flyaways could be changed.
It is possible that Malaysia may become a back-to-back with Australia, while China's date could also shift.
Further rule changes to be ratified beyond double points and standing starts include a change to F1's engine change penalties, and confirmation of the extent of a planned radio ban.
BIANCHI ACCIDENT ON AGENDA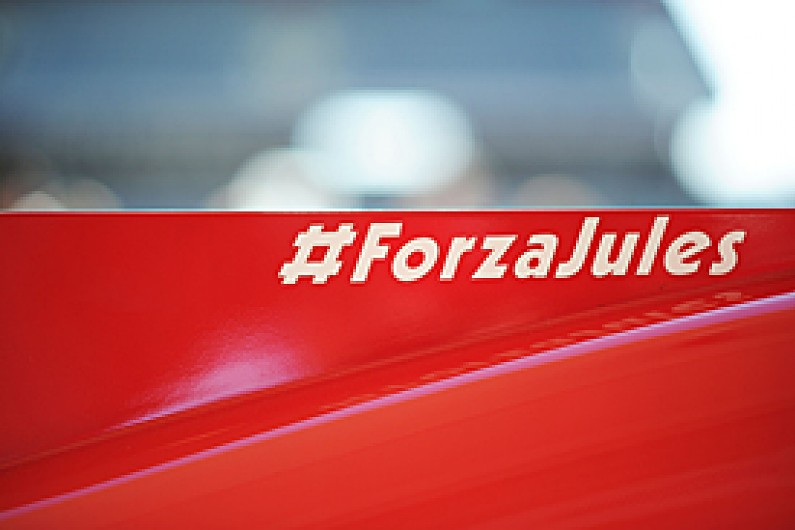 The WMSC will also receive the findings from the accident investigation panel set up to look at the circumstances surrounding Jules Bianchi's Japanese Grand Prix crash.
Bianchi is still in hospital in France as the result of the serious head injuries he suffered when he collided with a recovery vehicle at Suzuka.
A panel, which included input from former team bosses Ross Brawn and Stefano Domenicali, has looked in detail at what happened to see if lessons can be learned.
Any recommendations that it puts forward could be put into action for 2015. The idea of a virtual safety car has already been given the green light by teams following successful tests in recent races.