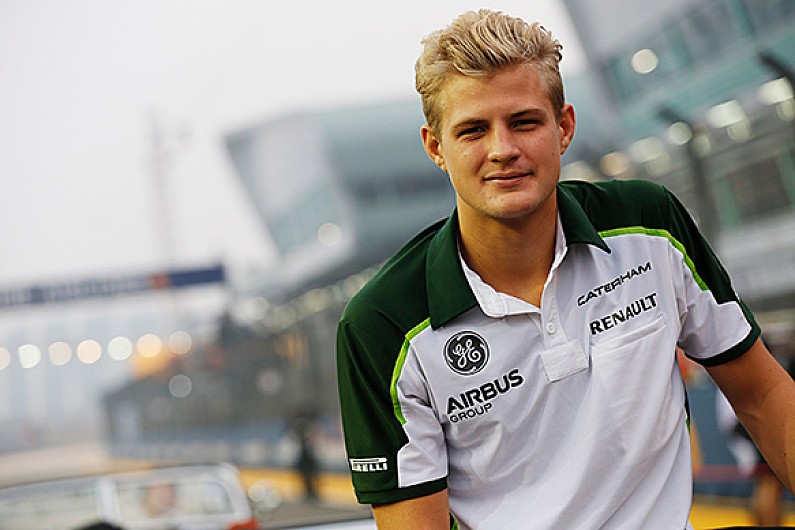 Marcus Ericsson looks set to remain in Formula 1 with Caterham next year, with the team eager to keep the Swedish driver after his strong performance in Singapore.
Despite what has been a difficult year for the Leafield-based team, Caterham's new owners have confidence that Ericsson is making good progress in his rookie season.
And although he has yet to beat his best 11th place finish from Monaco, Caterham's new team principal Manfredi Ravetto thinks Ericsson's performance in Singapore - where he finished ahead of main rival Marussia in 15th - was a breakthrough.
That form has left Ravetto convinced that it should keep Ericsson for 2015.
"I saw a strong Ericsson in Singapore who did the best race of his season," Ravetto told AUTOSPORT.
"I am sorry for the opportunities he missed in free practice and qualifying due to technical issues, because without them I am sure he would have started in a better position.
"Even so, the fact is he superbly managed to keep both Marussias behind him and did a really fantastic race on a very difficult track.
"We are really very happy with the progress he made and our doors are open for him for next year.
"We have started talking to his management and to his financial backers because this year the team invested in his rookie development.
"Next year we would be delighted in having him again in our car and taking the fruits of this investment, rather than seeing him deliver for somebody else."
DECISION DUE ON SUZUKA IMMINENTLY
While Ericsson's future with Caterham looks positive, the outfit is still pondering plans for its second car even over the remainder of this season.
Kamui Kobayashi has driven the last two races and would be an obvious choice for his home GP in Japan next weekend, but the team is still finalising its plans.
"We have no rush to make any decision," added Ravetto. "Let me emphasise that Kamui is always part of the family - and we are so sorry for the bad luck he had in Singapore.
"Having said this, driver choice is a very sensitive one and I have to listen to many people's advice and influence in this respect. It is not a single man's decision."
AUTOSPORT says...
Edd Straw, Grand Prix editor (@eddstrawF1)
Marcus Ericsson has had a very low-profile rookie season, rooted to the back of the grid and usually noticed only when he's crashing into things.
Given how tricky the Caterham has been to drive at times, that has happened a little more often than he would liked, but he in a hugely challenging situation for a rookie.
A race winner in GP2 and both Japanese and British Formula 3, as well as the winner of the Formula BMW UK title in 2007, Ericsson has traditionally had a decent turn of speed.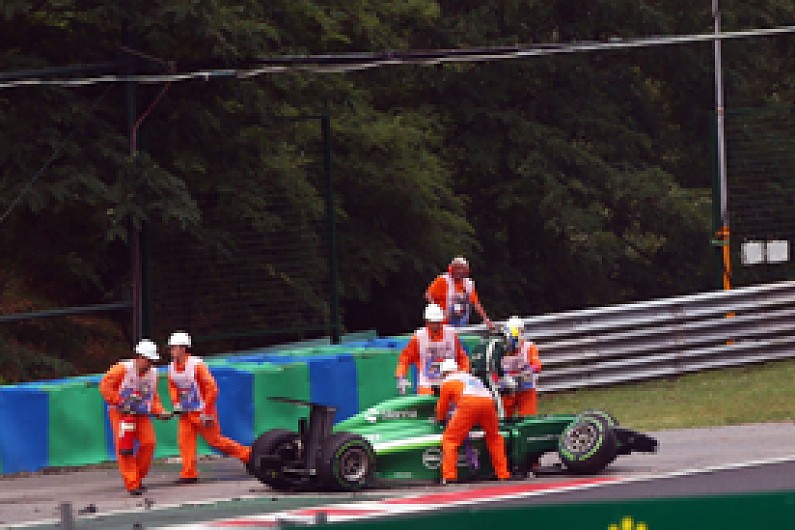 Historically, his big problem has not been pace but a tendency to make too many mistakes, which has resulted in him not always being the most dependable performer.
We haven't seen many signs of his speed this year, although during the race in Singapore he was genuinely convincing, showing good pace and beating Jules Bianchi, albeit partly thanks to the Marussia driver battling braking problems.
While Kamui Kobayashi, who failed to start, wasn't there as a reference, there's no doubt it was a good performance after a difficult time in practice.
Ericsson continues to carry a weight disadvantage reckoned to be in the region of 10kg relative to his team-mate, worth three-to-four tenths of a second depending on the circuit, so that has to be taken into consideration when assessing his performance.
But the deficit to Kobayashi on qualifying speed has generally been more than that, so he's not extracting the maximum from the package.
Given the characteristics of the car, there are also times when he looks like he's hanging onto an erratic car rather than driving it.
These conditions are about as difficult as it gets for a rookie, so Ericsson has to be cut some slack after a maiden season that, so far, hasn't been especially promising.
He's not a superstar-in-the-making and owes his place in the team to the finance he brings, but if he can build on his Singapore race performance and replicate it he will finish the season respectably enough.
And if Ericsson remains next year, that could allow his underlying speed to shine through a little more often, even though the occasional error will likely still punctuate his season.
As the Swede's CV shows, he's no mug.