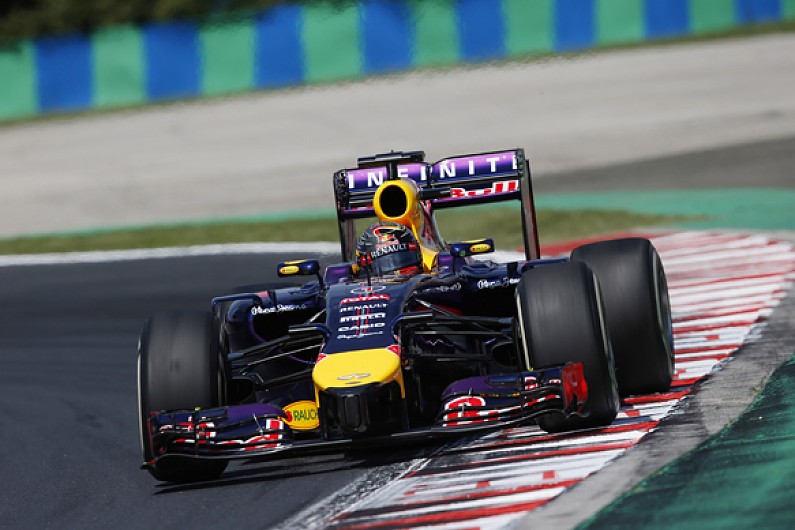 The Mercedes and Red Bull Formula 1 teams were surprised by the championship-dominating outfit's advantage over the rest of the field in practice for the Hungarian Grand Prix on Friday.

Lewis Hamilton and Nico Rosberg led the way for Mercedes, while Sebastian Vettel was the best of the rest for Red Bull in the afternoon session.

But drivers from both teams suggested the gap between the two title contenders and the chasing pack was bigger than they were expecting this weekend.

"The gap is surprising," Rosberg told reporters after the session. "We thought the engine doesn't count for much at this track.

"We thought the others would be a bit closer - especially the Red Bull."
Daniel Ricciardo added: "Mercedes showed today they were quick again. Unfortunately quicker than we hoped.

"I don't think we found too many positives for today. We tried to find the pace but it wasn't there."

REPORT: Hamilton on top in second practice

Ricciardo admitted that he had a tougher day than team-mate Vettel, but the four-time world champion was not too optimistic about Red Bull's pace either.

"We still have a lot of stuff to do, a lot of work ahead and a lot to catch up," he said.

"The turning point is when we are even, which is a very ambitious target."

Vettel added that Red Bull will not stop trying to make up ground this season, reiterating comments made by team boss Christian Horner regarding the team's focus on 2014 against 2015.

"We try to make progress with the car, we have tried since the beginning of the year and we have made steps," he said.

"But there wasn't one big step - it was always small steps that we were able to do and we have to continue looking for these.

"Mercedes is far ahead, but the ambition is to catch them.

"That might be difficult in one or a couple of races, but we hope by the end of the season we see a clear trend."