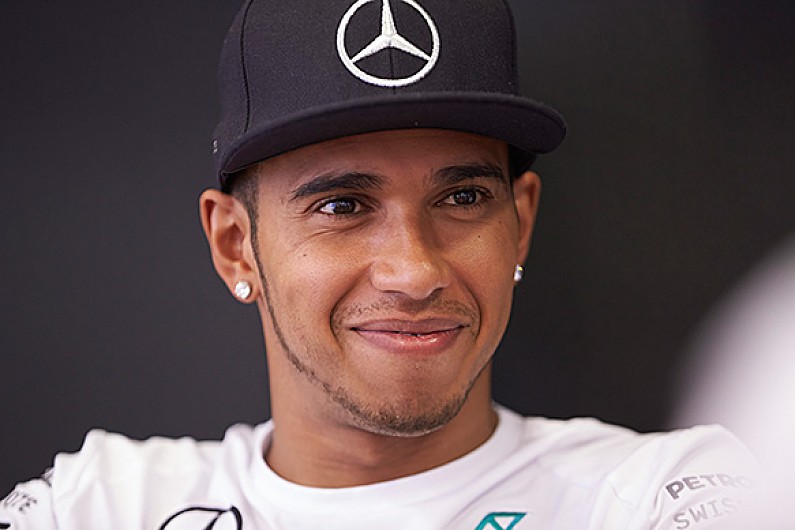 Lewis Hamilton insists he is not concerned for his long-term Formula 1 future at Mercedes, despite speculation linking Sebastian Vettel with the outfit.
Red Bull's motorsport advisor Helmut Marko has suggested in German media that Mercedes is trying to lure Vettel for 2016, after Hamilton's current contract runs out.
But as Hamilton begins discussions with Mercedes about extending his own deal, the Briton insists he is relaxed about how things will pan out.
"I'm not worried about it," he said at the Hungarian GP, just a week after team-mate Nico Rosberg's new deal at Mercedes was announced.
"Another German driver? I'm not sure if that's something Mercedes would like.
"At the moment I'm here until the end of next year, so it's not going to be any time soon. But Mercedes are the best, so everyone is going to want to drive a Mercedes."
Hamilton has indicated to his Mercedes bosses that is ready to commit to a fresh deal, and says there is no desire on his part to look elsewhere.
"I've shown an interest in sitting down and talking. We haven't sat down yet, but the team know I'd like to push to continue, and they have made clear they would like to do the same.
"I've been with Mercedes since I was 13, so I very much feel I've Mercedes imprinted on my chest. It's very much a family for me.
"You never know what's going to happen in the future, but I can't particularly see myself anywhere else.
"But, for example, if they happen to want someone else then I'm not going to whinge about it. There are places for everyone."
VETTEL DOWNPLAYS MARKO COMMENTS
Although Marko's comments have fuelled rumours over Vettel's plans, the German driver played down talks of big-money offers.
"I think any offer is to be considered, but nothing has changed," he said.
"So I still don't talk about these things. I don't know which sources Helmut has or doesn't have. But they seem to vary."