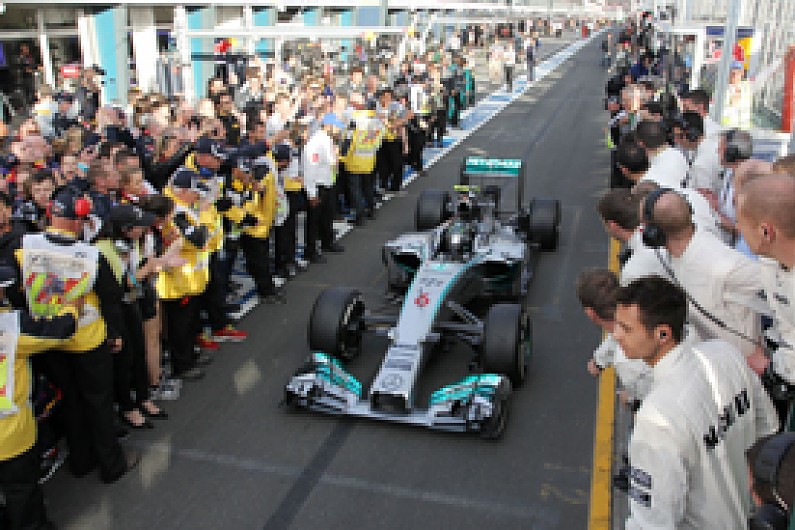 Mercedes insists it is not in as dominant a position as its rivals believe following its victory in the Formula 1 season opener in Australia.
Nico Rosberg confirmed Mercedes' status as 2014 F1 favourite with a crushing victory in Melbourne as the team carried over its strong testing form to the first race.
But although the team's rivals are convinced that Mercedes has an advantage of at least one second per lap, the German car manufacturer is adamant that it remains under threat from the opposition.
Mercedes motorsport boss Toto Wolff said: "Yes I would say we have a little bit of a margin performance-wise, but it is not a lot.

GP analysis: Mercedes could only beat itself
"And, if you see where Red Bull came from with very, very little mileage in testing and suddenly they run second - that is quite a wake-up call for everybody."
Although it is rare for a team to start off a season with the kind of advantage that Mercedes has and quickly lose it, Wolff is adamant that nothing can be taken for granted in 2014.
With teams only just beginning to understand the new turbo cars, he reckons that the rate of development will be so aggressive this year that the competitive picture could change very quickly.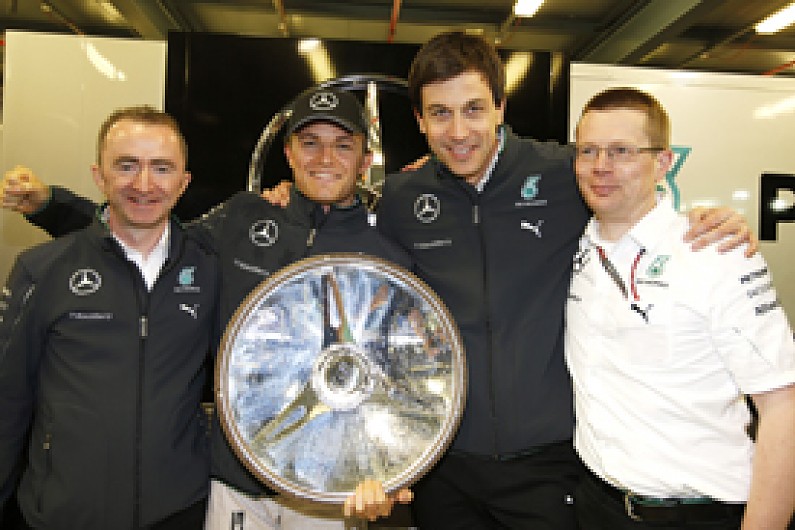 "I don't think you can even lean back and think that this is a comfortable buffer," he said.
"The point is that in a regular season you would have two seconds of development curve from the beginning to the end of the season, so with these new cars the development curve is going to be even steeper.
"Considering that fact, an advantage can quickly turn into a disadvantage within a couple of races.
"We had the first race weekend, we won the race and pace-wise it looked OK, but speaking about us being favourites after the first race would be a bit over the top."