Renault has confirmed it will supply Toro Rosso with Formula 1 engines next year.
Red Bull's junior team has been powered by Ferrari engines since 2007, but has switched to the French manufacturer for the new 1.6-litre V6 turbo era.
Renault chairman and CEO Carlos Ghosn confirmed that the deal is part of an extended deal with Red Bull having also renewed its engine supply agreement with the world champion team.
"I am pleased to announce the strengthening of the partnership existing between Renault and the Red Bull group with the renewal of the agreement with Infiniti Red Bull Racing on one side and the extension of this agreement in terms of powering the cars to the Toro Rosso team," said Ghosn in a press conference in Monaco this morning.
"It is a great recognition by Red Bull of the performance of the Renault engines and technology and, particularly, we are very glad that Toro Rosso is switching from another major supplier to us."
TORO ROSSO TO RUN RED BULL GEARBOX
The deal is partly motivated by Red Bull's desire to more closely align its two teams.
Toro Rosso team principal Franz Tost confirmed that, as part of the deal, his squad will run Red Bull gearboxes rather than developing its own in-house units in 2014.
"History tells us how successful Renault was in the past," said Tost.
"Renault won more than 150 grands prix, they won the world championship three times in a row together with Red Bull Racing and we want to become a successful part of that.
"I am convinced Renault will come up with a very powerful package and we simply want to become a successful part of that.
"In addition to this, we expect some synergies with Red Bull Technology because we will run its gearbox from 2014 onward, which helps us to reduce the costs."

ANALYSIS: the race to secure F1 engines
Red Bull team principal Christian Horner believes that a common engine and gearbox will make it easier for Toro Rosso to integrate its car package next season.
"The synergies between Infiniti Red Bull Racing and Toro Rosso can only now grow with the same power unit," said Horner.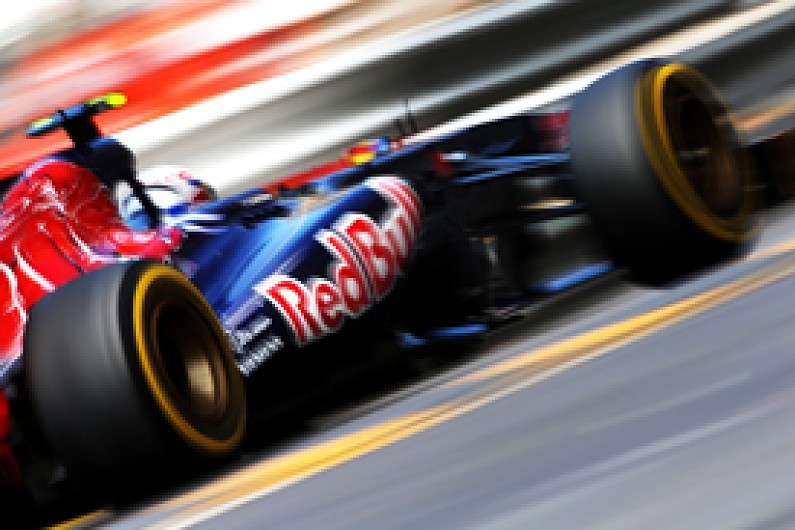 "That includes the supply of the gearbox and the integration of that power unit into their car.
"It's fantastic that the Renault Nissan Group have committed so much to F1 with the powerplant but also the commitment from Infiniti as well into Red Bull Racing.
"It only closens the relationship between the Renault Nissan alliance and Red Bull across our F1 activities."
Ghosn also dismissed speculation that Red Bull's engines would be rebranded under the Infiniti title.
The Toro Rosso announces brings to three the number of teams confirmed for Renault power in 2014.
Caterham chief Tony Fernandes said on Friday that his squad would remain with the French firm next year.