History tends to paint him as the wily pragmatist who calculated his way to a pair of Ferrari world titles in the mid 1970s - a kind of prototype Michael Schumacher.
Those labels alone do Niki Lauda a monumental disservice, however. Clinical? Oh yes, certainly. But also searingly fast - a match for anyone at his mid-decade zenith, and almost certainly on a curve that was still rising... until the Nurburgring 1976.
The blazing crash, head-melting scars and awe-inspiring recovery are the stuff of Lauda's legend, though his contribution to Ferrari's myth-making in the team's fourth decade was already of epic proportions, even before that fateful meeting with the barriers at Bergwerk.
Like all the Formula 1 greats before him - Fangio, Moss, Clark and Stewart - Lauda reset the bar: he was fitter, more dedicated, more professional and, as 18 impressive pole positions in 29 races across '74-75 indicate, consequently the best of his time. That's the speed he had, right there. Without the horror at the 'Ring, it's unlikely he'd have needed to wait until 1984 to be proclaimed a three-time champion.
Of course, Niki didn't do it all alone. Like Schumacher two decades later, he was part of an axis of power within which his strengths could shine. Watching his back was the smooth-talking lawyer and beside him the bespectacled genius forging racing gold. Without them, Lauda's legend might have remained latent.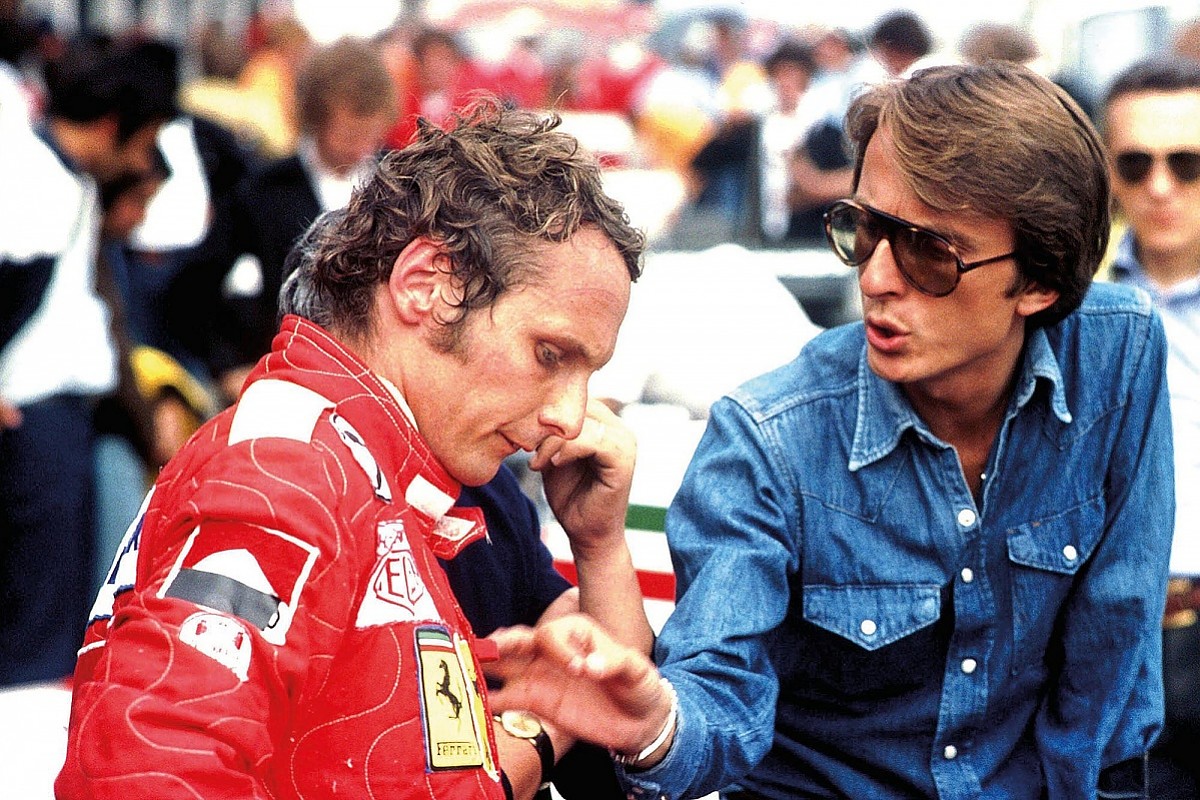 Luca Cordero di Montezemolo was Gianni Agnelli's man, parachuted in by Fiat's patriarch in the midst of all-too-characteristic Ferrari turmoil during 1973. That season, the Scuderia hit perhaps their lowest ebb, missing races mid-season and dropping to the status of a one-car team. Just 12 points were dredged to leave the reds joint sixth in the constructors' standings.
But Montezemolo was pedalling fast - and somehow without any notion of undermining the Old Man. Mauro Forghieri's Peter Sellers-style specs were back in the F1 pitlane by August, the mercurial designer coming back in from the cold (again) following exile to the 'experimental department'. Then for '74, Ferrari hired Lauda.
His stock was of similarly aristocratic pedigree to Montezemolo's, but in defiance of his grandfather, Lauda raised sponsorship to gain access to the F1 fold, becoming with hindsight the sport's most celebrated 'pay driver'. But his talent, first at March and then BRM, quickly elevated him beyond such dismissive tags.
Moustachioed Ferrari team leader Gianclaudio 'Clay' Regazzoni knew what Lauda was made from and was man enough to point it out to Enzo. The Swiss, through solid reliability, would lead an unlikely title revival in '74, losing out only in the final round to Emerson Fittipaldi's McLaren. As for the future, as far as Ferrari were concerned, that was in the hands of Clay's forthright team-mate.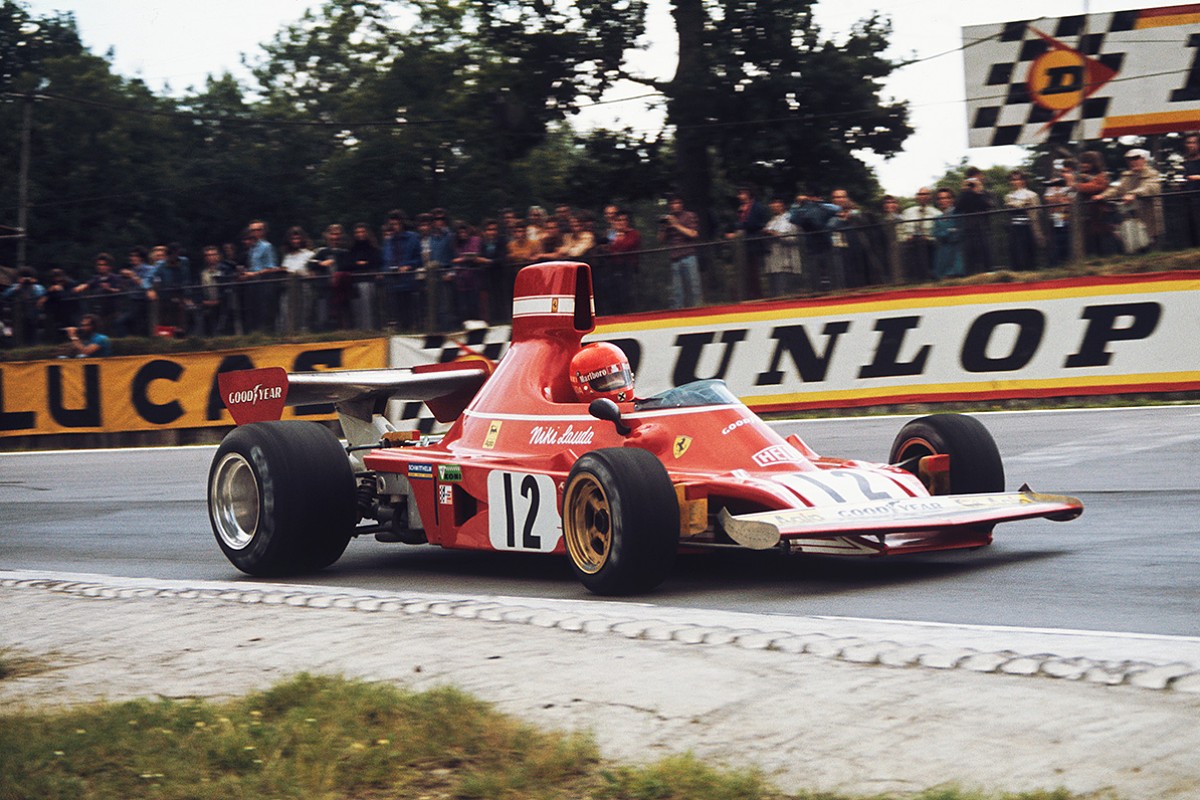 Lauda had labelled the '73 B3 a pile of "shit" on his first test at Fiorano, then immediately set to work, in harness with Forghieri, to dial out the trouble. By the new season, the B3's heavy revisions included an en vogue periscope air intake, improved weight distribution, pannier-mounted radiators and improved aerodynamics.
From an embarrassing also-ran, the B3 was transformed into the fastest thing on the grid. Niki's nine poles would confirm that status, but a return of only two wins offers clues to his stalled title challenge. No matter, '75 would be their year - and in some style thanks to another dash of career-defining Forghieri genius.
The result of Lauda, Forghieri and di Montezemolo was the 312T of '75 and the beginning of Ferrari's greatest series of F1 cars until Rory Byrne began to weave his magic for Schumacher
Upon arriving at Maranello, Lauda had wondered why Ferrari didn't win every year, such were their resources and facilities. Like John Surtees before him, he'd learn the hard way that Italian machination could (and often would) undermine the best-laid plans - but for now he had Montezemolo to protect him, as Schumacher would have Jean Todt 20 years later.
Luca's first significant call remains, for some, one of his most destructive: he canned Ferrari's sportscar programme at a single slash. Once the dominant force at Le Mans, Ferrari have still yet to return to the 24 Hours as a true factory force.
Montezemolo, though, had circled the problem that had frustrated Surtees a full decade earlier: Le Mans was a distraction to the F1 effort. Luca knew what had to be done - and the subsequent success of 'Total F1' would offer all the justification he'd ever need.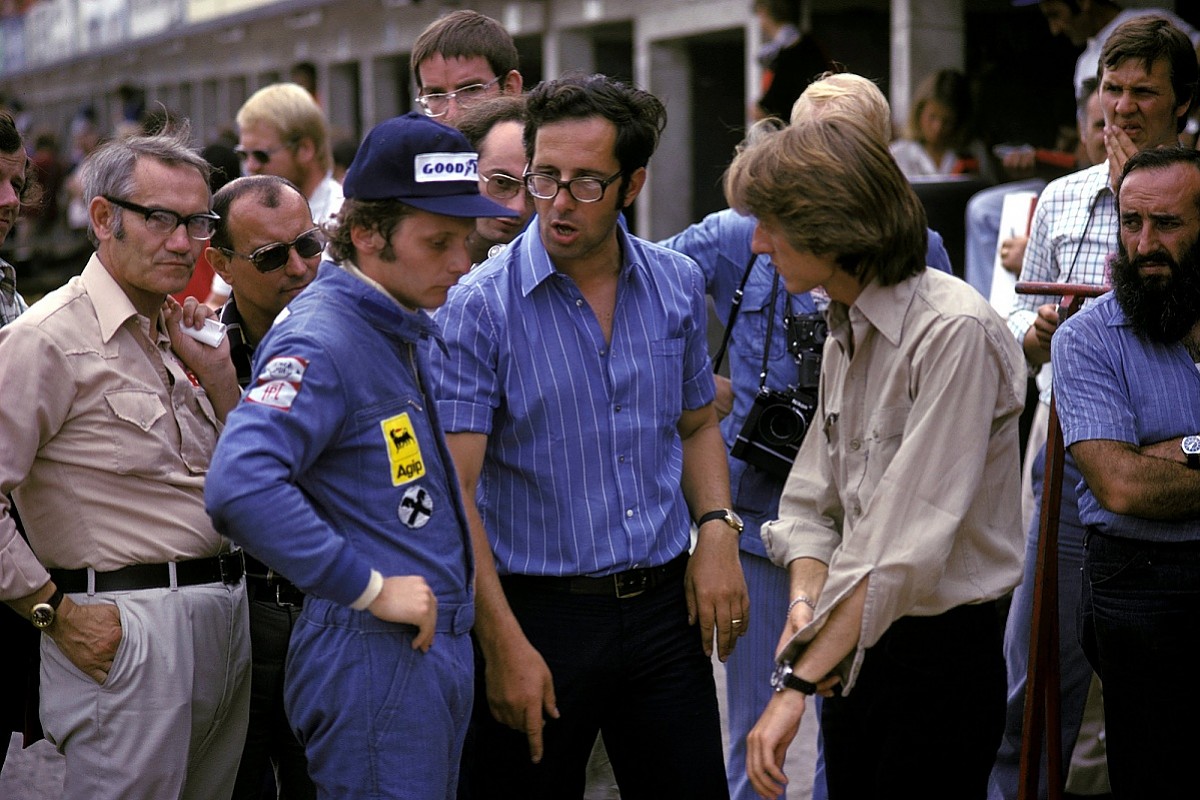 Montezemolo's other giant contribution, and in part a consequence of the sportscar cull, was how he carved Forghieri the space and freedom to do what he did best. The result was the 312T of '75 and the beginning of Ferrari's greatest series of F1 cars - at least until Rory Byrne began to weave his magic for Schumacher.
'T' equals Trasversale - and represents the key feature of a car that would dominate '75, and in subsequent evolutions deliver a hat-trick of constructors' titles. Obsessed with the quest to conquer the polar-moment-of-inertia physics that defined this pre-ground-effects era, Forghieri was convinced that a gearbox mounted transversally would unlock new levels of performance in alliance with his masterpiece flat-12 that remained the benchmark, to the tune of at least 20hp over rival Cosworth V8 DFVs.
Memories of painful experiments at March left Lauda unconvinced, but he trusted Forghieri, and as usual, his instincts proved sound. This would be one of the great F1 cars.
Lauda's season started quietly with a fifth and sixth in the South American opening rounds in the old B3. The new car took its bow in South Africa, but only after Niki crashed it in practice. A lacklustre fifth in Kyalami brought howls from the Italian media, Forghieri stood firm.
The first win, at the non-championship Silverstone International Trophy, was a narrow one over Emerson Fittipaldi's McLaren. But the 312T was just beginning to get into its stride.
Next up, Niki would claim pole for the final (and tragic) Spanish GP at Montjuic Park, a race forever recalled for the crash involving Rolf Stommelen's Hill that killed five spectators. Safety (or rather the lack of it) at Barcelona's swooping park track dominated the whole weekend and Lauda was haunted by the memory. His girlfriend Mariella Reininghaus angrily accused him and his fellow drivers of hypocrisy for taking the start at all, after team members felt compelled to tighten bolts on barriers, such were the lamentable levels of circuit preparation.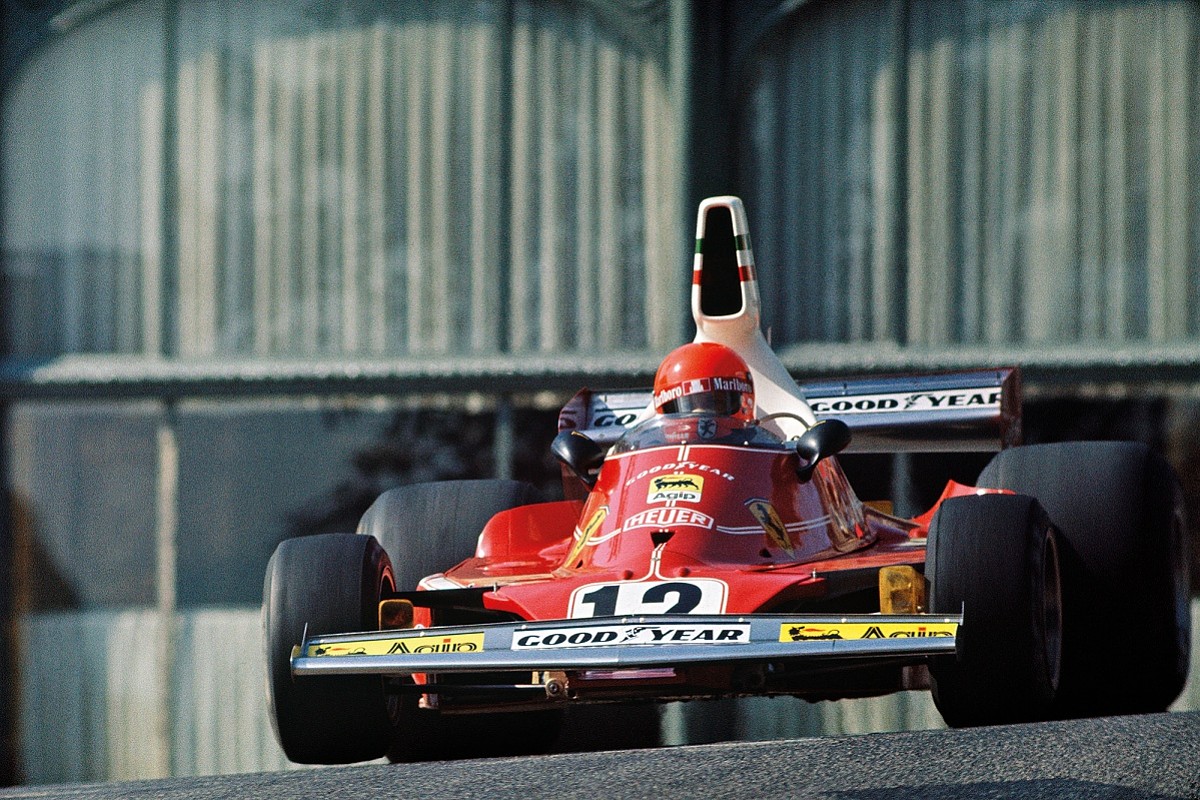 Consecutive victories in Monaco, Belgium and Sweden ensured Lauda had one hand on his first title by the summer, despite a subsequent fallow patch. He'd secure the title with a safe third at Monza, to the delight of all Italy, before winning the final round at Watkins Glen to finish a healthy (for those days) 19.5 points clear of best-of-the-rest Fittipaldi.
By future Schumacher standards, this had been a far from perfect campaign. But in the perspective of this super-competitive era, Lauda and Ferrari looked formidable. Who - or more pointedly what - could possibly beat them in '76?
The callous response to Lauda's trials cost Enzo his champion. Once Lauda secured his second title, he couldn't wait to exact his revenge and walk away
James Hunt had already defeated his friend at Zandvoort in '75, proving the true substance beneath the good-time frivolities at privateer Hesketh Racing. Now he found himself thrust into a top-line McLaren drive thanks to Fittipaldi's puzzling decision to leave. Hunt was clearly better than he'd been given credit for - but could he really lead McLaren in a title battle against the might of Lauda and Ferrari?
The answer to that question is too well known to require a detailed recount here. Hunt stepped up gloriously in a manner that would capture attention around the world. In the year punk shook the cultural establishment, a dishevelled public schoolboy took F1 beyond its narrow band of fans to a global sporting audience ravenous for the next chapter of a riveting rivalry: 1976 was Year Zero in more ways than one.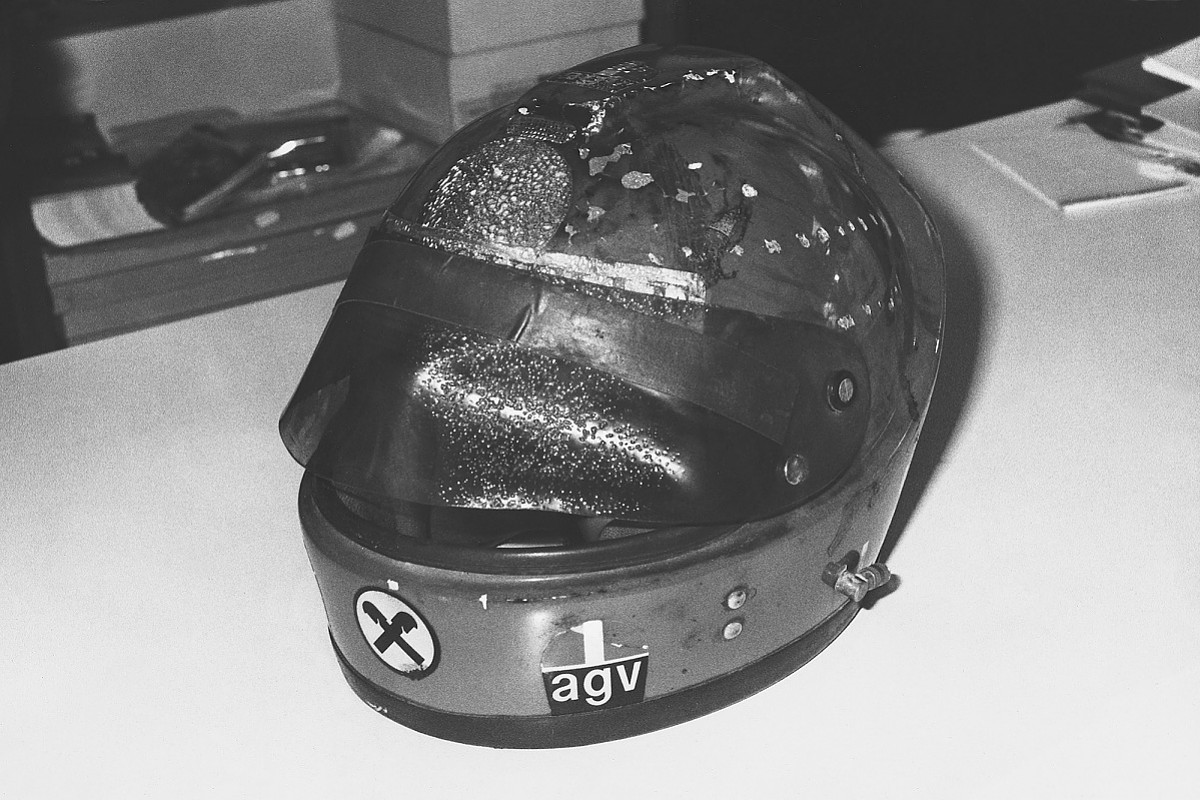 Without the horror of the Nurburgring, would Hunt have been able to claw back the deficit to Lauda and beat him to the title? It's an irrelevant and pointless question. More pertinently, the events of the long, hot summer of '76 proved to Lauda once and for all that there's more to life than world titles. The bravery of his racing return, and perhaps more significantly his decision to stop and walk away from the deluge at Fuji, capture the true spirit of this incredible man more than any career stat ever will.
From a Ferrari perspective, the most significant factor in this famous episode of their history was an absence; the man who was no longer there. His task seemingly achieved, by '76 Montezemolo had been promoted away into the upper hierarchy of Fiat. Lauda surely missed his influence, but more significantly Ferrari returned to bad old habits.
The callous response to Lauda's trials - the handling of Carlos Reutemann's hiring just as Niki was coming back at Monza, and the lack of support for his brave stand at Fuji - cost Enzo his champion. Sure, Niki stayed on and even secured a second title in '77 - but once he'd done so, he couldn't wait to exact his revenge and walk away.
Once he was gone, Ferrari - as usual - wasted little time moving on. Especially when they had someone fresh on their books, a brilliant French-Canadian who would blaze a wondrous trail for an all-too-brief handful of seasons.
For many, Gilles Villeneuve remains the Ferrari grand prix driver archetype: free-spirited, utterly committed, squeezing every last drop from life - and devastatingly fast. Enzo saw something of his pre-war hero Tazio Nuvolari in Gilles, and loved him like a son.
This purist racer burst into F1 at the wheel of a McLaren at the '77 British GP, having impressed Hunt during a sojourn to a Canadian Formula Atlantic race. But to eternal bemusement, McLaren boss Teddy Mayer let Villeneuve walk - straight into the arms of his arch rivals.
When Lauda quit immediately after securing his title, Villeneuve was catapulted straight into a Ferrari race seat. The hard-trying mistakes, the flailing rear wheels sparking off asphalt are all well documented. But the sensitivities, how he became adept at nursing tyres and how fellow racers just loved to go wheel-to-wheel with a man they knew they could trust... these are qualities less commonly celebrated.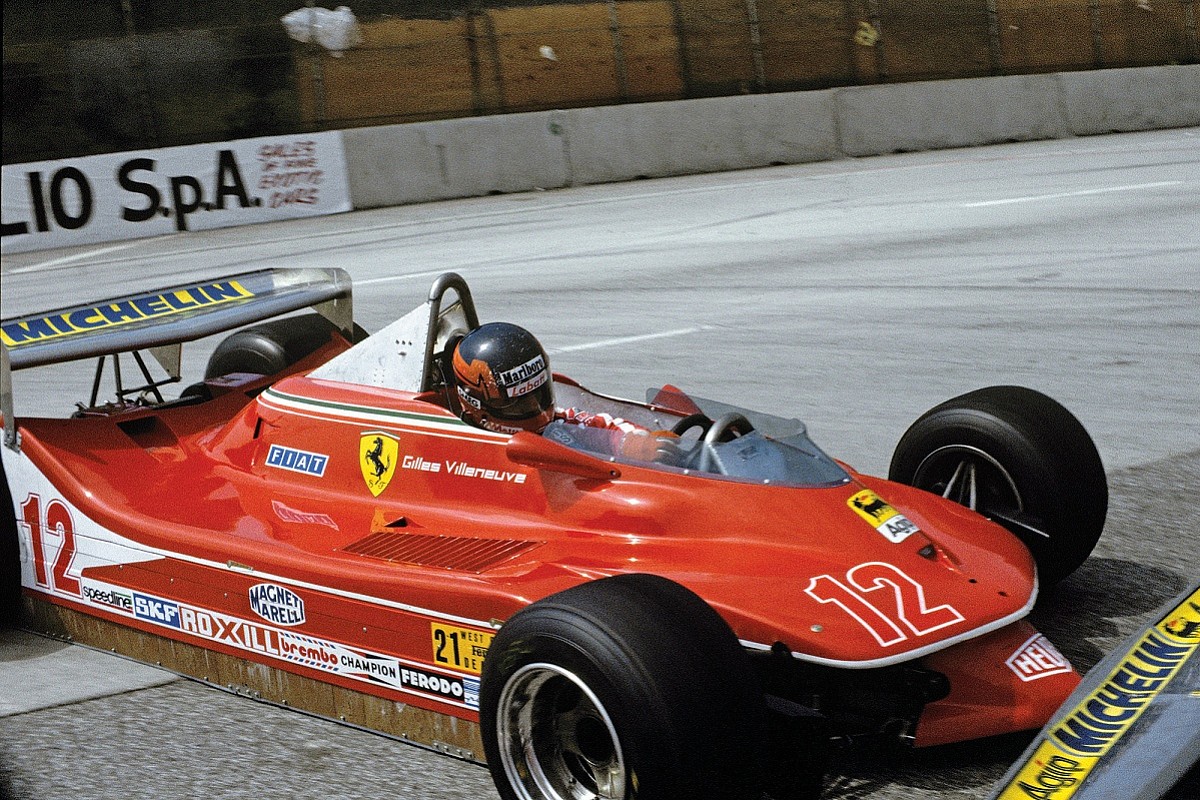 When Jody Scheckter joined him for '79 there might have been reason to expect more sparks. Once a 'wildman' himself, Scheckter was now an elder statesman with a strong survival instinct, looking for a title that would allow him to quit on his own terms. In the 312 T4 on Michelin radials, against ground-effect Ligiers and Williams yet to be fully tamed, still-grenading Renault turbos and '78 champions Lotus trying to back out of one of Colin Chapman's occasional technical cul-de-sacs... he had his chance.
Sure, Villeneuve was faster over one lap and won races early in the season, but Scheckter's consistent approach eventually delivered the title his career deserved. And perhaps against expectation, the pair became firm friends. After his fair share of run-ins with the establishment, perhaps it's no surprise that Jody loved Gilles' racing spirit and full-blooded approach. At Monza, Villeneuve respectfully played the team game. A man of high morals, he obediently followed his team-mate across the line for Scheckter to secure victory and the title. His own chance would come, reasoned Gilles.
Not in 1980 it wouldn't. The old boom-and-slump habit bit hard as Forghieri persevered with his cherished flat-12 a year too long, the T5 proving slow and even unreliable against the now mature ground-effect opposition. At season's end, Scheckter stepped from the cockpit, purposefully walked down the nose of his car... and kept going into the sunset.
Scheckter's title had capped a fruitful decade for the Scuderia; at the birth of the 1980s no one would have imagined the tree would be barren for the next 21 years.