The announcement of a Vietnam Grand Prix for 2020 was a timely victory for Liberty Media as it came amid a general perception that Formula 1's owner is not keeping pace with its promise to bring about change.
With the desired flagship race in Miami in limbo while logistical and political challenges are tackled, Chase Carey and his colleagues had to be seen to be capable of pulling off a new event.
Arguably, races represent the low hanging fruit of F1 revenue. Adding a 22nd, 23rd or 24th event to the schedule is a relatively painless way of boosting the championship's income, which explains why Liberty has made no secret of its plans to push things all the way to 25, despite opposition from the teams.
But actually getting the deals signed and delivered is not the work of a moment, as the new management has discovered.
"They're in too much of a hurry to put on all these races," says Bernie Ecclestone, now just an interested observer. "When they appeared they said, 'We're going to have 25 races, six in America'. If you're sitting there, like most people do when they're working at business plans, they put together what they would like to happen, not knowing how they're going to make it happen. That's what the problem is..."
It was perhaps inevitable that the race promotion side would prove to be the hardest of the three main pillars of F1 income for Liberty to exploit, relative to broadcasting and sponsorship.
Carey and commercial boss Sean Bratches hail from the world of TV - and specifically sport in the case of the latter - so that was always going to be pretty straightforward. Sponsorship is also hardly rocket science, as the necessary selling skills transfer from other areas.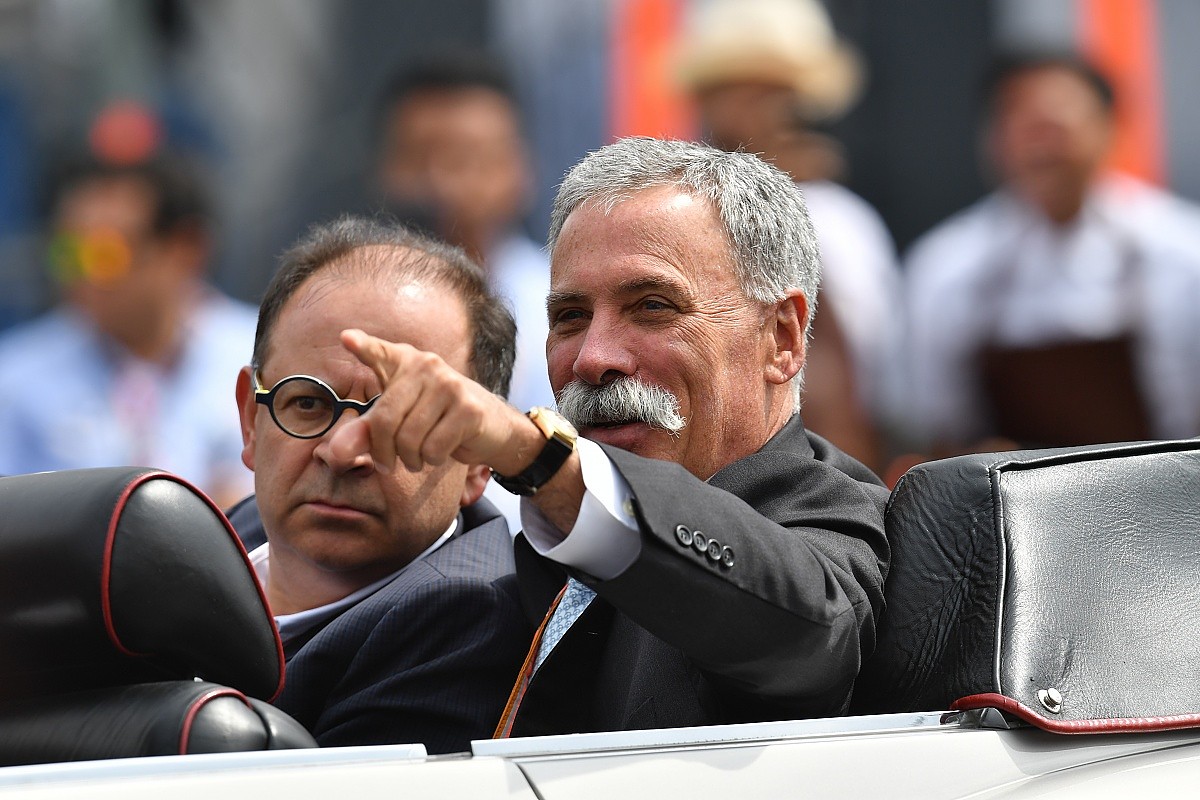 But putting together an F1 calendar is something different, and doing that so successfully was arguably Ecclestone's greatest achievement. He amassed decades of experience in dealing with politicians and promoters, and was pretty good at sniffing out the chancers and opportunists, and finding the people who were serious about putting on an event, and who had the money to do so.
He pulled off dozens of deals. A look at the 2018 calendar reveals how few current venues hosted F1 races before he took charge of deciding where the series went. And several of those 'heritage' tracks were rebuilt and relaunched with new promoters, sometimes after a long hiatus, and in reality were events kickstarted by Bernie. It's his world - we just live in it.
There have been failures, usually because promoters couldn't make things work financially. In the past decade alone F1 has lost GPs in Malaysia, India, Korea, Turkey and Valencia, while Indianapolis, the Nurburgring and Fuji all abandoned F1 - although those tracks still host races in other categories and their nations remain on the F1 calendar. Then there was New Jersey, which made it as far as the 2013 F1 schedule only to fall off due to lack of funding.
"Every race needs to be great for fans, and be an attractive business proposition" Chase Carey
Ecclestone always found somewhere else to take F1, with the return of Paul Ricard in 2018 representing the last race deal he pulled off before he was ousted. Liberty has been busy extending his existing deals as and when they come up for renewal, with Japan and Germany concluded this year.
The initial focus has been on improving the overall show for existing venues, with more entertainment added to the weekends. Liberty has also been keen to demonstrate that it can put together new events, especially with Miami currently on hold. Vietnam has come along at just the right time in PR terms, even if there will be no actual financial benefit until 2020.
"The promotion end of our business has been viewed as more mature than other revenue streams in F1," Carey told a meeting of shareholders last week. "This perception was fuelled by a lack of investment or freshness by the prior regime in our events. Quite simply our events became stale, which led promoters to focus on costs as opposed to growth.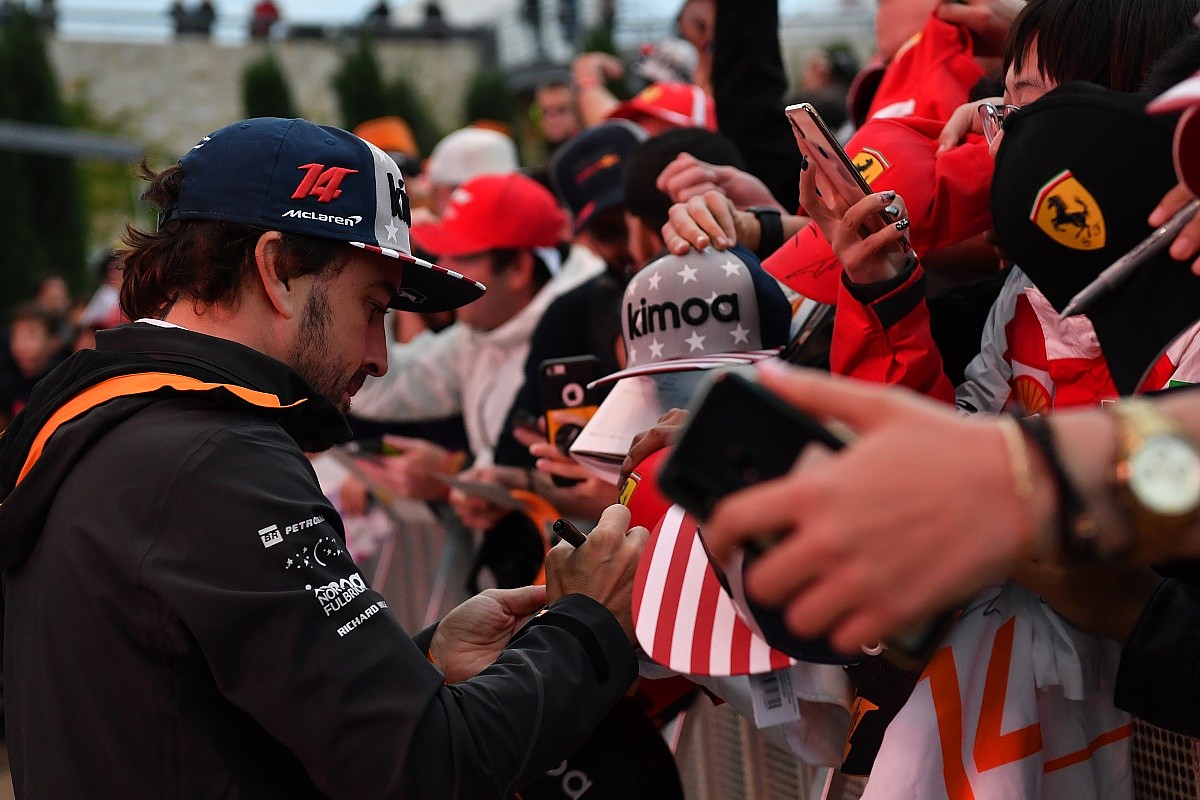 "Events today are more valuable than ever, and we have a world-class premium event. We need to focus on maximising the value of our events, and communicating that to host locations. We're encouraged that the message is getting through to both existing and potential new host cities.
"The expansion will be modest, but we have been excited by the number, quality and diversity of new locations interested in hosting a race.
"Every race needs to be great for fans, and be an attractive business proposition. The race we announced in Vietnam is a prime example of an event that will provide a great track for racing in a location that captures the world's imagination."
The twist is that Vietnam was originally pursued, and ultimately rejected, by Ecclestone. In other words, we're still waiting for Liberty to develop a new event from scratch.
"I almost put a deal together four or five years ago, and the guy that worked with us is there now today trying to deal with it," Ecclestone explains.
"The whole thing started very simply. Somebody was invited to Australia by the people that run the race there, who were very close with me. He said to me, 'We ought to have a race', and that's how we got together.
"The deal for Vietnam, the money was all done, it was a case of signing. Financially it was alright. I don't know whether it's the same deal that they've done, but I was getting $60million a year."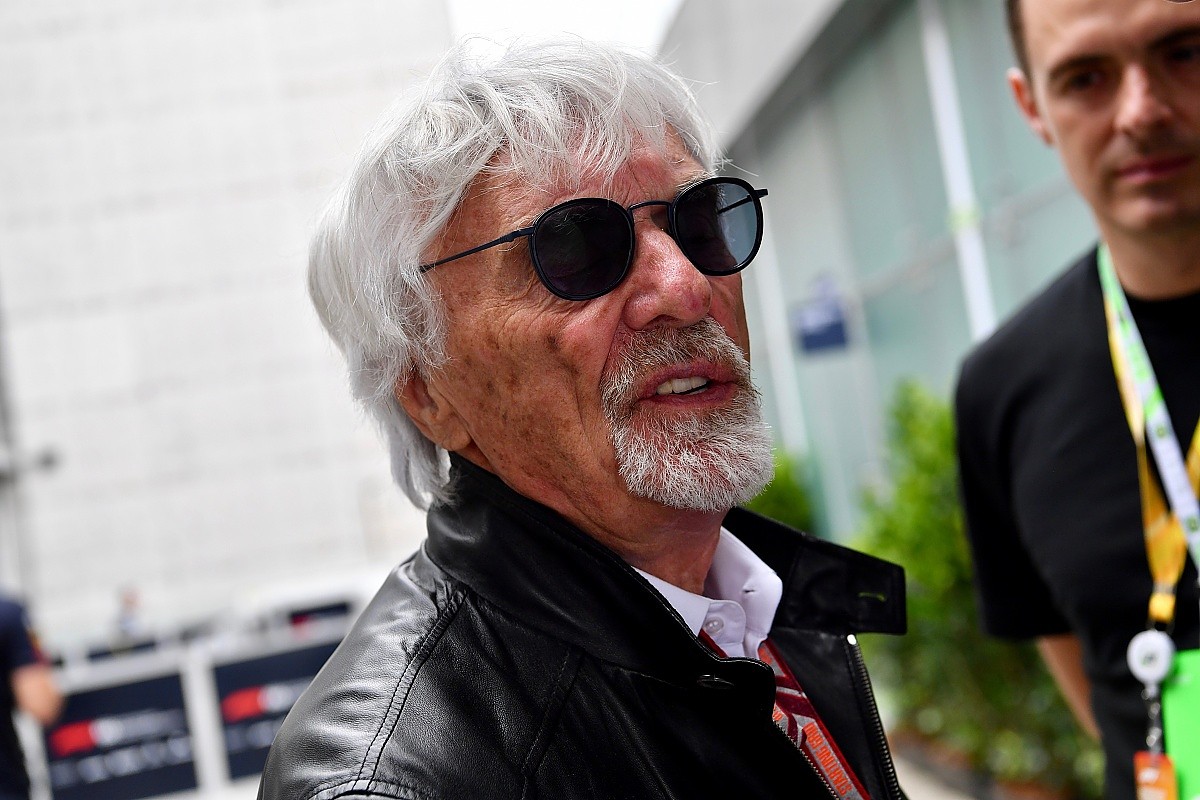 So why didn't it happen? Ecclestone insists that in the end he rejected Vietnam because F1 simply had enough races in Asia.
"I just thought at the time, we still have Malaysia, and there's an awful lot of races in that part of the world, and it would piss off the other people, so we should maybe back off a little bit," he says.
"It was just a case that the countries I dealt with in that part of the world have all invested a lot of money to promote their country. And they don't want somebody else coming in and poaching it."
So, in that case it was nothing to do with any doubts about Vietnam being a suitable place for F1?
"I don't think F1 in Miami will ever happen there" Bernie Ecclestone
"No, not at all," Ecclestone replies. "Commercially I thought it would upset too many people that had invested and supported me from a long time before. That deal was on the table if somebody wanted to do it. As Liberty want more races, it was an obvious one to do."
It's worth noting that Vietnam has a population of over 94 million - more than former F1 venues Malaysia and Korea combined - and is therefore of interest to many companies involved in the championship. The country is an important market for F1 official sponsor Heineken, while Red Bull has already tested the waters by conducting a demo run with David Coulthard.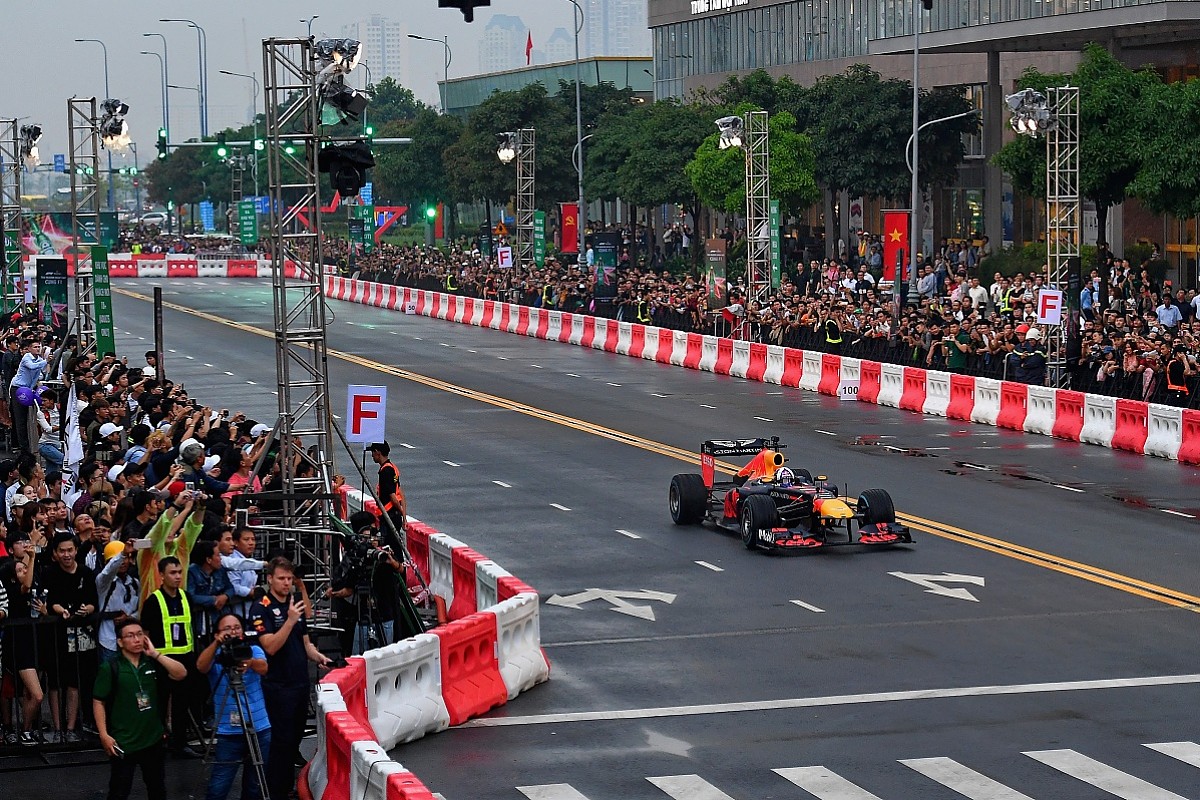 It remains to be seen whether F1 will capture the imagination of a country with no existing motorsport history, but the same could be said of many races started by Ecclestone. His view is that ultimately TV is what matters. In other words, while Baku isn't an obvious F1 destination, the great track that was built there has at least created a good show.
"If you had mentioned F1 to the people when I was there, they wouldn't know what you were talking about. Only a tiny percentage of people knew," Ecclestone says of his experience in Vietnam.

"Whether it's the right place or the wrong place, I don't know. Everywhere is the right place once you've got the race on and people are watching. How many of them know exactly where it is, or care?"
Miami is another event that Ecclestone pursued for several years, although he never got to the point of doing a deal. He remains sceptical about the chances of it ever happening, despite Liberty's bullish approach.
"I gave up trying to do Miami a long time ago," he insists. "I don't think it will ever happen there. We have to be careful with these street circuits. The street circuits that we talk about - Monaco, Baku - they're proper street circuits.
"But when you start inventing streets to make a street circuit, it's not the same. There it was a case of going onto the island, over the bridge, and things like that. Difficult to make it work.
"I think anyone now who puts a race on in America will only do it if they're guaranteed that they're not going to lose money..."
One could perhaps cite Ecclestone's own Valencia event as an example of 'inventing streets' and building a temporary track that ultimately didn't work for fans, TV viewers or drivers.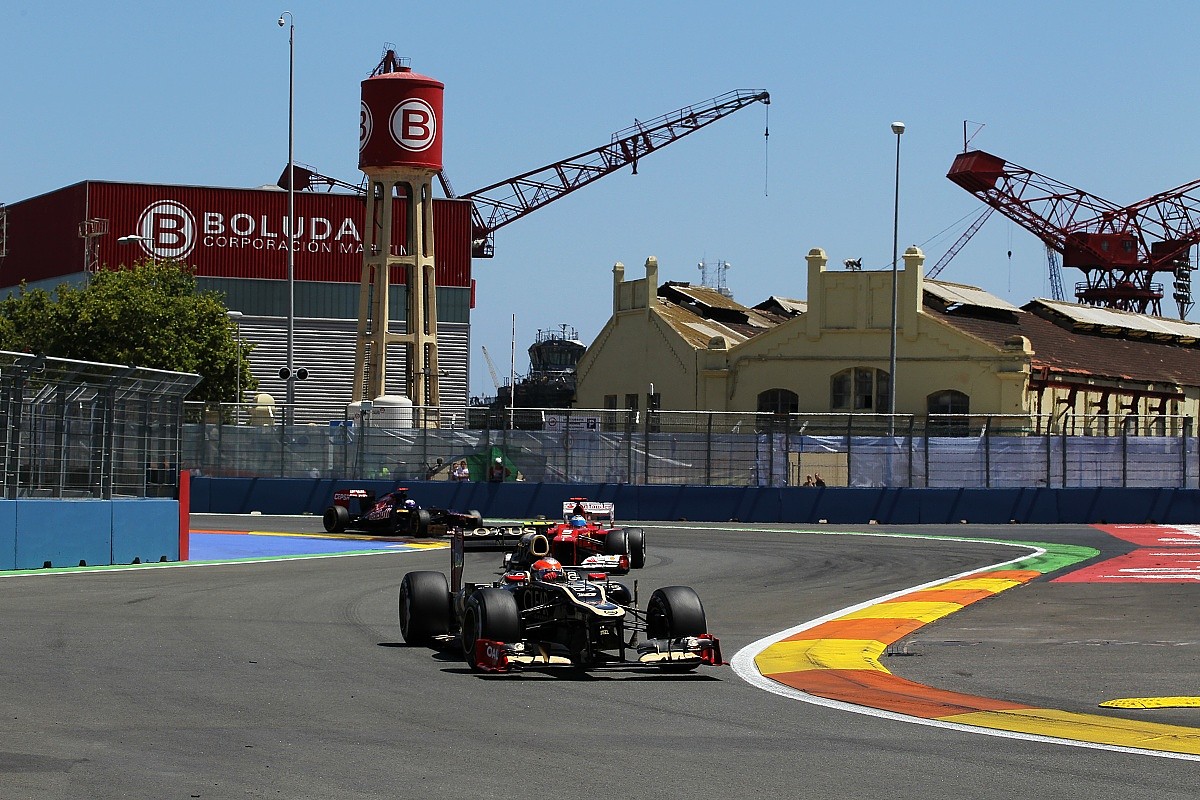 At the same time, some of F1's classic races - for example, Britain, Italy and Brazil - have yet to have their long-term futures secured.
Liberty has stressed more than once that it wants to protect the historical European venues. But some doubts remain, and those were fuelled when Carey told shareholders that "we expect to replace a few existing races where we inherited unattractive agreements, with new events or agreements, that are better for racing and provide more value".
In a call with Wall Street analysts a few days earlier, he was also coy about Silverstone's future.
"On ongoing negotiations and discussions, we've said in the past that this is a sport that seems to like negotiating in public," he said. "And I don't think that's the healthiest way to deal with things as partners. I don't think we want to provide a lot of inside-the-tent commentary on active discussions.
"I asked Silverstone the other day if they wanted to sell, because I would have bought it, and they didn't want to sell" Bernie Ecclestone
"We value the Silverstone race, but we've got to get to a place that works for us. And those discussions are ongoing.
"There are always other options. One of the things we [need to] make sure is that we are continuing to develop an array of options. We're in a fortunate place right now that we have more places that want to have races than we can race. And that's a good place to be.
"We'll continue to develop those options, and make sure we are able to make the best decisions for fans and for racing and for us as a business. All those things matter, and we're actively engaged."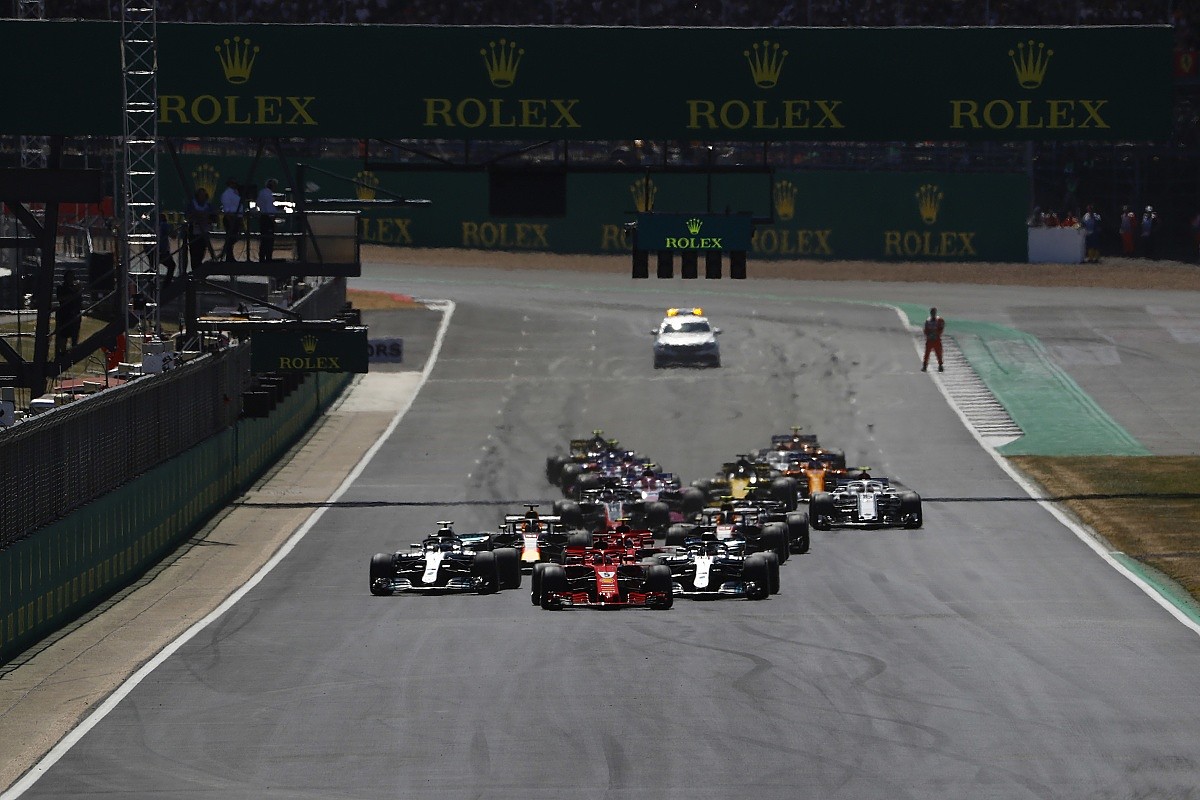 Ecclestone's own awkward relationship with the BRDC and Silverstone is well documented, but somehow the British GP always survived on his watch. Could Liberty really lose it?
"It would be nice to have one," says Ecclestone. "They could do a deal there, but I think they will have to come up with some sort of an idea of sharing the losses. Or profits, or whatever...
"They must be comfortable, Silverstone. I asked them the other day if they wanted to sell, because I would have bought it, and they didn't want to sell. They were not interested.
"We could have had the race, obviously. Anyway, they don't want to sell, so they're comfortable. They're not desperate, but they've got to have an F1 race."
Carey's suggestion that there are alternatives hinted that on the back of the 2017 F1 Live event there's still a desire to run a British GP somewhere in London. But Ecclestone remains sceptical about such an idea.
"We looked at it," he says. "We looked at the whole thing, about eight or 10 years ago. It's too complicated, with too many restrictions. I had the whole thing laid out for the centre of London, past Buckingham Palace, everything was done.
"During the meetings I tried to explain to the City of Westminster and the mayor at the time that we've got to find the money to do this. And in the end, let's see how much money you're prepared to put in.
"Between the two people that made a difference it was £3m. I said, 'That will probably cover the cost of the mineral water for the hundreds of meetings we'll have to have. So, I think we'll forget that...'"