The 2017 season ended with Formula 1's two support series crowning dominant winners. But a glance at the results sheets won't provide the full picture of a year of ups-and-downs, thrills and spills, and two entertaining Formula 2 and GP3 championships.
In F2, Ferrari junior Charles Leclerc ignited an astonishing run to a rookie title (the first in the Pirelli era) with a charge through the field in the Bahrain sprint race, which set the tone for his dramatic year. He capped it with a Sauber F1 seat and another sprint race surge in Abu Dhabi that left Lewis Hamilton wondering why F1 can't produce racing as good as the support categories.
George Russell swapped the European Formula 3 championship for GP3 ahead of 2017, and the Mercedes-backed driver headed another season of domination for ART Grand Prix, which filled positions 1-2-3-4 in the championship. Russell, Jack Aitken, Nirei Fukuzumi and Anthoine Hubert slugged it out on track without falling out and gave the French squad a seventh GP3 title in eight seasons.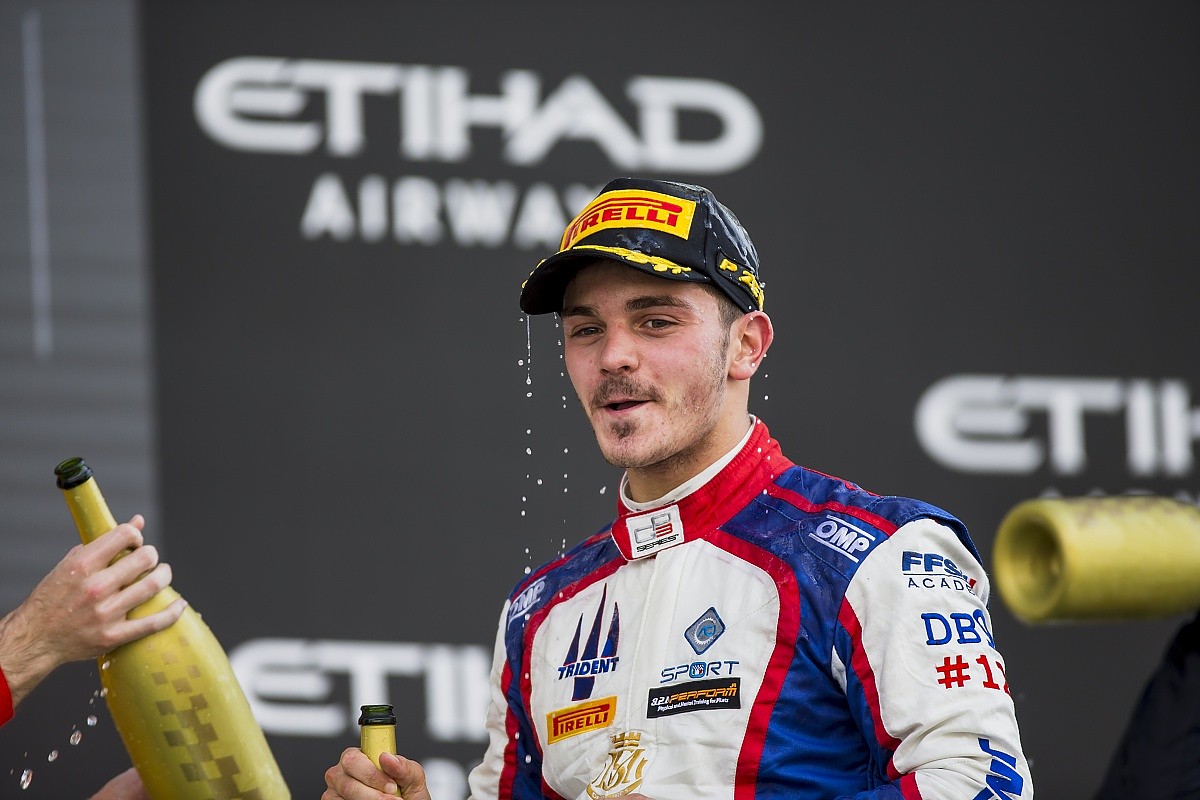 10. Dorian Boccolacci
| | |
| --- | --- |
| Team | Trident |
| Starts | 14 |
| Wins | 1 |
| Championship position | 6th in GP3 |
Boccolacci earns this position over his Trident team-mate Giuliano Alesi, who finished as the highest non-ART driver in the GP3 standings. Alesi also has three wins to Boccolacci's one (all four of Trident's wins came in reverse-grid affairs), but the latter's qualifying performance, with a commanding 8-0 victory, and race one results made the difference.
The rookie visibly had early problems with tyre management - and a dramatic crash in Austria - but Boccolacci made improvements on this over the season and ended the year with a breakthrough win in Abu Dhabi. His pure speed was impressive and gearbox/hydraulic problems stopped him starting the Silverstone sprint race from pole, which Alesi went on to win from P2.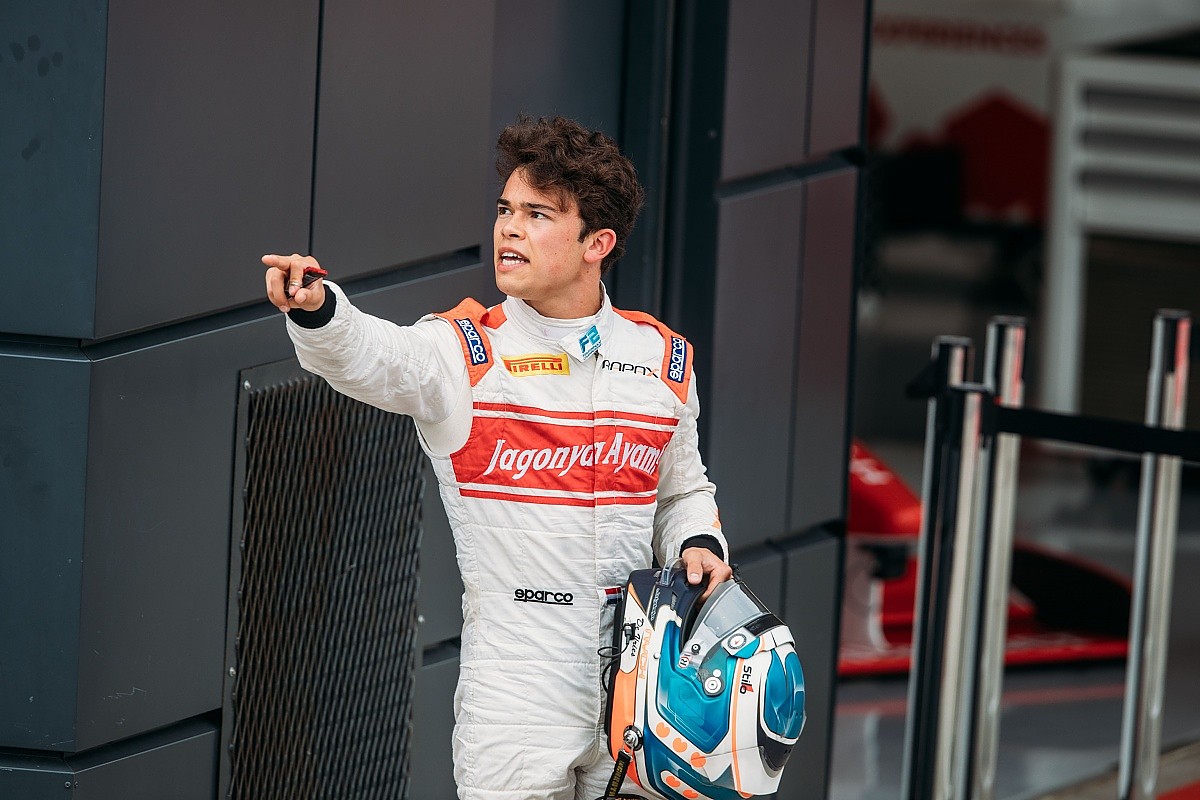 9. Nyck de Vries
| | |
| --- | --- |
| Team | Rapax/Racing Engineering |
| Starts | 21 |
| Wins | 1 |
| Championship position | 7th in F2 |
McLaren F1 junior de Vries made an impact in 2017. He was rapid in qualifying - earning top four grid spots three times in the opening four races for Rapax, and two further front rows for Racing Engineering at Monza and Abu Dhabi.
A mid-year team switch is usually guaranteed to be disruptive, but de Vries went from taking a double-podium for his financially-challenged first squad in Hungary to the sprint race rostrum one round later at Spa with his second.
His Monaco win - seized decisively at Turn 1 - capped his year and he should be a title contender with Prema Racing in 2018.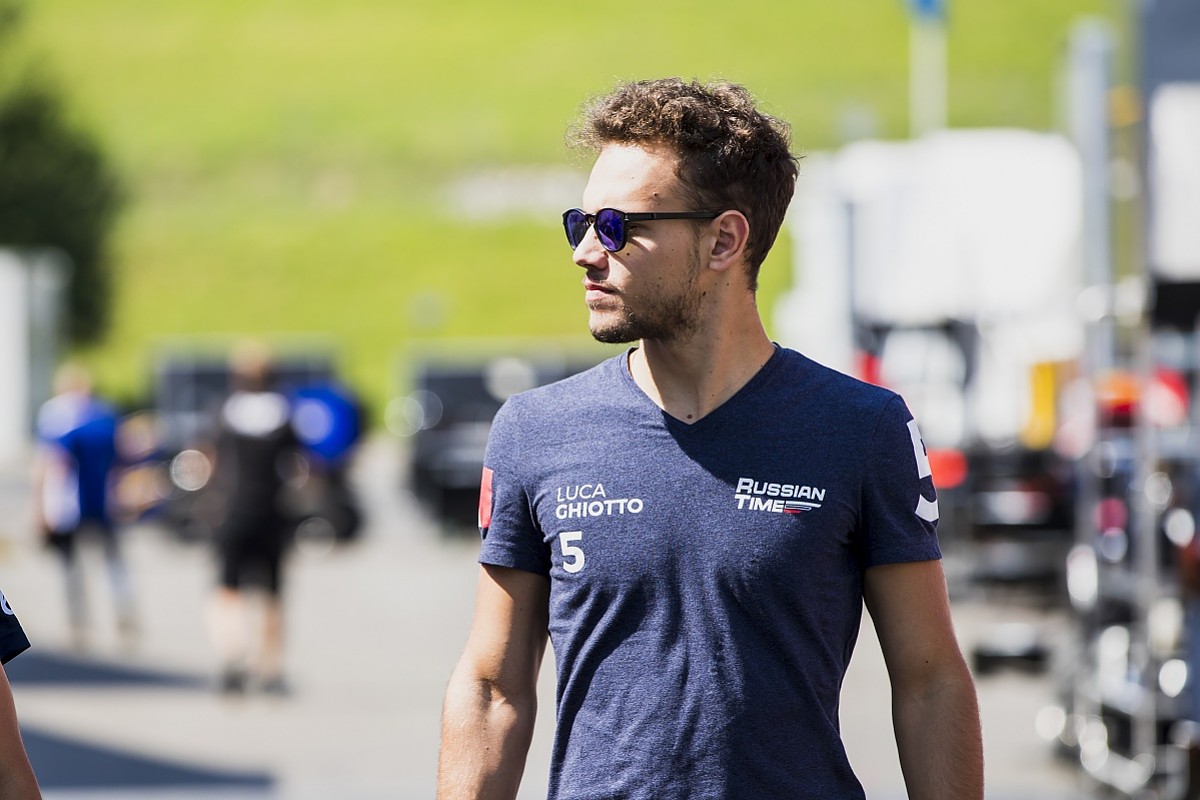 8. Luca Ghiotto
| | |
| --- | --- |
| Team | Russian Time |
| Starts | 22 |
| Wins | 1 |
| Championship position | 4th in F2 |
Ghiotto's consistency in 2017 was seriously impressive as he only failed to finish in the points on two occasions (in the Azerbaijan and Austria feature races). He suffered a mid-season dip in results, but was resurgent in the final third of the year.
Monza was his standout weekend. He charged from 11th to win a chaotic wet feature race on the road, but was demoted to fourth for cutting the first chicane on the final lap. Despite feeling "worse than a punch on the face", he made amends with a charging drive to win the sprint event the next day.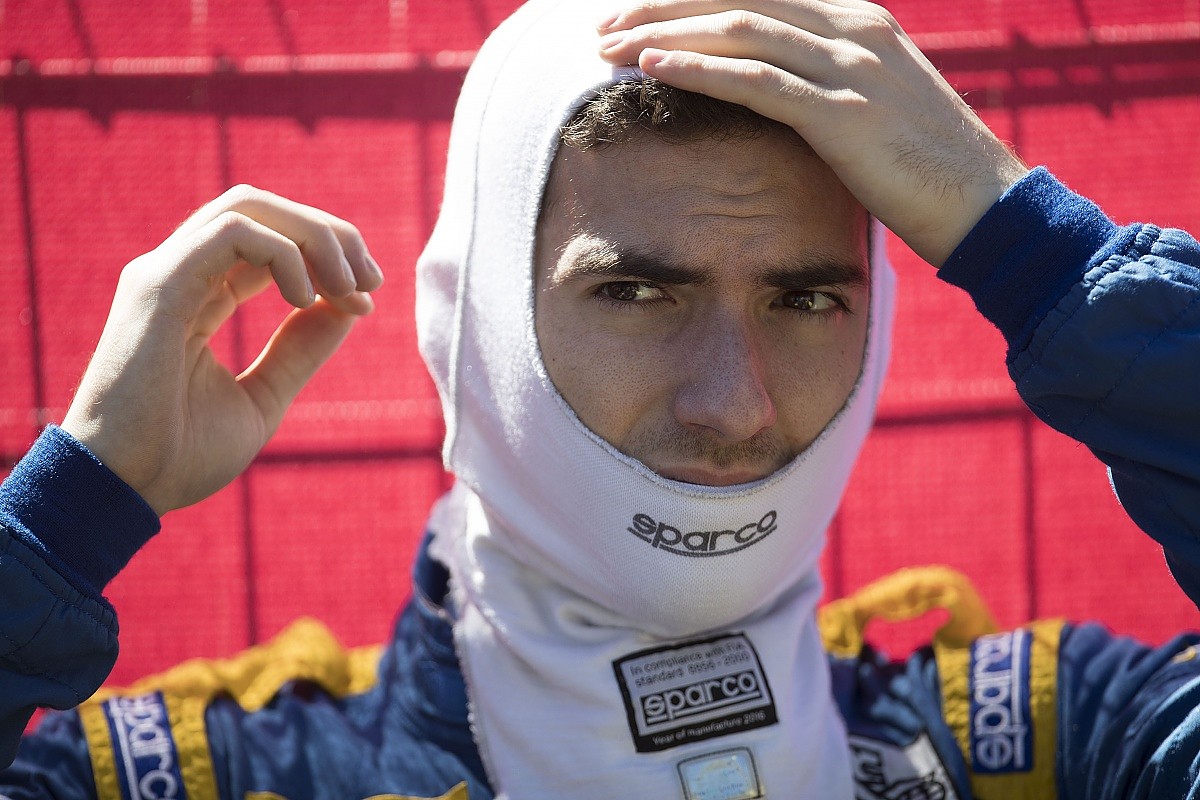 7. Nicholas Latifi
| | |
| --- | --- |
| Team | DAMS |
| Starts | 21 |
| Wins | 1 |
| Championship position | 5th in F2 |
Latifi seriously impressed DAMS with his dedication this season and his hard work was rewarded with a big improvement in his race performances, which he called "a night and day difference".
He lost a first category win at Barcelona after an unfortunate off due to a missing mirror, but made amends in the Silverstone sprint race where he dominated from pole.
Although he missed a target of third place in the standings, he did lose points due to mechanical dramas - including a DNS with a blown engine after qualifying second at Spa - and he might have deprived Leclerc of the Austria feature race win had the race been a few laps longer.
6. Nirei Fukuzumi
| | |
| --- | --- |
| Team | ART Grand Prix |
| Starts | 14 |
| Wins | 2 |
| Championship position | 3rd in GP3 |
In his second year with ART, Fukuzumi had an early advantage over his team-mates. He made a fine start with a race one win at Barcelona, but had to wait until Jerez before he won again.
The popular racer was frustrated not to take a pole early in the year, but was finally rewarded for his determination after a scintillating lap at Jerez (his Monza pole came after a qualifying washout).
It should be noted that Fukuzumi suffered the worst of ART's reliability problems over the season, with DNFs costing him points at Silverstone and Monza.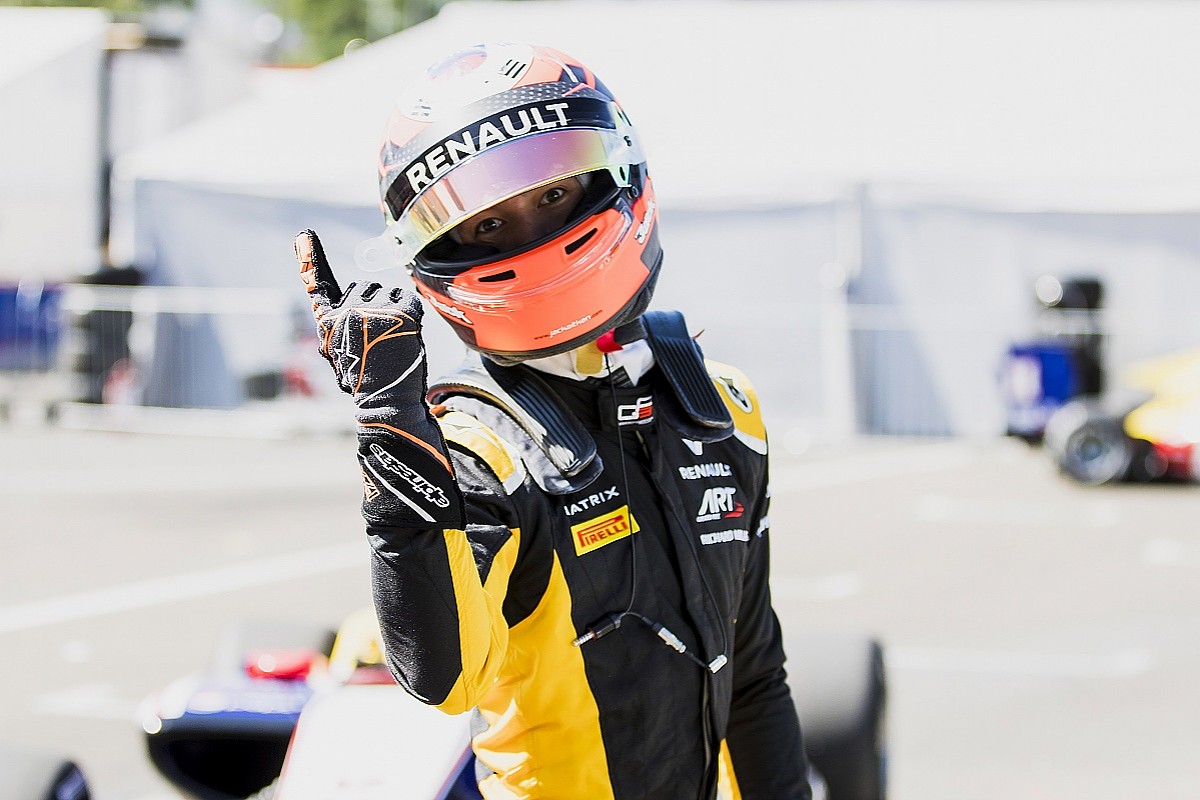 5. Jack Aitken
| | |
| --- | --- |
| Team | ART Grand Prix |
| Starts | 15 |
| Wins | 1 |
| Championship position | 2nd in GP3 |
Aitken just shades Fukuzumi for fifth place on his list due to his performances in the more-crucial race one events across 2017, as, taking DNFs for the pair out of the equation, Aitken comes out on top.
The Renault F1 junior was always playing catch up to Russell after a retirement in round one (although Russell had his own mechanical woe later on), but he lost ground in Austria and Britain just as his rival was building momentum.
A flawless performance in Hungary was his stand-out moment as he took pole, race one honours and a fastest lap.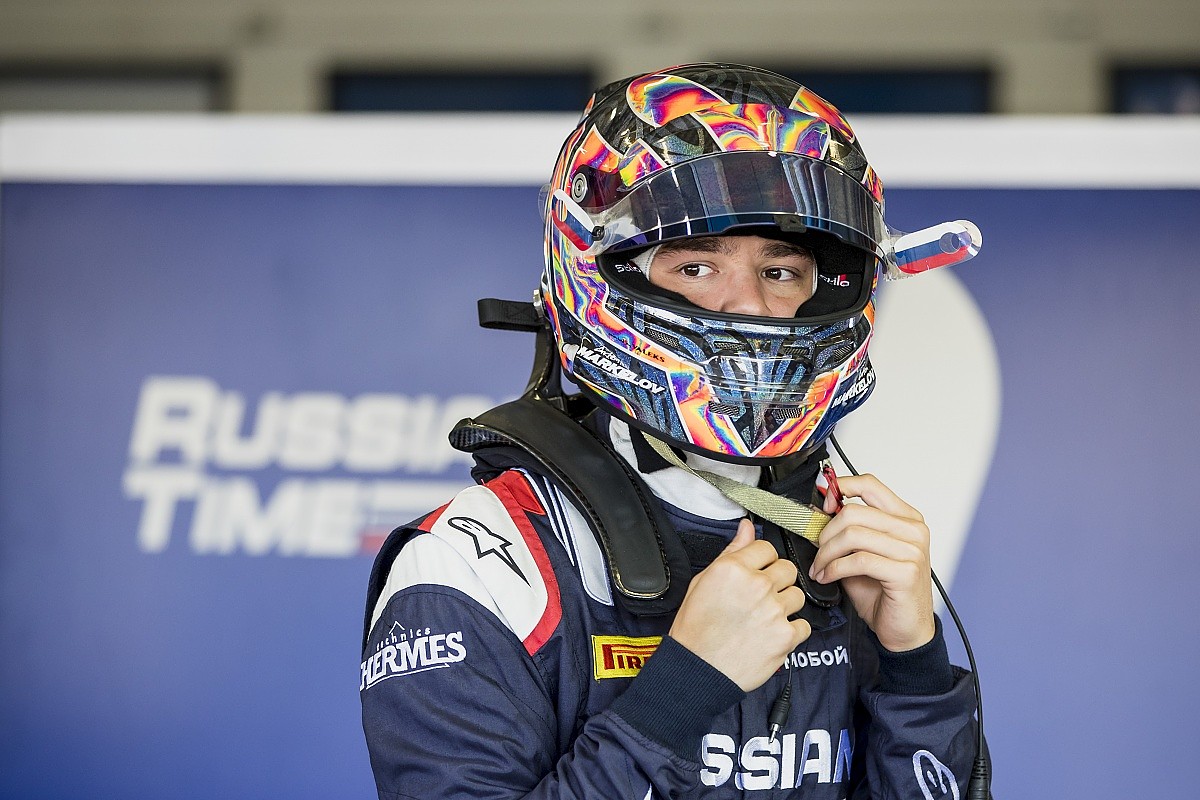 4. Artem Markelov
| | |
| --- | --- |
| Team | Russian Time |
| Starts | 22 |
| Wins | 5 |
| Championship position | 2nd in F2 |
Markelov gave Leclerc and co an early lesson in tyre management with a fine feature race win in Bahrain. That has always been one of his strengths across his four seasons in GP2/F2 but his consistency in 2017 helped him significantly improve his best championship finishing position.
His win total is inflated by Leclerc and Oliver Rowland being disqualified in Belgium and Abu Dhabi, but rules are rules, and he put himself in the best place to benefit.
Markelov was frustrated he had not cut out as many mistakes as he would have liked in 2017, but given his improvement that's being a tad harsh on himself.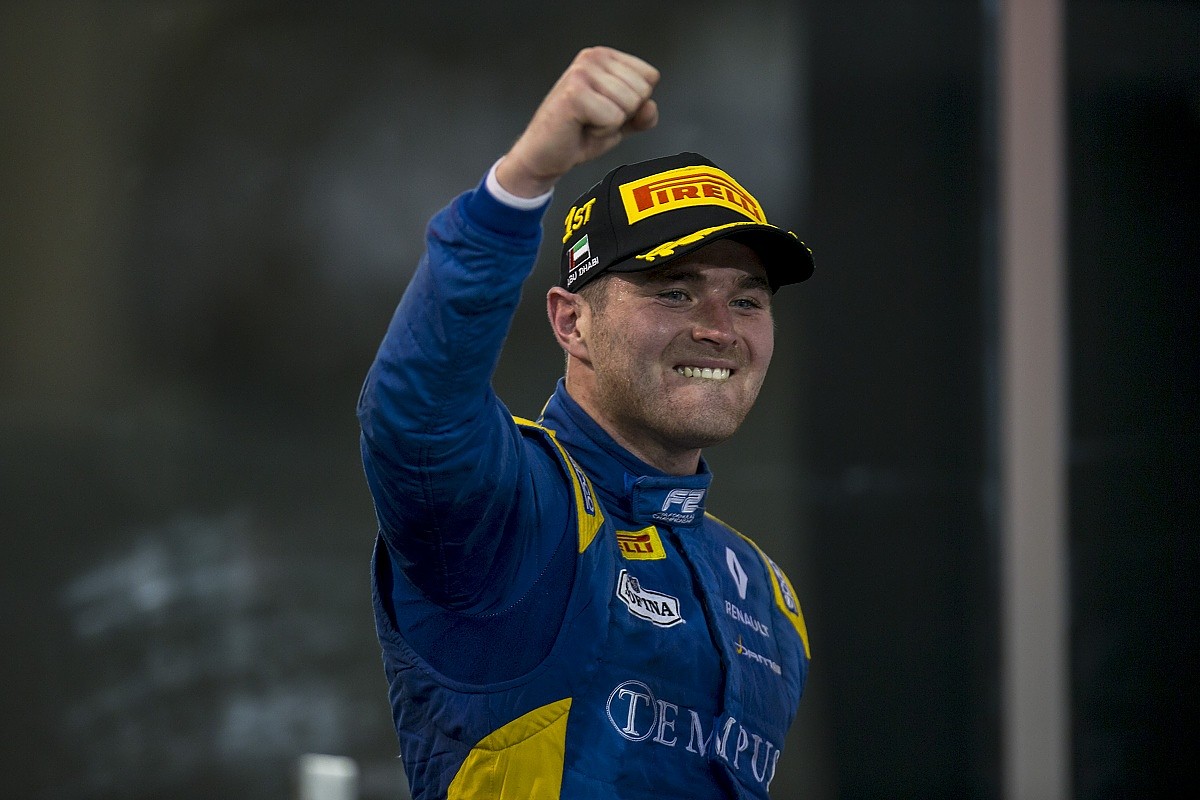 3. Oliver Rowland
| | |
| --- | --- |
| Team | DAMS |
| Starts | 22 |
| Wins | 2 |
| Championship position | 3rd in F2 |
Rowland could easily have finished as F2 runner-up had things gone just a little differently.
A lack of early-season qualifying pace (it was Silverstone before he qualified in the top two) meant he was often playing catch-up in races, where he was usually a close threat to Leclerc and Prema when given the chance to compete.
His weekend in Hungary was supreme (his defence against Markelov was just on the right side of acceptable) and he produced fine performances in Belgium, Italy and Abu Dhabi. To lose a podium and race win to disqualifications was cruel, and gearbox problems and a loose wheel in Baku and at Monza also cost him major points.
The final standings don't reflect it, but he was the second-best driver in F2 in 2017 and his on-the-road victory in Abu Dhabi was sublime.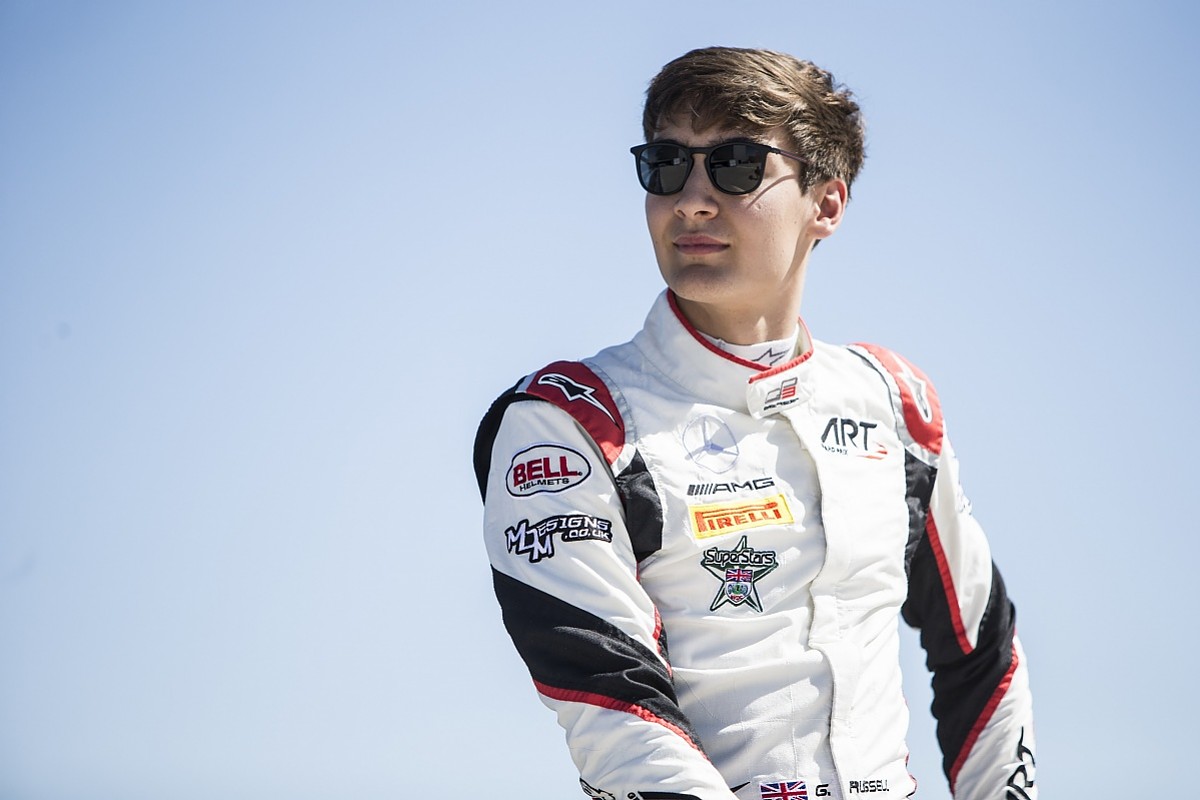 2. George Russell
| | |
| --- | --- |
| Team | ART Grand Prix |
| Starts | 14 |
| Wins | 4 |
| Championship position | 1st in GP3 |
Russell made a low-key start to the year at Barcelona, losing two places in both races off the line. He had to adapt to GP3's hand-operated clutch, but a test in Hungary between the first two rounds helped him get on top of the problem.
The 19-year-old's season really sparked into life in Austria, with pole and the race one win at the Red Bull Ring. He repeated that feat in front of his home crowd at Silverstone and at Spa, and he won the only race of the disrupted weekend at Monza.
A sensor problem stopped him starting race one in Hungary, which was a low point of the season as team-mate contact following Aitken's puncture-induced off in the second race cost Russell a shot at the points from the back of the grid.
Russell's late-season points advantage meant he could afford to get punchy at Jerez and he put a pair of forceful moves on Aitken to gain the places he needed to seal the title with a round to spare.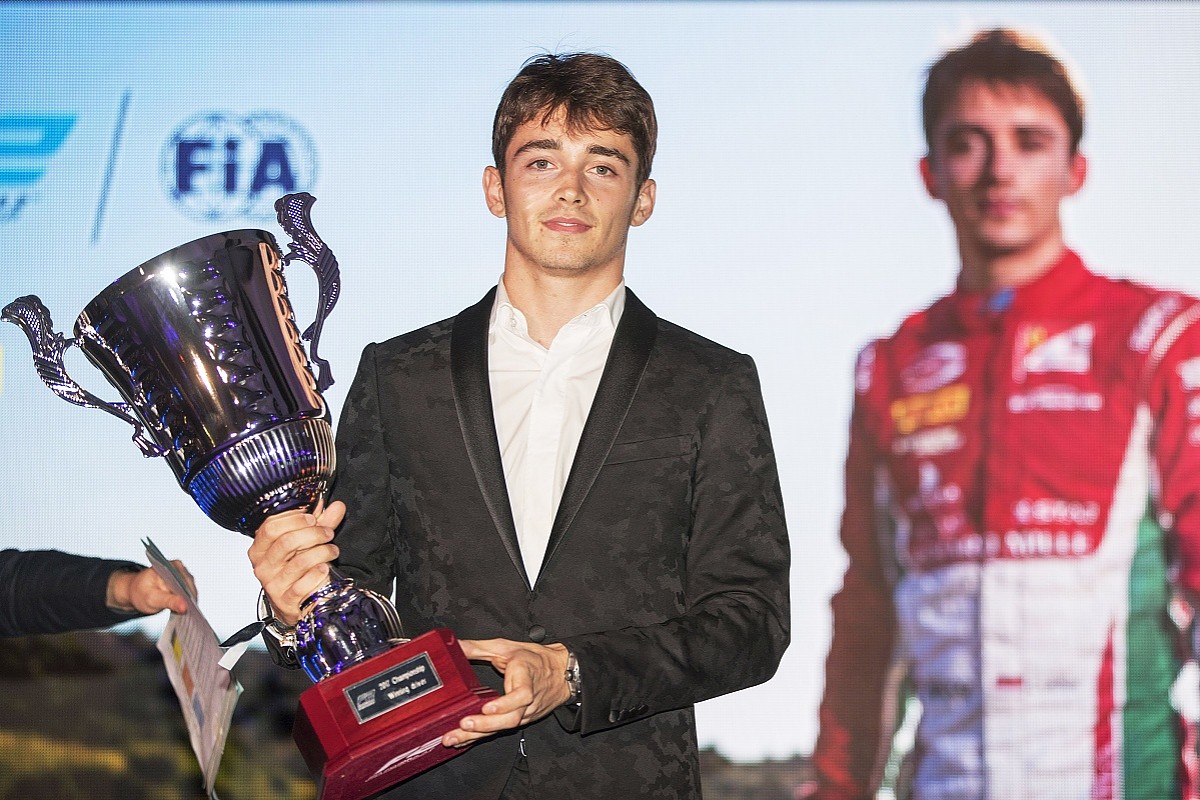 1. Charles Leclerc
| | |
| --- | --- |
| Team | Prema Racing |
| Starts | 22 |
| Wins | 7 |
| Championship position | 1st in F2 |
Leclerc was the story in F2. He took five feature race wins, losing another to a disqualification in Belgium and possibly two more at Monaco and Monza. But his qualifying performances were even more impressive as he took eight poles to equal the category record in just one year, with his Hungaroring qualifying disqualification preventing him taking the outright record and the accomplishment for most consecutive poles.
A misjudged move on Norman Nato in the Monaco sprint race was his only real major mistake in wheel-to-wheel racing, although the last-lap clash with Alexander Albon in the second Abu Dhabi race was a touch unfortunate too.
The penalty he picked up thanks to a quirk of F2's yellow flag rules in Baku stopped him taking a weekend double, but his speed in Azerbaijan - just days after losing his father - sums up his remarkable season. He mastered the famously tricky Pirelli rubber rapidly and was rewarded with a memorable title.
F2 honourable mentions
Like de Vries, Alexander Albon showed great speed in qualifying early-on, but a broken collarbone and set-up problems in the middle part of the year cost him. His performance in the Abu Dhabi sprint race was exemplary and had he been up against anyone but Leclerc on the final lap he probably would've won.
Nato had another solid season - with his sprint race win in Baku the highlight. Sergio Sette Camara was another rookie to impress, as the Brazilian took race two honours at Spa, and will be in the spotlight against Lando Norris at Carlin in 2018.
GP3 honourable mentions
Giuliano Alesi drove extremely well on his way to his three wins, while other first time GP3 race-winners Alessio Lorandi, Arjun Maini and Niko Kari also impressed. Hubert was disappointed not to clinch a win in his rookie season, but he mixed it well with his ART team-mates, particularly at Monza. Arden's Leonardo Pulcini also deserves praise for being the only non-ART driver to claim a front-row start (in Abu Dhabi) and making it onto the podium on his first weekend appearance in the category, with second place in the first Barcelona race.
The season ended with a strong cameo from McLaren Autosport BRDC Award and 2017 Macau Grand Prix winner Dan Ticktum. His pace in qualifying at Jerez, before which he estimated he'd done just "40 laps" due to the shortened Monza weekend, was stunning. The Briton then made it onto the podium at the season finale with a battling drive.