Last year in Korea, during a one-on-one chat, Pastor Maldonado was scathing about Williams, the multiple-title-winning outfit with which he won the previous season's Spanish Grand Prix.
It was clear their relationship was irreparably broken, the Venezuelan intent on taking his sizeable pile of state-provided petro-dollars elsewhere - to Lotus as it transpired, despite that team's well-documented financial struggles.

Meantime Williams placed ninth and last of the 2013 points scorers (with five points scored from 38 starts), and paddock folk wondered how much longer Sir Frank's eponymous outfit would be around. It seemed a sad ending for this proud team, but such as Brabham, Cooper and (the real) Lotus all slithered down the order before eventually fading away.

And yet there remained a bullishness at Williams, as though team members knew the corner would be turned. Indeed, during an interview with Claire Williams, the de facto team boss - officially she is deputy team principal, but accepts the whole load when her father is unable to travel - conducted in May last year there was quiet confidence to her answers. The message was clear: Williams will restructure; Williams will return to the sharp end.

Then news trickled through that Mike O'Driscoll, formerly Jaguar Cars managing director (and previously president of Jaguar Cars America) and a non-executive director of Williams, had accepted the post of group CEO. Highly respected not only for his commercial skills, but also his visionary management, it was obvious O'Driscoll recognised potential at Williams despite the performance trough the team wallowed in.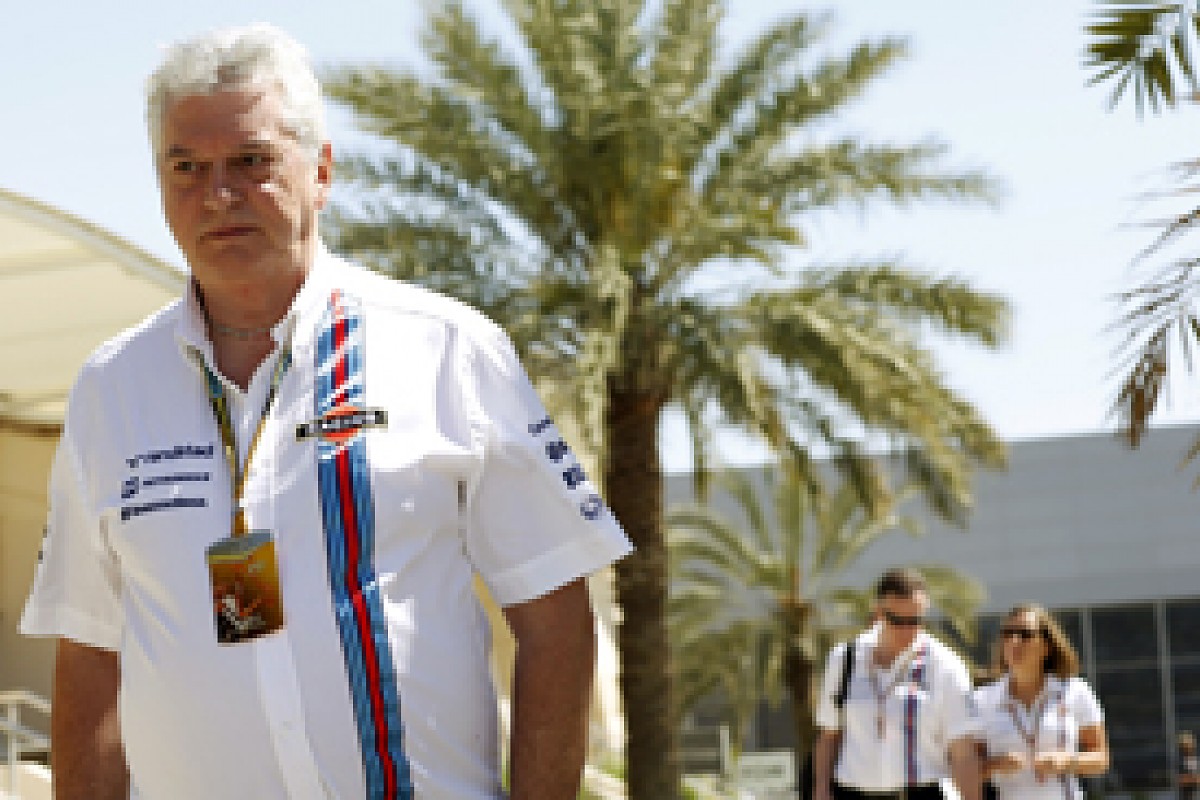 Pat Symonds joined as technical chief in September 2013 © LAT
Such appointments tend to have magnetic qualities, and in quick succession Pat Symonds, he of Benetton/Renault title-winning fame with Michael Schumacher and Fernando Alonso, joined as chief technical officer, having been exiled for three years for his ill-judged role in the 'crashgate' affair.

Mercedes Motorsport director Toto Wolff, a Williams shareholder in his own right through prior investments in Williams Holdings plc, was obviously well-placed to facilitate what turned out to be 2014's class power unit, while Rob Smedley, the pitwall brain behind Felipe Massa's oh-so-close 2008 Ferrari campaign and distant admirer of Symonds' modus operandi, was ready to move his family back to Blighty.

Independent of the Brazilian's decision to accept a Williams seat after being dropped by the Scuderia, Smedley signed up for 'Project Williams Resurrection'. In fact, the only high-profile survivor of the previous era was (Wolff-contracted) Valtteri Bottas, the Finn fully deserving a sophomore season as race driver after keeping Maldonado honest in his rookie year.

Come the opening test at Jerez it was clear Williams was again on the up, the good news story being capped by a livery launch shortly before the season opener in Australia. Williams announced not just any title sponsor, but the iconic Martini brand, whose rainbow stripes on cars and kit lend the team a retro, yet classy air.

This writer requested an interview and was told "later", for much internal restructuring remained to be done. Only after Williams Hybrid Power and the Williams Technology Centre Qatar had been disposed of and closed respectively were team members ready to talk. By then poles and podiums were again on the cards...

The fact that Williams was prepared to turn its corporate back on these projects spoke volumes, for it signalled a determination to focus on its core business: grand prix racing. The original company was, after all, known as Williams Grand Prix Engineering Ltd. But how to return the team to its winning ways remained the burning question - over time many teams have had the ingredients in place, yet failed to rise.