Adrian Newey is responsible for this column.
At the Spanish Grand Prix, the design guru in Formula 1 picked up on a topic that has long been a subject for discussion in the AUTOSPORT office.
It shouldn't really come as a surprise that someone as switched on as Newey has highlighted this, because at the heart of the matter is the future talent that will grace the Formula 1 grid.
While the tyre debate at the top of the sport continues to eat up everyone's time, and in some cases, enthusiasm, is the bigger problem that greater damage is being done slightly further down the racing ladder?
Experience counts more than ever in some parts of the junior ranks now, and it's that factor that concerns Newey.
"We seem to be in a situation where now in GP2, for instance, experience counts hugely," Newey said at the Spanish GP. "Quite often it will be drivers in their third or fourth season who win the championship, which seems to me quite an unhealthy way to be.
"Then to have junior formulas where the tyres are lasting three or four laps before they've gone off heavily? Young drivers need mileage, they need seat time and it concerns me that the way the lower formulas are going they're just not getting that."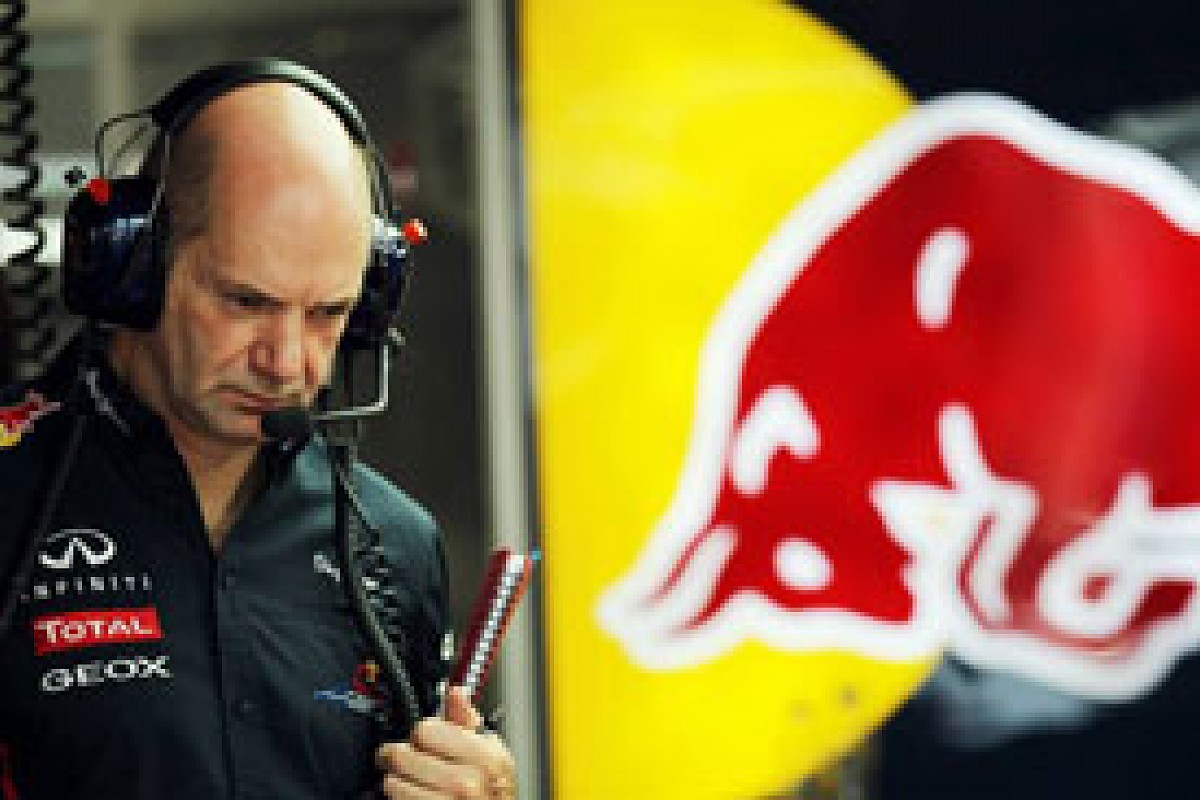 Adrian Newey is concerned about an 'unhealthy' situation in the junior ranks © XPB
Since its debut in 2005, the GP2 Series has propelled more than 20 drivers to Formula 1. That is a phenomenal record, and the title-winning campaigns of rookie champions such as Nico Rosberg, Lewis Hamilton and Nico Hulkenberg caught the eye and gave them a lot of momentum as they made the step up to F1.
But the goalposts have moved since those days. Like in F1, racing in GP2 is no longer simply about who is the fastest. That dreaded phrase 'tyre management' is key, and it appears to have led to a downturn in the fortunes of rookies.
Newey's second point about track time is possibly even more critical than the first. It's not a huge problem if experienced drivers who have already been written off by F1 teams are winning the championship, providing close enough attention is being paid to star performers who are in their first or second years.
For example, if the teams know all about 2012 champion Davide Valsecchi (who won the title in his fifth season), and current points leader Stefano Coletti (who made his debut in 2009), then they should - hopefully - be paying attention to the performances of James Calado (fifth as a rookie last year) and Felipe Nasr (currently Coletti's closest rival in just his second season).
So if we're generous to the F1 teams and give them credit for being able to look beyond the results (some are better at that than others), then the lack of track time - to preserve tyres in testing and on race weekends - is the greater issue.
Imagine studying at school or university but being told at the start of each day that you are only allowed to use a certain amount of paper to make your notes. Instead of learning as much as you can, you're picking and choosing what is important. Surely that means when you graduate (assuming you've learned enough to do so), you're moving on less prepared than you could have been?
Someone working closely with a rookie in GP2 this year recently told me his team "could do so much more" with that driver if they had tyres that lasted more than a handful of laps. That person in fact pointed to another series in which his driver would be better off racing, but this is not a debate about comparing various championships - it's purely about the tyre approach on the junior ladder.
Besides, there is a counter argument. Take Jules Bianchi as an example. The Frenchman has been a star at the beginning of his rookie F1 campaign at the back of the grid with Marussia. Would he have been able to master a grand prix distance on the 2013-spec Pirellis without his year of experience of racing on similar rubber in GP2 in 2011?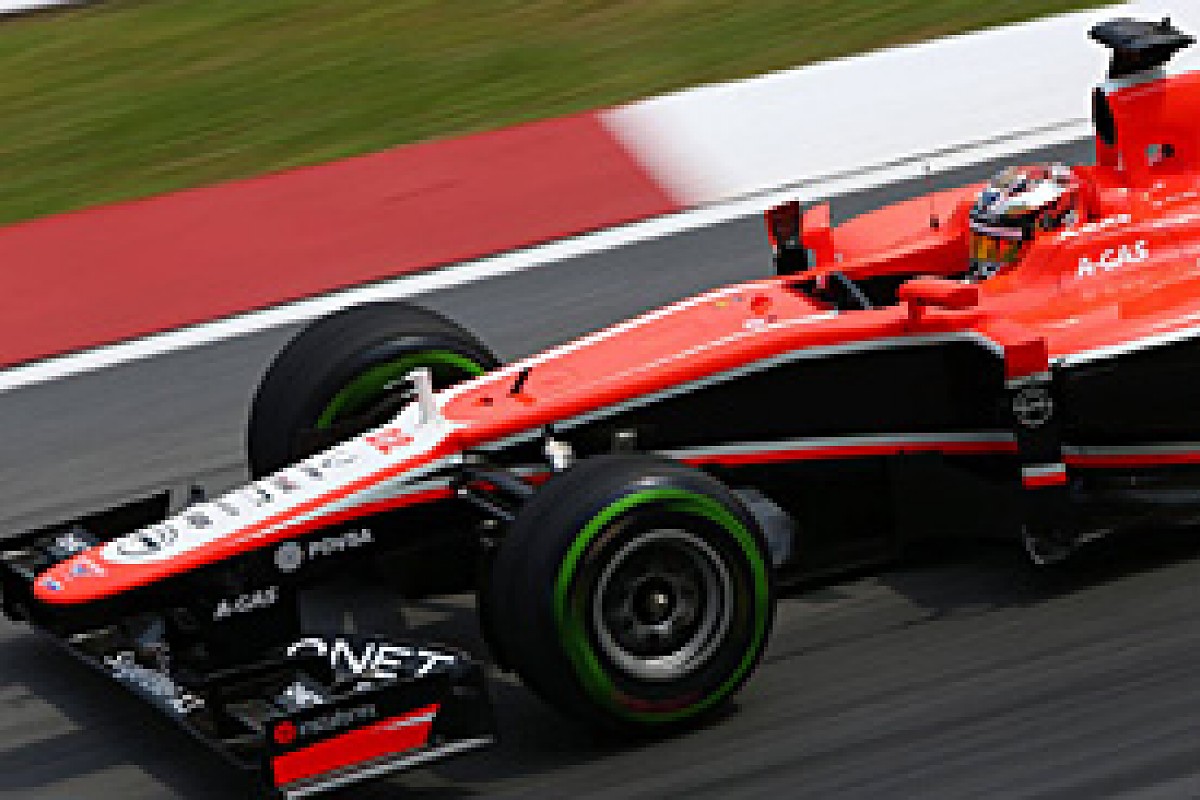 Bianchi benefited from his experience © XPB
Bianchi had very little time to settle in at Marussia before the season, but thanks to his lower-level experience (and a fair bit of F1 testing), he was able to slot straight in to make a seamless transition from the junior ranks to the pinnacle of the sport.
And what about Bianchi's 2012 Formula Renault 3.5 nemesis Robin Frijns? The Dutchman took a win and a second place in just his second weekend of racing in GP2, seemingly mastering the art of tyre management perfectly with very limited experience. So, as was the case in the past, does experience count for little if you're simply that good?
Frijns's learning process with the tyres was accelerated on his debut weekend in Bahrain. Prior to an incident that put him down the order in race one, he had already hit tyre trouble. Tellingly, he had set the fastest lap of the race shortly after his pitstop, suggesting he had taken too much out of the rubber too soon in that stint.
After some head-scratching overnight, his Hilmer Motorsport team gave him a simple brief for race two, where he was starting 21st due to his accident the previous day. For the Sunday race he was instructed to go all out from the start in the knowledge that he would kill the tyres, so he could learn about how their performance fell away.
It was an experience-gaining exercise that proved invaluable next time out at Barcelona, where he capitalised on an early stop to get track position and then managed to hang on to the tyres enough to take a remarkable victory in just his third start.
One of the arguments in F1 this year in defence of the tyres has been that the cream is still rising to the top. So, is that therefore the case in the junior ranks as well? Again, this is a hard one to judge, and the form of some GP2 veterans would suggest not. However, it was rare in the early years of the series for a driver to have the number of seasons under his belt that drivers such as Valsecchi did last year.
Had there been fourth- or fifth-season drivers racing in the 'Bridgestone-era' of GP2, would they have been just as dominant as the veterans are able to be today? Giorgio Pantano won the title in 2008, but only after the ex-F3000 man had previously been beaten to the crown by Rosberg, Hamilton and Timo Glock.
The increased performance of the new-generation GP3 car has also made tyre life a big issue at a lower level. Sure, putting drivers through similar experiences to what they'll get in F1 makes some sense at the top of the junior ranks, but those further down the ladder surely have more important skills to hone than trying to manage tyres that are six seconds per lap slower at the end of a 30-minute race than they are at the beginning.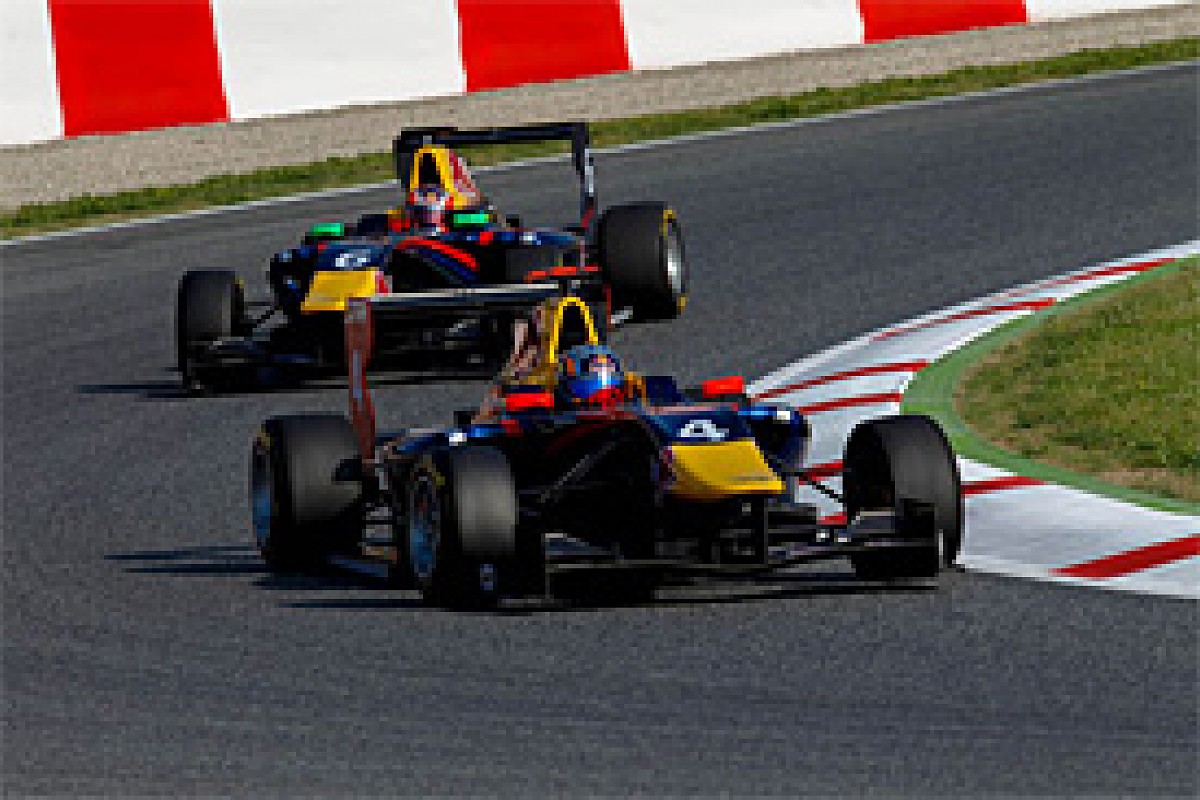 The faster GP3 car is also creating tyre issues © LAT
Do we really want to get to a stage where the talent conveyor belt is full to the brim of youngsters whose main attributes involve mastering the softly, softly approach required to nurse tyres to the finish?
They should be using their formative years to perfect their racecraft, so we don't end up with grands prix blighted by some of the haphazard driving you sometimes see in the junior ranks. But if getting racey with your rivals kills your tyres and sends you plummeting down the order in the closing laps, then how are you supposed to learn about wheel-to-wheel fighting?
The adage used to be that it was better to teach a fast driver who crashed a lot to calm things down than bring a slower, safe pair of hands up to speed. My argument now would be that I'd rather see the fastest guys coming up the ranks fighting each other flat out, then being taught how to manage tyres when they get to F1. That's got to be better for our sport than watching young drivers trying to eke a destroyed set of tyres to the finish.
There is logic behind a series like GP2 having tyres with a short lifespan - there is no need to dispute that. Perhaps the sprint race, with fewer points on offer and no pitstop, could feature a high-degradation tyre compound.
But surely the priority on the junior ladder should be to find out who are the best - and fastest - drivers coming through the ranks.