To manipulate a joke from the Monty Python classic The Life of Brian: apart from lifting the former Jaguar Racing team from the doldrums, luring Adrian Newey from McLaren, turning Sebastian Vettel into a superstar and leading his team to three consecutive world championship doubles, what has Christian Horner done for Red Bull?
In the wake of the 'Multi 21' team orders controversy in Malaysia this year, it wasn't just Sebastian Vettel who faced some pretty tough questions, for Horner found his own ruling of the team under question.
Had events at Sepang shown that this was a squad now dominated by Vettel, a man set on a path by his Red Bull chiefs to become bigger than the team itself?
Was Red Bull Racing now effectively dominated by its motorsport advisor Helmut Marko, a man who has the ear of owner Dietrich Mateschitz?
Or was it situation unchanged: that this always has been and remains Horner's team?
While the probing was extensive in the days after Malaysia, one man unmoved by the talk - just as he had been after the crash in Turkey 2010 and the front-wing controversy at Silverstone 2011 - was Horner himself.
"It just demonstrates in this business how quickly people's opinions move around depending on the events of the last five minutes," Horner told AUTOSPORT.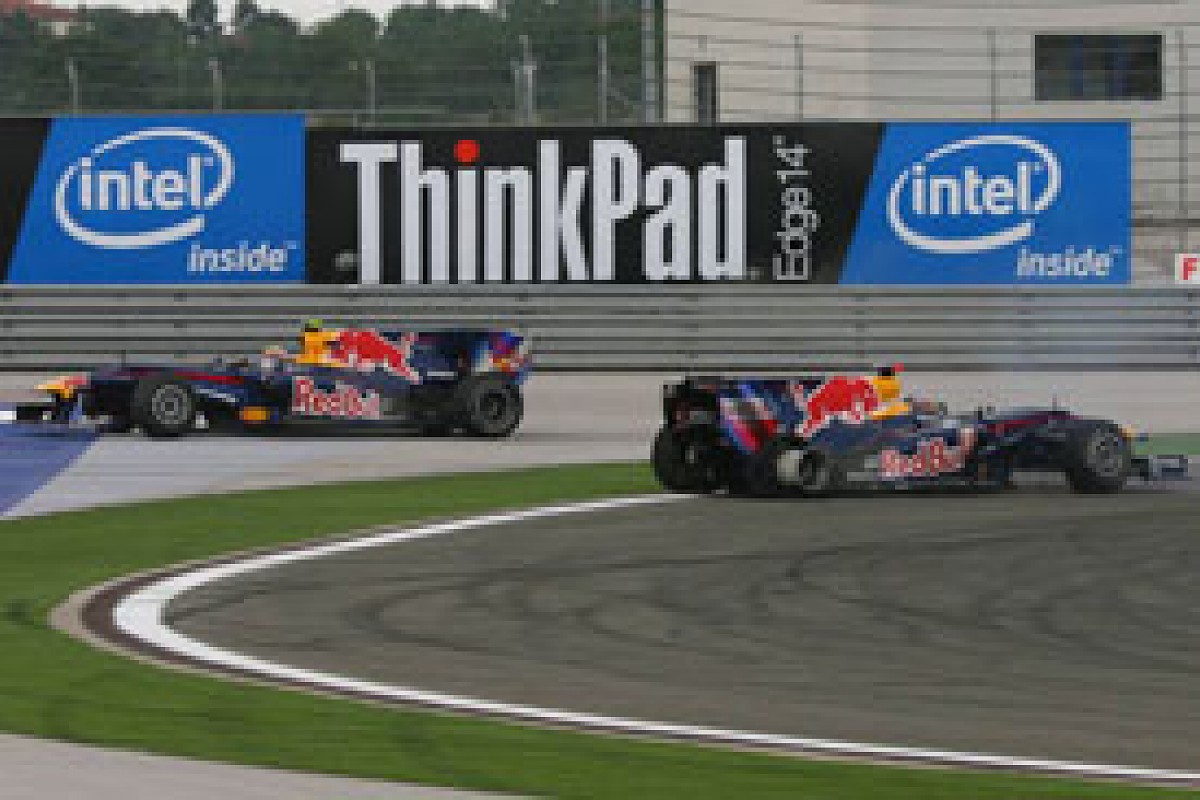 Vettel and Webber's crash in Turkey 2010 was just one of the issues Horner has had to deal with © XPB
"To be honest, I didn't pay too much attention to it; I just focused on my job. Everybody is entitled to their own opinion at the end of the day. I know what I do. I know how I operate. I know how I manage the team. I just stick to the values that I've always had, and that have served me well so far."
Horner is well used to the ebb and flow of backslapping and fingerpointing that are part of life for F1 team principals. But where his situation is different from that experienced by former bosses such as Enzo Ferrari, Colin Chapman and Ron Dennis is the way that the media have changed in recent years.
Wind back the clock a few decades, and there was hardly any guaranteed live television or radio coverage, let alone an ever-present 'social media' that reports and digests events in seconds.
Trigger-points such as Malaysia 2013 would have been analysed at a much more leisurely pace, and fans' judgements on it would have been reserved for the letters pages of newspapers or AUTOSPORT.
Horner has found himself dealing with some pretty major controversies at a time when he can be praised or lambasted in an instant. Although aware of the importance of media perception, he is equally adamant that image is not the be-all and end-all.
"When you've got competitive drivers, of course you're going to get issues that sometimes will get turbulent," he said. "But in the modern world, with the way that social media today exists, opinions are voiced instantaneously and quite often based on zero fact.
"I'm judged on what I achieve, not how popular I am. I think I achieved a lot before I came into Formula 1, and I've achieved a lot in F1.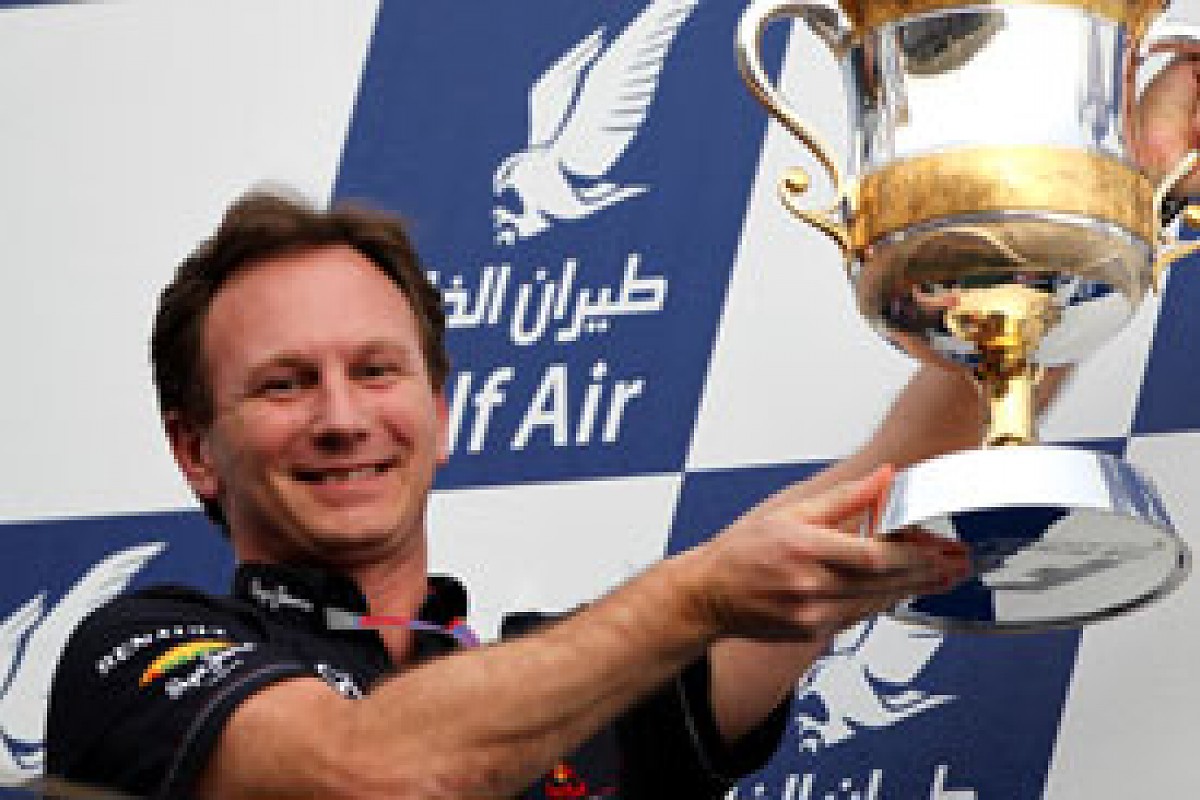 Red Bull has won 36 GPs and three world championship doubles under Horner © LAT
"I'm judged not on what I say, but what I do. What we have achieved at Red Bull - 36 victories so far, 48 pole positions and six world championships - shows that we've joined a very select group of teams.
"You don't do that without there being discipline, without there being organisation and without ticking every single box - especially against the quality of opposition we're competing against."
What the development of modern media has also done is to give more voice to those with outspoken views, which perhaps distorts perceptions of their power. It is a situation that has also played out in terms of the Marko-versus-Horner dynamic at Red Bull.
Just as Niki Lauda's perceived power over Mercedes is amplified when he speaks out in public, rather than by what really goes on behind closed doors, so too Horner's rule has been overshadowed at times by Marko's brashness.
It was Marko's instant blaming of Webber after Turkey 2010 that fuelled the flames of that controversy. It was Marko's criticisms of the Australian driver last winter in the in-house Red Bulletin (an interview Horner knew nothing about until it was published) that again left some believing the Austrian's powerbase at the outfit was getting stronger.
Horner says the true situation is that Marko has clearly defined areas of responsibility, all of which are ultimately aimed at leaving Horner alone to get on and make Red Bull champion.
"I have full responsibility for the operation of the team - trackside and in the factory," explained Horner on how the management structure works at Red Bull.
"I report directly to Dietrich, who has always been tremendously supportive. He sets high standards.
Horner says Helmut Marko has no operational responsibility © LAT
"Helmut has responsibilities elsewhere with the young-driver programme but he has no operational responsibility or input into how we operate as a racing team. He's an advisor to Dietrich, and he's obviously an experienced hand.
"Part of his role is that within the Red Bull corporate world, now that it's such a large company, he has enabled Red Bull Racing to retain its independence. That allows me to operate with the freedom to manage the business and manage the team how I see fit."
So, are there frustrations when Marko fuels fires with some outspoken remarks?
"What you have to understand about Helmut is that he is a racer, and he is a competitive guy," said Horner. "He is great for you guys because, if you give him a prod, you'll always get a quote. He says things as he sees them, and that's not necessarily a bad thing."
Another factor to bear in mind is that Horner's charming public persona does a lot to cloud his steely determination and tremendous competitive spirit.
Yet just as that toughest of team bosses Jean Todt was not afraid of standing alone with his Ferrari team over F1 matters he did not support, so too Horner has led Red Bull into situations - such as FOTA and the Resource Restriction Agreement - where it sometimes becomes the 'black sheep' of the paddock. That is not something a weak manager would be willing to do.
"My job is to do the best I can for the team, and to protect the team's interest and every employee's interests within the team, as well as the drivers," insisted Horner. "At the end of the day, it's not a popularity contest.
"Of course, when you have success the quickest way to become unpopular is to have sustained success. The success that Red Bull has enjoyed over the past few years sits very uncomfortably with certain members in the paddock.
"There are teams that have struggled to win constructors' world championships that have been around for a long, long time, and that inevitably doesn't sit well either.
"My focus is to do the best I can for Red Bull Racing. And if that means you're not the most popular or you're not invited out for dinners, then I don't care."
As long as he keeps giving Red Bull wins, it is clear that there is no reason for Horner to do anything else.