So here we are, a few weeks into the new year and it's getting busy at our big shiny HiFlex F1 factory.
I always find it amazing that after a whole month off over December, sleeping in my own bed and wearing clothes of my own choosing, just a couple of weeks in each year we're into 14-hour days and I'm knackered again.
I spent all that time reacquainting myself with my wife and kids over Christmas, and although I'm only 15 minutes from home, I might as well be in Australia now as I haven't really seen them since.
While I do love my job, honestly, it's quite possibly the most frustrating place in the world to work.
Our beloved team manager, Dave, insists each year that we all have to be back at work on the very first day of the month and then, for at least a week and a half, Steve (the so called chief mechanic) struggles like hell to find us anything at all to do.
I had the chance to go skiing with a couple of my mates from Lotus, they didn't have to be back at work until last week, bastards. Anyway, I say Dave and Steve, I'll refer to them by their more common and far more appropriate nicknames of Dick and Emu.
Dick, our team manager, runs this place on the basis that everyone's thoroughly scared of him and therefore does just as he says without questioning it. We call him Dick because he's a bloody dictator.
Steve, or Emu, is known as such because like Rod Hull's puppet, he seems to have Dave's hand up his arse controlling everything he says and does. No mind of his own, or if he did ever have one, Dick's banned him from using it here.
Although he's our chief mechanic, I don't really think any one of us has more than a sprinkling of respect for him as our boss. Sad really, although I'm sure he's raking it in, so maybe he's happy on the inside.
As I stand here now, it's 20:25 on a Tuesday evening and we've just had the first chassis arrive in the goldfish bowl, that's what we call the race bays here as we're surrounded by people gawping in through the glass walls all day.
20:25! I was hoping to be sitting on my sofa by now watching footy at home, oh well. As always happens, the first chassis gets wheeled around the corner from the carbon shop, an over excited team of mechanics leap all over it, only to realise we don't actually have any bits to bolt on yet.
I've been doing this long enough now know to stand back. Let the young, enthusiastic ones dive in and I'll make an appearance over there once there's a wishbone or two to do something with.
With all the fever surrounding race bay one, I've found myself a quiet little corner in the old T Car bay to reorganise my tool tray and finish off making my new mobile phone holder for my push bike. Important stuff!
Chassis 02 over there won't even be ours anyway. We found out last week which crew's getting which of our two new drivers this year. I'm pretty pleased to say I'll be working on the front end of Juan Carlo Mountjoy's car, quite a relief really.
There's a bit of concern around here that the guys on Felix Croissant's side of the garage could be in for tough season. He's got a bit of a rep as a car wrecker.
Don't get me wrong, he was occasionally quick in GP2, but a bit of an all or bust type and this is no small step up. I know the lads on his car last year had some long nights at the circuit putting the thing back together.
At least with Juan Carlo, we know what we're getting. This is his sixth season in F1 and he's well thought of, just never had a quick car. If we can give him something half decent this year, he could well be up there or thereabouts, definitely fighting for points... And what do points make? Prizes. Oh yes, it's all about the bonus here come November.
I did alright last year out of Hari Kravalonkkenen. We didn't exactly win the championship, but he did take our car crew out to Helsinki for one hell of a weekend at the end of November.
Crucially, he picked up some decent points throughout the year, never complained and wasn't shy about buying a beer in the evening, all key elements to any racing driver in my book.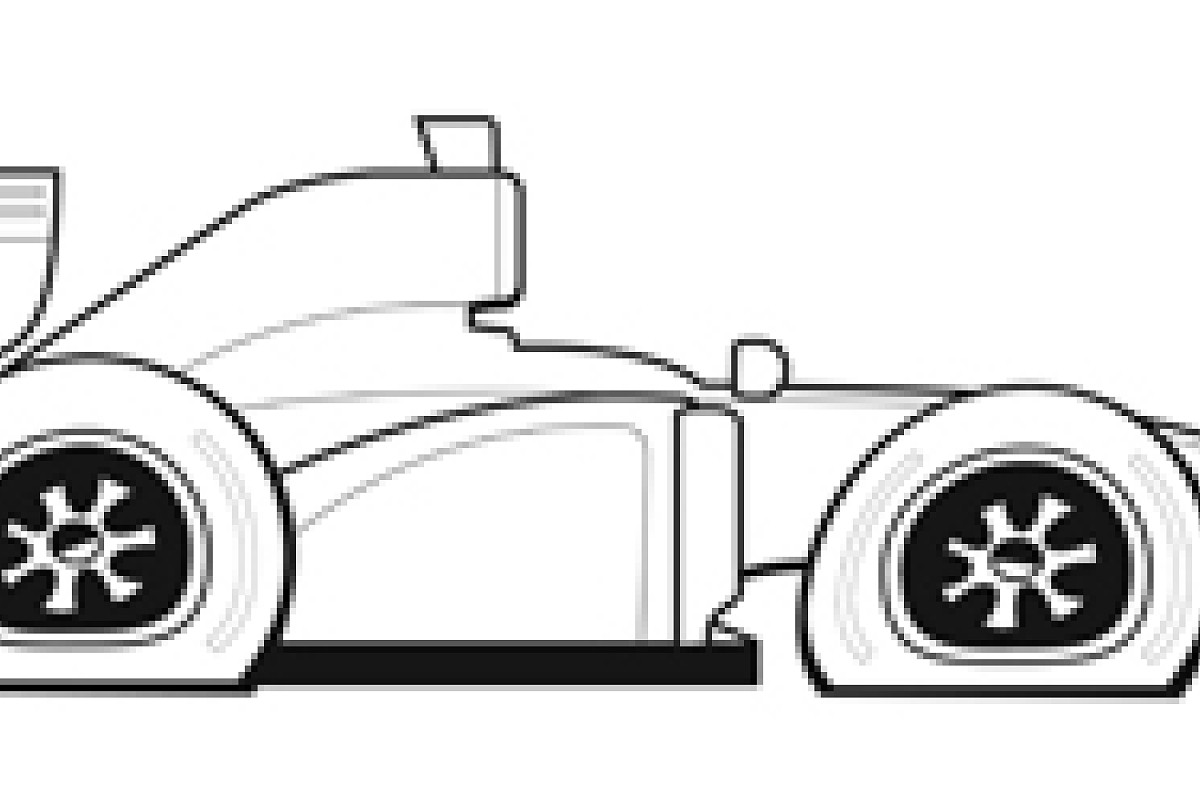 Don't tell Emu, or the lads on the other car, but he gave us each a crash helmet as a leaving present too. That's got pride of place at home I can tell you, but the powers-that-be get a bit funny about that sort of thing here. Someone always gets upset because they didn't get one, you know what people are like. There's no way they're having it back.
It's going to be a bit odd at first with two new drivers. We had Hari for four years and he was part of the family. Still, I know if I'd earned what he has over those four years, I'd contemplate retirement at 35 too.
It'll be interesting next week. We've got Juan Carlo in on Monday for his seat fitting and the crazy young Frenchman in the day after for his.
It's the first time we'll all have met them. Apparently they did do a factory visit before Christmas, but if you think I was getting up and coming in on a day off for that, you must be joking.
I am looking forward to meeting them though, it's always important to let a new driver know right from day one just how good the last bloke was and how well he looked after his bolters.
Right, if I'm going to be here for another hour or so, I'm off to get a cuppa. That might sound simple, but to do that I need to walk about a mile, right around the factory to the canteen that's a level up and, agonisingly, just on the other side of the glass wall to my left.
There's a nice glass lift over here which would cut the journey drastically, but that's a VIP lift. That's right, a bloody VIP lift!
I just called it a canteen then, it's actually illegal to call it that round here. It's a five-star Michelin starred restaurant, although I'm not sure; that might've gone tits up when we switched to Pirellis?
Anyway, it's the only place we're allowed to consume food or drink round here, so whatever you want to call it, I'm off there now.
I need to pop in and see Colin in the fab shop before he goes home and see how he's getting on with the exhaust for my motorbike, good old boy.
Better go before the Emu finds me something important to do. I'll let you know how we get on at Jerez and Barcelona next time, but I tell you, I can't wait to get out of this place and back to a racetrack. Ta ta.
- Spanners